In January 2013 we got to see Tarantino's take on the spaghetti western, Django Unchained. With an undeniably hip director and cast it caused quite a stir and not just because of the acting talent (Jamie Foxx and Leonardo DiCaprio among them). The clothes featured in the film are cool and iconic, and tipped to earn Tarantino his first gong for costume design.
This article takes a look at the styles that helped make the film so iconic, it then goes on to show you how you can replicate these styles through high street retailers and outlets.
How to replicate the look
But if you're not Jamie Foxx, or Clint Eastwood for that matter, can you pull off cowboy cool? Well if you pass on the spurs and chaps and take inspiration from the look rather than imitate it (remember, Halloween has been and gone), then yes, you can.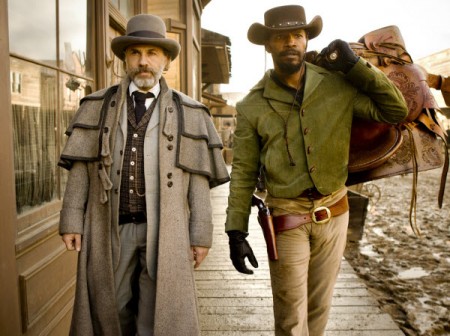 Tell me this trio don't look the business? Western-inspired fashions were spotted on this season's runways, so it's entirely possible that Django Unchained could spark a revival of cowboy-chic.
The modern cowboy
The modern cowboy wardrobe consists of bandanas, chaps, the iconic hat and boots, gloves and of course, jeans. But this is for real cowboys, as in boys who herd cows, and chosen for purely practical reasons. I'd venture that if you're an investment banker the need for leather chaps is greatly reduced.
So how do you unleash your inner cowboy without looking like you've escaped from the rodeo? As Waltz and DiCaprio show, it's not all about the hat and the boots – the wild west has a more gentlemanly side. Look at Waltz's 'Dr Schultz', a smart but warm overcoat with a three-piece suit is a great look. The bowler hat is optional.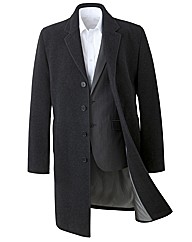 Leo's look takes western gentleman a step further with rich colours and opulent designs which are perfect for parties and celebrations. Take inspiration from the villainous Mr Candie and look for luxurious textures in rich shades.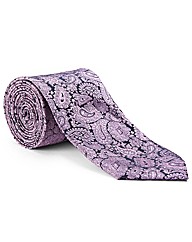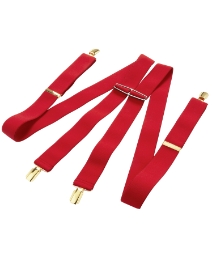 For a more casual cowboy style, check out Jamie Foxx as the bounty hunter title character. This is a weekend look anyone can pull off. Go for muted tones and a relaxed fit; comfort is key!
There you have it, easy cowboy style for any occasion that will help you to stand out from the crowd. Get yourself a new look this year by following in the footsteps of the stars – yeehaa!!
Featured images: Author owned.
Jane Smith writes on behalf on High and Mighty Menswear – providers of smart and casual clothing in XL up to 5XL sizes.