Disclosure: This post may contain affiliate links, meaning we get a commission if you decide to make a purchase through our links, at no cost to you. Please read our disclosure for more info.
The rich and famous have it all, from magnificent houses with swimming pools to designer clothes and swanky cars. They certainly know how to flash their cash and when it comes to lavish weddings and exotic honeymoons they are the experts.
Here are ten stunning destinations where some of the biggest stars around celebrated their nuptials.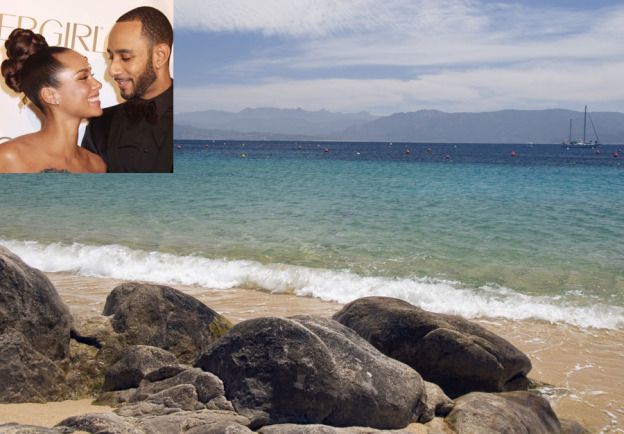 1. The Mediterranean
Singing sensation Alicia Keys and her husband Swizz Beatz wed in Corsica last year before hopping on board a luxury jet which sailed the love birds and their friends around the Mediterranean. Guests including Queen Latifa were invited to celebrate with the happy couple who spent their time soaking up the sun.
2. Italy
After a romantic wedding ceremony in Buenos Aires, Canadian singer Michael Bublé and his Argentinean wife Luisana Lopilato ventured to Venice in May. The love birds enjoyed a delightful gondola ride through one of the most romantic cities in the world and made the most of their alone time together. They were later spotted in Milan exploring the fashion capital of the world.
3. Manzanillo, Mexico
Following a proposal on top of a 14,000 ft glacier, singer Seal and his model partner Heidi Klum jetted off to marry on the beach near Seal's residence in Mexico in 2005. After a beautiful ceremony, the pair then reportedly escaped to the Gold Coast resort of Manzanillo where they spent a romantic honeymoon nestled amid astonishing sub-tropical rainforest.
4. Bora Bora, French Polynesia
Actress Nicole Kidman and music star Keith Urban flew out to the breathtaking island of Bora Bora. The couple retreated to the South Pacific to relax after their big day in 2006 and were believed to have checked into the St Regis resort splashing out on the Royal Estate over-water villa boasting a 24-hour butler service, a personal chef, jacuzzi, pool and private beach.
5. Arizona
Superstar Beyoncé and Jay-Z married in 2008 in New York City before heading to Arizona for a romantic, low key honeymoon. The pair apparently took time out of their busy schedules to unwind at the Sanctuary Camelback Mountain Resort, a magnificent hideaway overlooking Paradise Valley.
6. The Maldives
Hollywood stars Tom Cruise and Katie Holmes tied the knot in 2006 in a breathtaking 15th-century Italian castle before reportedly flying to the Maldives in the Indian Ocean, along with their daughter Suri. The pair apparently spent their time island hopping via a private yacht, until their trip was cut short due to tropical storms.
7. The Caribbean
Lord of the Rings actor Orlando Bloom and his model wife Miranda Kerr are believed to have treated themselves to a luxury honeymoon in the Caribbean earlier this year exploring Anguilla, St Lucia and the island of Mustique.
8. Paris
Pregnant singer Lilly Allen and Sam Cooper celebrated the beginning of their married lives together with a romantic honeymoon in Paris last June. The couple frolicked in the city of love, sightseeing and dining out following a joyful wedding ceremony attended by the couple's friends and family.
9. Ibiza
Footballer Peter Crouch and model Abbey Clancy recently said "I do" at a lavish ceremony in Leicestershire before heading to the Balearic island of Ibiza for a fun-filled honeymoon. The well-known couple enjoyed plenty of fun in the sun strolling along the marina and even boarded a luxury yacht.
10. The Seychelles
Catherine Middleton and Prince William married on the 29th April 2011 at Westminster Abbey. The Royal couple later flew to the Seychelles in the Indian Ocean for a relaxing 10-day getaway in a luxurious and secluded tropical resort. At the end of their trip they were even handed the world's most erotic fruit, the Coco de Mer coconut, as a gift.
The honeymoon destination of the famous are truly breathtaking and ideal to enjoy a wonderful break away with the one you love.
If this article has inspired you to go on that romantic getaway remember to do your research, there are lots of hotels in Paris and other romantic destinations to choose from.