Disclosure: This post may contain affiliate links, meaning we get a commission if you decide to make a purchase through our links, at no cost to you. Please read our disclosure for more info.
Last Updated on December 30, 2020 by Steal the Style
Shopping for men isn't as easy as it looks. It's difficult to choose the perfect gift for your boyfriend. And even more stressful if the relationship is still new and you have little to no idea what he may find interesting. There are some interesting dating tips and ideas at Unbrave Girl blog which you'll find quite worthy.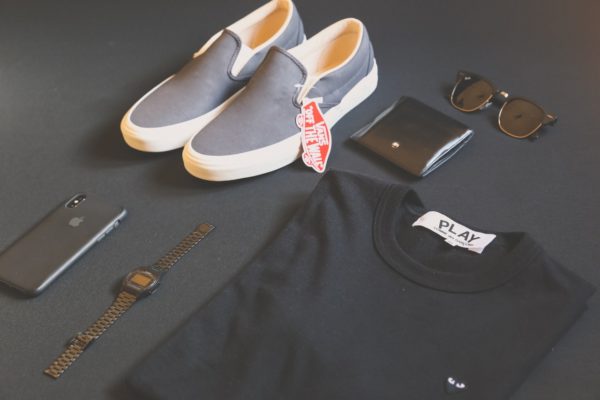 If you are racking your brain in finding the ideal gift for your man, don't worry because we got your back! Here are some of the coolest gift ideas for your boyfriend.
Grooming Essentials
There's nothing more attractive in men when they take care of themselves. Grooming oneself isn't limited to the ladies only. Men should and must have a morning/night routine.
That's why grooming essentials or a grooming kit makes a great gift for your man. If your man isn't into grooming, then maybe after your present he will start taking care of himself more. Grooming essentials may include:
Face wash and scrub.
Body lotion, moisturizer and sunscreen.
All-in-one hair trimmer or a shaving kit.
Pocket comb and nail filer.
Deodorant or cologne.
Wallet
Men love their wallets and don't buy a new one for years. You can buy the perfect wallet for your man which fulfils all of his needs and specifications. Men can be picky about their wallets, so make sure you know what your boyfriend looks for in his wallet before buying one.
Perfume
Women find men instantly attractive when they smell amazing. That's why perfume is essential in every man's routine. And no one, but you know which fragrance suits bests for your boyfriend. Thus, perfume is the best gift, not just for him, but for you as well.
Shoes
Some men are really into shoes and have shelves loaded with them. If your boyfriend is a shoe-freak, then there's nothing he'll appreciate more than a good pair of shoes.
A Romantic Dinner
Nothing beats the classic romantic candlelit dinner. You can make it extra special by keeping it a surprise for. Pick him up from his work or home to a fancy restaurant for the best dinner of your lives.
A Weekend Getaway
If both of you are too busy in your lives, then you must plan a surprise weekend getaway with your boyfriend. This gives both of you a chance to reconnect and spend quality alone time, especially if you barely see each other for the entire week. It's a little on the costly side, but with careful planning, you can easily save up for a 2-day trip.
Personalized Gifts
Personalized gifts are special because they allow you to materialize your relationship. The connection both of you share can be expressed with a personalized photo frame, key chain, mugs and more.
Personalized gifts are especially great for couples in long-distance relationships. It makes you feel closer to each other despite being miles away.
Handmade Gifts
The money spent on expensive gifts is nothing compared to the time and thought put into a handmade gift. Not everyone has the talent or skills to make one. But there are simple things which you can make, such as a scrapbook with pictures of both of you in it, a love letter, photo frame and so on. You can also cook or bake his favorite food as a yummy present.
Spa Treatment
Not all men accept this, but they like being pampered. Schedule your man for a relaxing spa treatment. This is beneficial if your boyfriend has had a rough day or week. Nothing is more enjoyable than a deep-tissue massage and sauna, at the end of a stressful day or week.
Book or E-Reader
Is your boyfriend a book nerd? Then get him the book he's been waiting to release. Or better, get an e-reader so he can read his books on the go.