Disclosure: This post may contain affiliate links, meaning we get a commission if you decide to make a purchase through our links, at no cost to you. Please read our disclosure for more info.
Last Updated on April 13, 2020 by
Whether you have been dating for several years or a couple of months, the proposal will be one of the most special and intimate moments of your life and your partner's.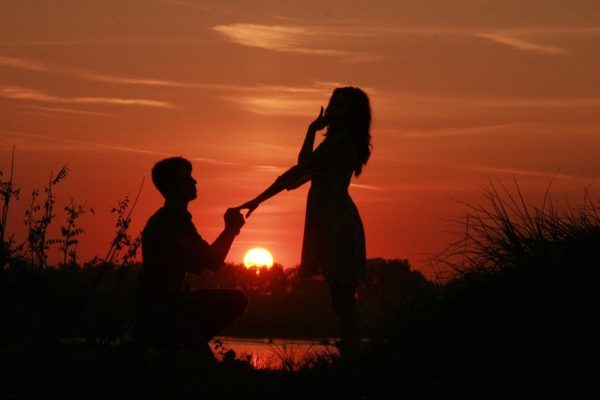 You might have seen many proposal scenes in movies, TV shows, try not to think about them. Most of those situations are not practical at all. One of the most popular clichés is putting a ring in the champagne, which is not well thought out because your partner can choke on it. 
You need to keep it simple and have these three things in mind.
Pick the Perfect Ring
The most important and significant part of a proposal is the engagement ring. You can spend thousands or more on an incredibly romantic setting to propose, but it won't be good enough if the ring is not right. After all, the proposal will only be a memory while the ring will always be on your partner's finger. That's why you should thoroughly research the cuts, clarities, and everything else before going to an engagement ring store.
Be Creative
Think back to all the memories you shared with your partner. Music, locations, jokes, and everything else. You can take these blasts from the past and do something exceptional. It will be much better than going to a baseball game and slipping the camera guy a 20 to propose on the big screen.
Don't Go Overboard
Instead of spending more than you can comfortably afford, try to keep it small and meaningful. Sometimes having flowers around the room with candles and the right music can be much better. When your partner says yes, you can pop up some champagne and enjoy some take out with a romantic movie.
When you are in the moment, speak from your heart and leave the rest to fate. There is no need to be nervous.