Disclosure: This post may contain affiliate links, meaning we get a commission if you decide to make a purchase through our links, at no cost to you. Please read our disclosure for more info.
Last Updated on March 17, 2022 by Steal the Style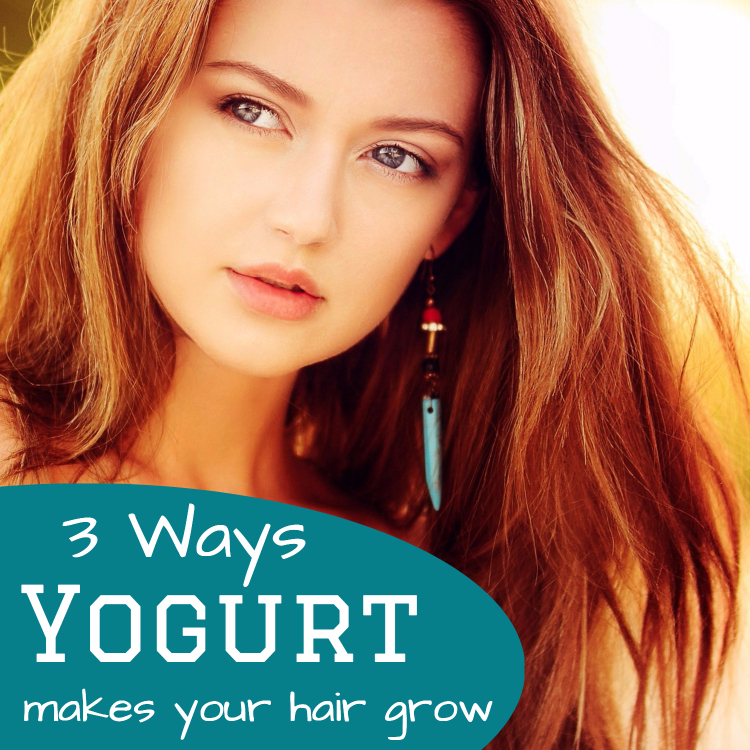 Healthy beautiful hair helps give each of us confidence and confidence is what helps us achieve everyday success. Your hair grows roughly a quarter of an inch to half an inch in a month depending on your hair cycle and the health of your hair. Proper diet helps increase the nutrients in your hair which will help increase your growth cycle. Protein is the most important nutrient for your hair.
Keratin is a specific protein in your hair that protects it from damage. In fact, hair follicles contain about 95% keratin. The follicle gets its strength and flexibility from this protein. There are also several keratin and hydrolyzed keratin products on the market as well to help revitalize, strengthen, and shine hair, but the best option is to eat foods high in protein so that you do not damage your hair. Too much protein will dry out your hair causing damage.
There are several foods you can eat to help ensure your hair is healthy and beautiful such as salmon, sweet potatoes, eggs, and oysters. However, yogurt is an excellent food for hair growth because of the protein content. It is an even better natural conditioner which helps with split ends, growth, itchy scalp and dandruff. If you are just focusing on protein, Greek Yogurt is your best choice because it can contain up to 20 grams of protein per 6 ounces. Eating Greek yogurt is wonderful, but try the following deep conditioner recipes to revitalize your hair cycle.
3 Ways Yogurt Makes Your Hair Grow
Natural Moisturizer
Greek yogurt is a fantastic deep conditioner and moisturizer for your hair because it helps rehydrate your hair. It is better than most store-bought shampoo and conditioners. Apply it to your hair just as you would shampoo or conditioner and then wrap your hair into a towel. Let it sit for a good 20 to 30 minutes. Then wash it out and shampoo your hair with your regular shampoo. This will leave your hair feeling smooth with a nice shiny coat.
Another great deep conditioner recipe that can be used on a weekly basis includes 1 cup Greek yogurt, 2 tablespoons coconut oil, and 2 tablespoons honey. Combine the 3 ingredients and apply for 30 minutes with a hot towel. Rinse it out with cold water or lukewarm water and you are done. New smooth, full, shiny hair.
Helps Split Ends and Hair Loss
Split ends and hair loss is typically due to the damage we inflict on our own hair due to the heat from blow dryers and flat irons from thatsfoxy.com, pony tails, ball caps and even the sun. Undernourished hair needs more protein, which is where Greek yogurt comes in. Applying the yogurt directly to your hair will help rejuvenate it that much quicker.
There are two all-natural home remedies that you can try that help clear your split ends and encourage hair growth. First, combine 3 tablespoons of Greek yogurt, 3 tablespoons of honey and 2 tablespoons of almond oil together.
Apply the conditioner to your hair ensuring you massage the ends of your hair and any badly affected areas. Put your hair in a towel to let it sit for a good 15 to 20 minutes. Rinse it out with cool water and then shampoo/condition as normal. To prevent future damage and repair current damage, use this approach every 2 weeks.
Another successful recipe to try includes papaya and Greek yogurt. Skin the papaya first, remove the seeds and then blend the papaya to create a pulp mixture. Mix that with Greek yogurt into a conditioner. Leave the conditioner in for 15 to 20 minutes before rinsing and washing with your regular shampoo and conditioner. This will help smooth split ends, rejuvenate broken hair and reduce damage in the future.
Reduces Itchy Scalp and Dandruff
Applying Greek yogurt directly to your hair with a massaging technique will allow the cuticle layer to obtain more of the anti-fungal and anti-bacterial properties of the Greek yogurt. This will revitalize the broken down pores and rebuild new skin cells that are no longer damaged causing the dandruff. This is an exfoliation process that works wonders.
Another great exfoliation process is to add 2 tablespoons of black pepper to 1 cup of Greek yogurt. Massage this conditioner into your scalp and let it sit for a good hour before rinsing it and shampooing. This will also cleanse the dead skin cells and help with unwanted dandruff.
Each of these yogurt moisturizers help rebuild and rejuvenate your hair to a healthier state. The healthier your hair the more encouraging your hair growth cycle will be. Yogurt is a key component of this because of the amount of protein it contains. Eating protein or using the hair masks as indicted herein will generate results.