Disclosure: This post may contain affiliate links, meaning we get a commission if you decide to make a purchase through our links, at no cost to you. Please read our disclosure for more info.
Last Updated on January 29, 2021 by Steal the Style
When it comes to gym brands it can feel as though you are drawn to the king pin brands such as Nike, Under Amour, Gym Shark and Asics. These brands have a number of individuals working in order to create an image that is sustained throughout each and every collection that is released, making it difficult to argue with the logic when purchasing items.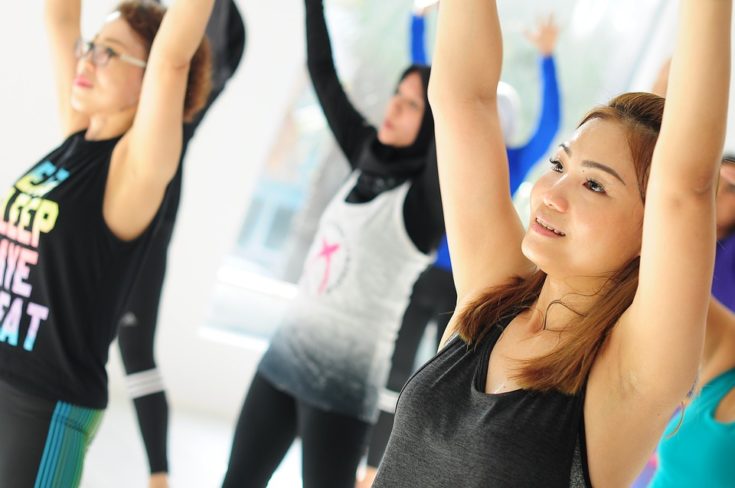 That being said, it doesn't necessarily mean that the major, corporate brands are the ones you should choose, especially as there are a number of independent brands that you could consider in its place. The independent brands are often not as vigorously tested but they do have the knowledge to help you progress and feel comfortable when you are training.
To help you see the difference we've listed 4 alternative gym brands you need to know about.
1. Outdoor Voices
Found in 2013, Outdoor Voices brought a different mentality to athletic clothing. It has been an underground favourite, bringing an alternative look to gym wear, which is traditionally the same. With the brand designing items of clothing based in athletic movements with clever interchangeable layers, to help ensure that you feel good at all times, rather than just in the comfort of your own home. It's a step away from the neon mesh materials and what they are creating is a genuine stylish approach to gym wear.
2. State Concepts – Frank & Oak
Frank & Oak are a Canadian brand that have recently expanded into the gym wear brand State Concepts. The idea behind State Concepts is to create and bring together the perfect item of athleisure. The clothing personifies you as you train, helping you stay focused, cool and of course comfortable. State Concepts is designed to be aggressive, bold and of course created using some of the finest technology available in the clothing world. Take a step back to basics with State Concepts.
3. Totum Fitness
Totum Fitness are different to the gym brands listed as their focus is based around CrossFit rather than just the gym. Their efforts to capitalise the functional fitness market haven't gone unnoticed, especially as they have become a favourite with CrossFit enthusiasts everywhere. The brand is a representation of enjoying yourself when you train, rather than putting your body through the paces with little to no enjoyment. If you are looking for anything in terms of functional or CrossFit clothing Totum Fitness have the expertise in functional clothing and fitness.
4. Tracksmith
Similar to Outdoor Voices, Tracksmith offer an alternative take on athleisure. The athleisure trend is often super fitted, skin tight with neon colours to help you stand out. Tracksmith offer a retro, '70's track star' look to athleisure which has seen them admired in their early stages. The brand is designed to help you stand out using individualistic pieces rather than multi coloured fabrics that now, help you fit in with everyone at the gym. Trackstar have now brought the 70's back into the 21st century.