Disclosure: This post may contain affiliate links, meaning we get a commission if you decide to make a purchase through our links, at no cost to you. Please read our disclosure for more info.
Last Updated on June 8, 2018 by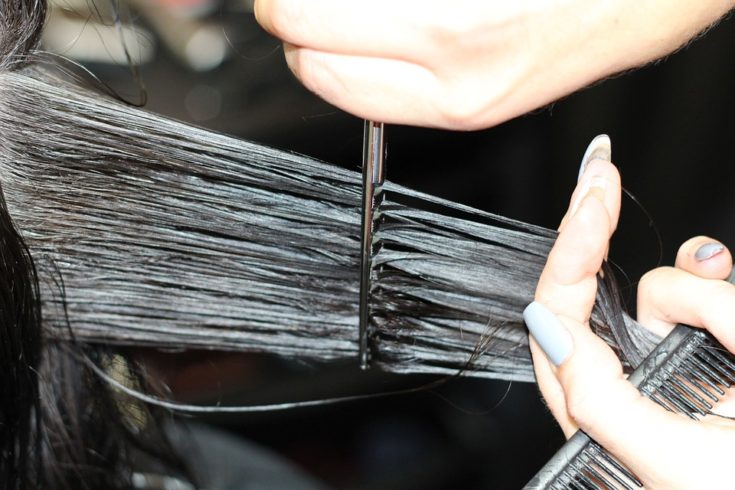 If you enjoy bringing the best out of yourself and others using makeup, hair styling, and fashion, you've probably at least thought about becoming a cosmetologist. With salons being just about everywhere, you might be discouraged by the assumption that there are already too many cosmetologists in the world, but the fact is that the market is actually the opposite of saturated – the industry needs fresh new professionals due to an increasing demand for beauty services combined with the fact that every year more cosmetologists are retiring. With that said, here are 4 tips you can use to practically guarantee yourself a job in cosmetology:
1. Choose a Good Cosmetology School
First and foremost, since the school you attend will provide you with the knowledge and credentials needed to get started, it goes without saying that you should be highly selective when choosing a cosmetology degree program. You can find good schools in your area by using location-specific search terms like "Cosmetology School Las Vegas" (replace Las Vegas with your city). After you've chosen your school, it will only take about two years to earn your degree.
2. Practice Makes Perfect
At cosmetology school, you'll be doing a lot of practicing on mannequins as well as real people, but in addition to that it's also best to do your homework by practicing on friends and family members who are willing to participate. Of course, you may also want to buy a mannequin head to practice on at home. In a worst-case scenario where you can't find anyone to let you practice on them, you could always resort to giving yourself a daily makeover to become acquainted with different styles and techniques.
3. Create a Memorable Portfolio
Once you have your degree and have amassed some initial experience, you'll want to create an aesthetically convincing salon portfolio that shows what you're capable of. Take pictures of all the work that you do and then compile your best pictures into a presentable album. Even if you don't have any resume-worthy experience, a good portfolio can often get you in the door with an entry level position.
4. Follow Beauty and Fashion Trends
After you've graduated and have learned all the latest and greatest tricks of the trade, it's important to continually brush up on your skills by staying tuned into the newest trends and styles as they become popular. Doing this will help you accommodate client requests and needs more professionally in comparison to someone who is only familiar with the things they learned in beauty school. Cosmetology is constantly evolving, so staying current is part of the game if you want to be a competitive service provider.
Demand for Cosmetologists Expected to Increase During the Next Decade
If you're still apprehensive about launching your career, consider the fact that the demand for cosmetologists is projected to increase by about 16% between 2018 to 2028. Furthermore, with a low unemployment rate of about 2.2%, this profession is known for providing steady employment to qualified professionals.