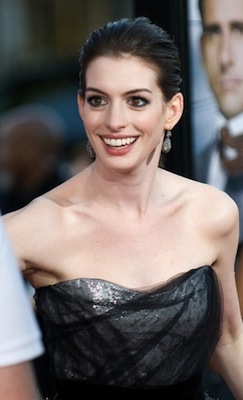 For over seventy years there has been a diet that seems to surface every now and then as a great way to lose weight quickly, reset your metabolism, and cleanse your body of built up toxins and waste.  This diet is the lemonade diet.  Originally used as a cleanse to help cure the effects of stomach ulcers, it wasn't long until those in the alternative medicine community noticed the health benefits and other results of this diet.  One of the most common results focused on in the media is the rapid weight loss that can be experienced by those using the diet.
The lemonade diet regained popularity in the past few years after actress and singer Beyoncé used the diet to quickly drop approximately twenty pounds in preparation for the movie Dreamgirls.  So much attention was paid to her success with the diet that others began doing research and adopting the diet for their own use as well.  Five other celebrities that have had success using the lemonade diet include:
Anne Hathaway
Angelina Jolie
Ashton Kutcher
Demi Moore
Jared Leto
These celebrities, as well as other recognized figures in many areas of publicity, have had success using the lemonade diet as a way to re-set their dietary habits and regain focus on healthy eating.  As the media has followed them in their use of many different diet routines, great success has been seen by those celebrities that use the lemonade diet.  Because they are in the public view not only do they get to feel and see the results, but the media has shown those results to the world as well.
The lemonade diet consists of replacing meals with a specialized lemonade formula.  This lemonade is made using not only lemons, but pure maple syrup, cayenne pepper, and distilled water.  The drink can be made individually each time, or a larger amount can be made at one time and then drunk throughout the day.  Those following the diet usually stay on it for a minimum of ten days with the average being fourteen days.  Some have had success using the diet even longer.
Those using the lemonade diet say they not only benefit from weight loss, but also notice a decrease in headaches as they learn to eliminate sugar cravings, gain better mental focus, and have increased daily energy.  As periodic detox and cleanse such as the lemonade diet can help you, as well as those celebrities that have already tried it, to regain control of your diet health.  When done right the lemonade diet can help you take control of your diet and eating habits as you first cleanse your body of toxins and waste and as you begin to add back in foods after when you continue to be in tune with how individual items and routines affect your overall health.