Disclosure: This post may contain affiliate links, meaning we get a commission if you decide to make a purchase through our links, at no cost to you. Please read our disclosure for more info.
Last Updated on November 1, 2017 by
We have all experienced how different styles of clothing suits different body types. But did you know the same is true for jewelry and the shape of your hands and fingers?
There are many elements of your hand shape that influence design and appearance [1]: the length and width of your palm, the shape and length of your fingers, even how you wear your nails.
Just as with fashion, the shape of your jewelry can create an optical illusion which balances the shape of your hands. The size of your hands, the width and length of your fingers, and the shape of your knuckles can all influence which style of ring will look best on you.
To begin selecting the best ring, determine the shape of your hand by looking at your palm, fingers, and knuckles.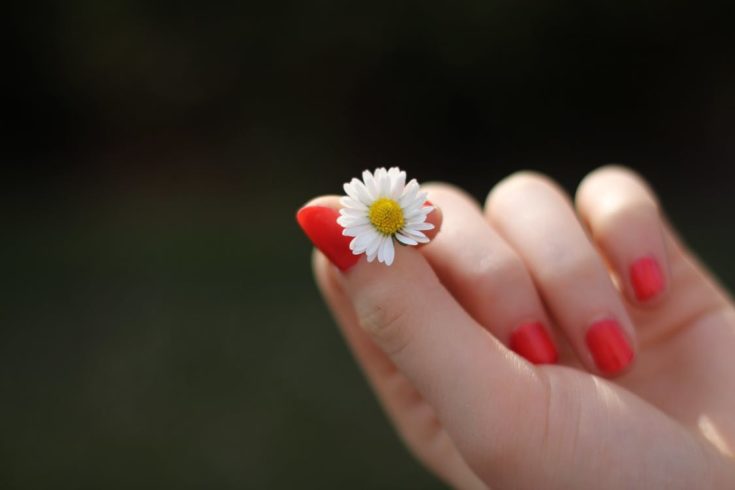 Palm: Is your palm long (longer than it is wide) or square?
Fingers: Are your fingers long or short compared to your palm?
Knuckles: Are your knuckles about the same width as your fingers or significantly wider?
There are four basic hand shapes:
Square palm, short fingers

Square palm, long fingers

Long palm, short fingers

Long palm, long fingers
Now that you know your hand shape, use these guidelines to find the best shape of ring for you. Any of these designs can be applied to an individual stone or the shape of a cluster of stones. If you're not familiar with the names used to described the shapes.
A quick disclaimer: these are all guidelines. A ring is an investment. A 2015 study found that the average couple spent $4,758 on an engagement ring [2]! When you're spending that much you want to wear something you'll love. Your personal tastes are very important, so use these guidelines in combination with your preferences to find the perfect ring.
Cushion Cut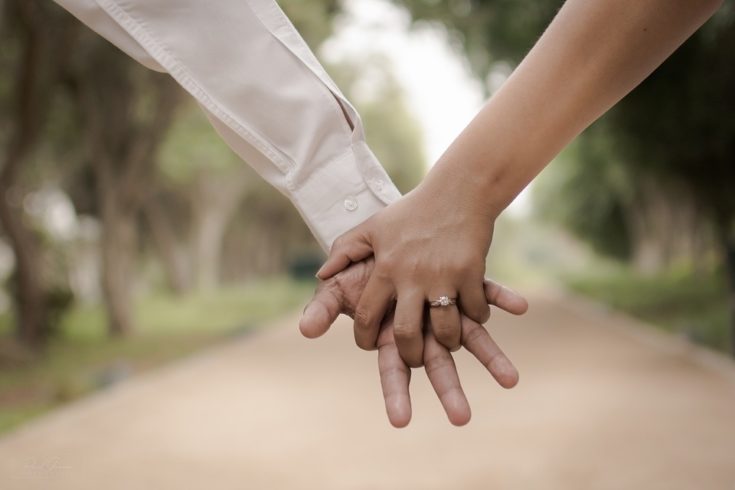 Cushion cut rings have square-shaped stones with rounded corners. Cushion cut rings look nice on both shorter and longer hands. Cushion cut designs are a great alternative to looks like Princess Cut for people with short fingers and/or square shaped hands.
Cushion cut is a preferred ring style for:
All hand and finger shapes
Emerald Cut
Emerald cut rings have a rectangular shape and square corners. The longer shape of these rings has a lengthening effect, making it perfect for people with short and/or wide fingers. Emerald shaped rings can be set tall or wide. Tall settings are best for short fingers and wide knuckles. Wide settings are best for long fingers.
Emerald cut is a preferred ring style for:
Short Fingers

Wide Knuckles (choose a wider emerald cut)

Long Fingers
Princess Cut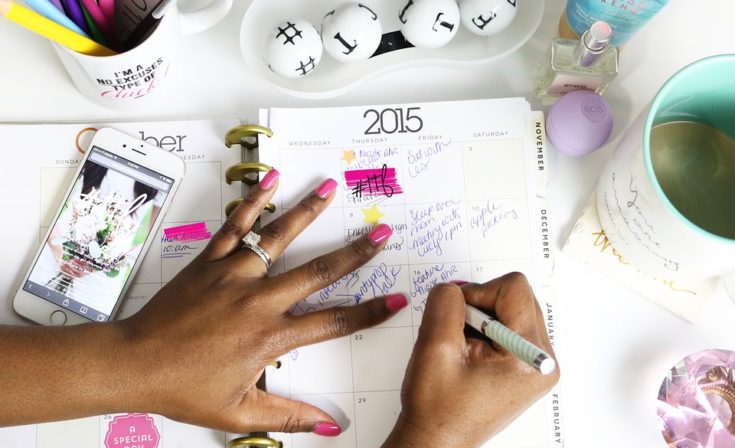 Princess cut rings have a square shape with square corners. A princess shape arrangement is a good choice for people with small hands and people with longer fingers.
Princess cut is a preferred ring style for:
Long fingers

Small Hands (short hands with short fingers)
Round Cut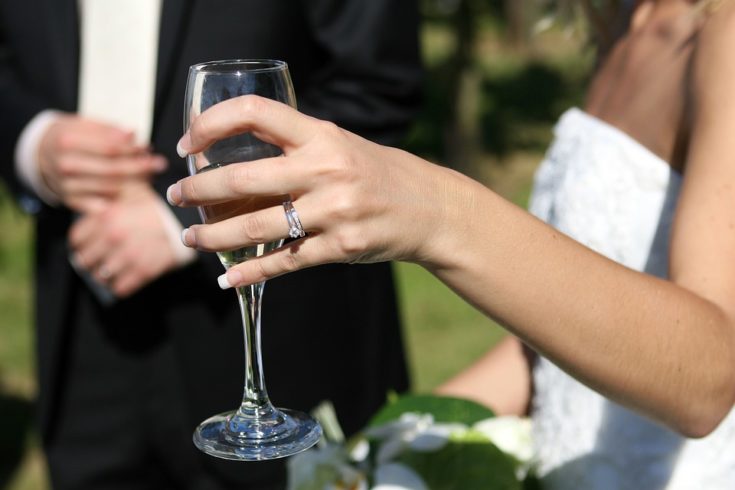 Round cut rings have a round, circular shape with no corners. Round styles are universally flattering, and can be worn by people with any shape of hands and fingers.
Round cut is a preferred ring style for:
All hand and finger shapes
Bands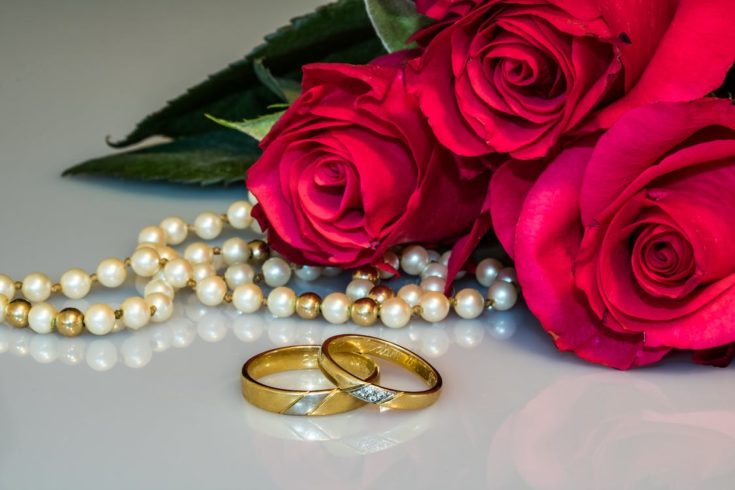 Bands are great for everyday wear, especially if you're not comfortable wearing jewelry with expensive stones on a day-to-day basis. The style and shape of the band may be elaborate or simple. Here are a few general guidelines for balancing your band to your hand shape:
Long Fingers

: Wide bands and bands with a horizontal design feature balance long and thin fingers.

Short Fingers

: A more delicate, narrow band will create the illusion of longer fingers.

Wide Fingers/Wide Knuckles

: It may seem counter-intuitive, but a wider, thicker band can balance out the appearance of wide fingers to the eye.
Maybe you have your heart set on a particular style that's not a match to your hand shape. Maybe you're looking for matching rings but you and your partner have different shaped hands. Don't worry. The combination of the band, design elements, and stone size and arrangement in a ring can be combined in infinite number of ways to create a balanced look for everyone.
SOURCES
[1] https://design.tutsplus.com/tutorials/human-anatomy-fundamentals-how-to-draw-hands–cms-21440
[2] https://www.bustle.com/articles/144926-this-is-the-average-cost-of-an-engagement-ring
[3] https://www.equalli.com/jewelry/collections/new-collection/