Disclosure: This post may contain affiliate links, meaning we get a commission if you decide to make a purchase through our links, at no cost to you. Please read our disclosure for more info.
Last Updated on March 16, 2022 by Steal the Style
Your hair is an essential part of your appearance because it enhances your beauty, complements your features, and can even help you look smarter and more capable. The condition of your hair can also show how you take care of yourself and leave an impression to the people you meet.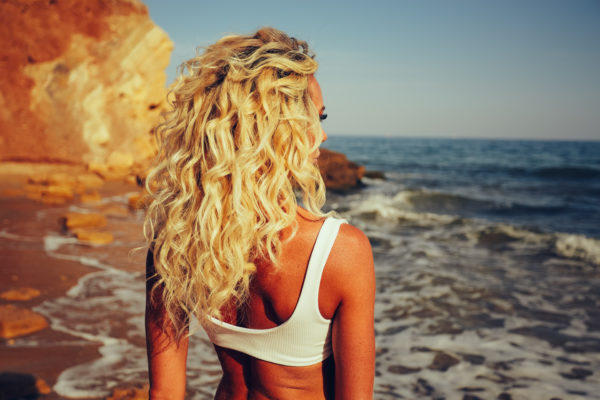 For you to create a positive impression through your hair, exert extra time and effort in taking care of your locks during the summer months. Sure, this might be the time of the year wherein the weather is perfect for outdoor sports and frolicking in the beach, but keep in mind that this weather can also cause brittleness, dryness, and permanent damage to your hair.  
To enjoy the summer without compromising the gorgeousness of your crowning glory, take note of the following summer beauty tips for your hair: 
1. Use The Right Conditioner 
Because of the weather, your hair can also get thirsty during summertime. Leaving this problem untreated can result in dry and brittle hair. 
You can prevent this from happening by using a conditioner as this can provide moisture to your hair. If you're using a conditioner for the first time, look for one that contains hair oil or serums as these can repair parched hair. For added nourishment, use a conditioner that doubles as an anti-frizz hair product to restore the silkiness of your hair. 
2. Protect Your Hair Color 
People pay to get their hair colored for different reasons. While some do it to try something new with their locks, others rely on color to hide grey hairs caused by aging. Regardless, it's important to protect your hair color during summer. You don't want your treatment to go down the drain during this time of the year, right? 
You can protect your hair color by covering it as much as possible when outdoors. You can use a cap or a scarf for this purpose. Look for and use hair care products that contain color-protecting ingredients as well. These efforts will protect your hair from the sun and prevent the color from fading.  
3. Apply Sunscreen To Your Hair 
Applying sunscreen to the body is a common practice during summer, but do you know that you can also do the same to your hair?  Hair sunscreens are actually available in different online and offline stores, and come in different varieties.  
Hair sunscreens are great investments for the summer because these absorb the sun's harmful ultraviolet rays so your hair won't get damaged. These products can also keep your hair bouncy and smooth, even when exposed to the summer air.  
With the number of hair sunscreens available in the market today, make sure to use one that suits your hair type and needs.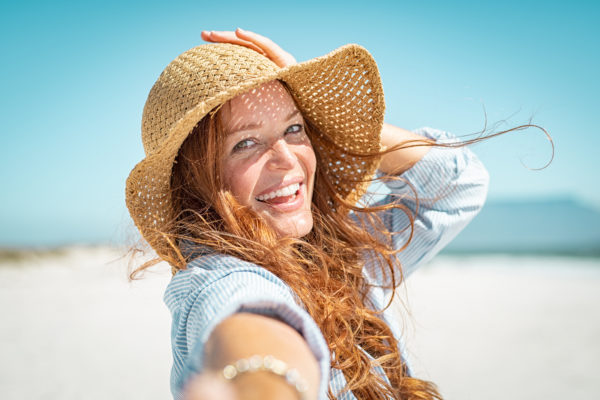 4. Avoid Excessive Heat 
There are many tools that can help you easily style your hair. A hair iron, for example, enables you to straighten and style your hair within minutes. This can be a godsend for people who have frizzy and curly hair.  
Although beneficial, using too much of these hair tools can also cause permanent damage to your hair. For you to properly take care of your hair during the summer, ditch any of these and, instead, look for safer alternatives. If you use hair blower to dry your hair, make sure to use a microfiber towel. This can prevent frizz and absorb more water from your hair.  
Lessen the use of curling and straightening irons and embrace the uniqueness of your hair. Summer is also about having a carefree style – letting your hair down without a care in the world is a great way to achieve this goal.  
5. Wash Less Often 
The summer weather can be tough as it can cause you to sweat a lot. This is especially true if you're fond of moving around and spending time outdoors. But, regardless of how tempting it is to wash your hair every time you take a shower, it's best if you don't do it.  
Washing your hair every single day can actually strip it off of its natural moisture and oils, making it drier and more brittle in the long run. Furthermore, the effects of daily washing to your hair can get worse if you use strong shampoos and conditioners.  
If you want to stay fresh during the summer without damaging your hair, try incorporating dry shampoo to your regular routine. Simply sprinkle the product onto your scalp, and thoroughly spread the product using your fingers. Dry shampoos can effectively absorb the grease from your scalp while providing texture to your hair.  
Set Your Priorities  
Regardless of how busy you are during the summer, you shouldn't disregard taking care of your hair. With the humidity and heat during this time of the year, you should actually strengthen your hair care routine and follow it regularly so your hair stays smooth and healthy!