Disclosure: This post may contain affiliate links, meaning we get a commission if you decide to make a purchase through our links, at no cost to you. Please read our disclosure for more info.
Last Updated on December 31, 2020 by Steal the Style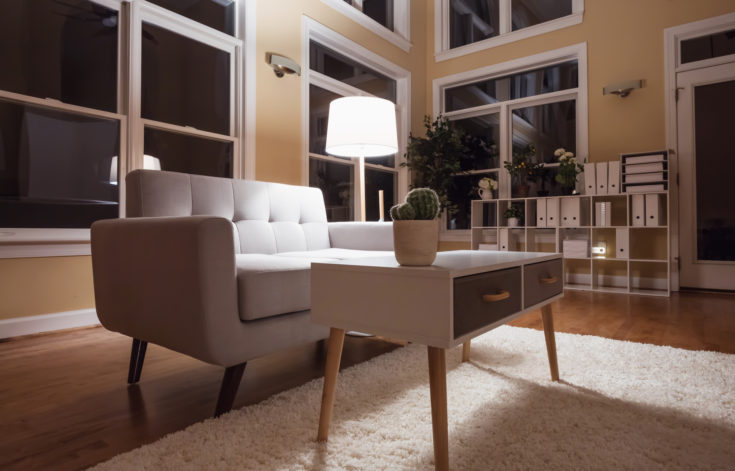 The mid-century modern furniture is as popular today as it was in the late 50s and 60s. The exquisite, sleek and funky designs of the mid-century furniture have inspired the majority of people, as a result, it is now commonly found in houses all around the world. Décor enthusiasts who are looking forward to furnishing their home with authentic mid-century furniture should know all about mid-century décor and furniture to ensure what they are buying is a real deal. The fascinating feature of mid-century furniture is that it transforms the interior of your home and give it a more refined, fresh and chic look. This article will enlist five mid-century décor ideas that you should know about to give your interiors an evergreen look.
5 Mid-Century Decor Ideas
Add some curves
Break the monotonous look of furniture aligned in straight lines and add some curves in order to increase the element of interest and create a modern space. Most of the mid-century modern furniture have round edges or curved lines which can give your home a futuristic and elegant look. A curved sofa can beautify your space and serve as a focal point of your living room as compared to an ordinary couch. The minimalist approach and non-flamboyant look of the mid-century furniture enliven the place and add more personality to your home.
[amazon_link asins='B0155EBXBU,B00869G65K' template='CopyOf-ProductGrid' store='stealthestylewp-20′ marketplace='US' link_id='8ec11fbe-6389-11e7-99c2-6dd8f4a3c4ac']
Use vibrant colors
Use of neutral colors is trending nowadays people mostly go for white, beige or different shades of gray. However, some people associate neutral colors with a dull and boring look. Well, there is nothing wrong in using vibrant shades if you use them wisely. Vibrant colors add a bright and glamorous look to your home. You can use a bright colored sofa in your living room and tone down its effect by the use of neutral colors around it. For example, a white or gray color rug will balance the high energy of pink colored sofa and make your place look charismatic.
[amazon_link asins='B00CP53E5G,B06XCF7QFR' template='CopyOf-ProductGrid' store='stealthestylewp-20′ marketplace='US' link_id='a6d1b545-6389-11e7-a04a-ed0df0fccf37′]
Use accent pieces
If you're not prepared to completely focus on including a huge amount of mid-century elements to your home, then it is absolutely reasonable. You can start by selecting one furniture piece to go about as the masterpiece in the room and eventually with time you can turn your home into a mid-century modern space. Use of modern accent chairs in interiors instantly grab the attention of the viewer and give a timeless classic look to your home.
[amazon_link asins='B06WVCBYTK,B06W9LQKM9′ template='CopyOf-ProductGrid' store='stealthestylewp-20′ marketplace='US' link_id='c363b3a9-6389-11e7-9043-6169e0e61df5′]
Use mid-century lighting scheme
Another clever way to incorporate mid-century modern style to your home décor is by choosing the mid-century lighting scheme.  Ceto lamps can work as a perfect lighting accessory for modern interior décor. Their metallic and vintage surface can add an aesthetic touch to your space by illuminating it with bright yellow color. The use of proper lighting can lift the décor of your place at any time and make it more lively to stay in.
Accessorize with warm mid-century elements
Colors can serve as a money saving décor accessory. To state the minimalist interior approach color can serve as the statement piece for background walls. If you more outgoing and prefer bold, vibrant colors for interior décor then in order to balance the look accessorize with warm mid-century elements like a metal lamp, a candle stand or an art piece to master the mid-century modern look.