Disclosure: This post may contain affiliate links, meaning we get a commission if you decide to make a purchase through our links, at no cost to you. Please read our disclosure for more info.
Last Updated on March 18, 2021 by
With only a few months left until summer sets in, it's time to start thinking about getting your body in shape for cheeky bikini season. Luckily, a few months is all you need to tighten and tone your whole body so that you look great when you hit the beach.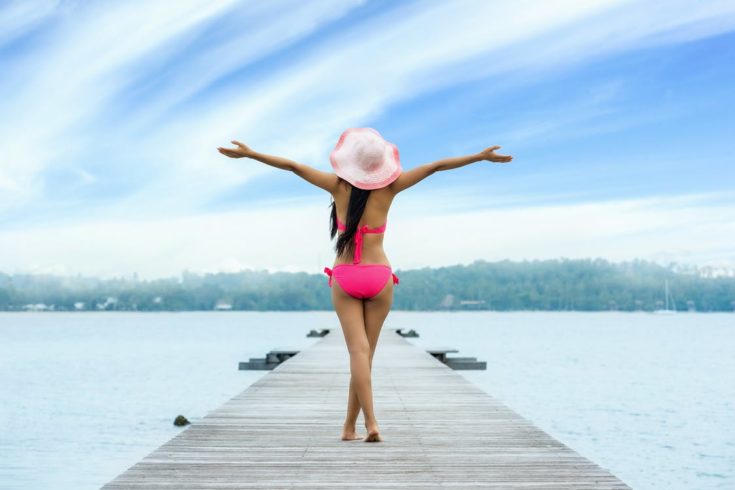 Here are four tips you can implement to be bikini-ready by summertime:
1. Take up Jogging
One of the best ways to burn calories while tightening up your lower body by adding lean muscle mass is to take up jogging. You don't need to run marathons, but jogging a mile or two per day will be enough to help you see substantial improvements within a few months. Jogging is also great for your cardiovascular health, which is why it's a good idea to keep the practice up as often as you can.
2. Eat More Vegetables
An easy way to help yourself lose weight is to switch out some of the meats and complex carbs in your diet for basic vegetables. Vegetable dishes will fill you up without adding too many calories to your diet, making it easy to feel full and satisfied while losing weight. As an added bonus, many vegetables contain antioxidants that can help give you clearer skin.
3. Consider a Coolsculpting Procedure
If you want to tone up your body a bit in time for bikini season, you might want to consider giving CoolSculpting a try. CoolSculpting is a non-surgical outpatient procedure that uses spot cooling to eliminate fat cells in targeted areas. The huge advantage of CoolSculpting is that it is one of the only methods that will allow you to remove fat in specific problem areas, giving you more control over the shape and appearance of your body.
4. Try Intermittent Fasting
A diet regimen that has gained quite a bit of popularity in the last few years is intermittent fasting, a routine that involves going roughly 16 to 18 hours without food each day. Those who practice intermittent fasting typically skip breakfast and consume all of their daily calories in a 6-8 hour window between lunch and dinner. Fasting forces the body to dip into its fat stores for energy, which is why it's a fairly effective eating tool for fat loss.
These four simple tips can help you get your body bikini-ready by summer. Start as soon as possible, though, because it will take some time to start seeing real results.