Disclosure: This post may contain affiliate links, meaning we get a commission if you decide to make a purchase through our links, at no cost to you. Please read our disclosure for more info.
Last Updated on March 17, 2022 by Steal the Style
Hair problems affect everyone from time to time. But the synthetic stuff we're using on it might make them more common than necessary. Since hair is also organic, it only makes sense to choose natural hair care products as well. Those locks need nourishment just like the rest of our body.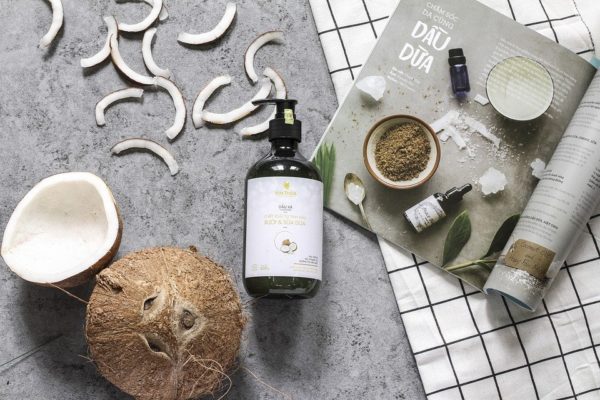 Still not convinced?
Check out these reasons for choosing only natural options on your hair. 
1. You Can Get Protection From Allergies
The chemicals, fragrances, and other synthetic ingredients in regular hair products can be allergens for many people. These include rashes, discoloration of hair, itching, and other ugly symptoms. All these risks are drastically lowered when we go for just natural and organic products. 
Remember, cosmetic products don't have to go through the FDA. That's why they're not screened for allergy triggers either. Apart from being less harmful to allergy-prone folks, organic products also have fewer ingredients. This makes it easier to look them up and ensure that they won't be harmful to use. 
2. You'll Be Free From The Chemical Effects
The materials inside a regular bottle of shampoo or any other conventional hair products might have a weird smell. To mask this, the companies behind these products use a lot of chemical fragrance. While that might do the trick, the result of these additional chemicals can be disturbing. 
When we inhale all these chemicals over a long period of time, some of us might find an increase in the frequency of headaches, dizziness, and other health issues. With natural hair products, though, the fragrance is natural and harmless. That's why organic hair products are a better solution for natural hair problems.
3. Natural Hair Products Are Not Too Harsh
Synthetic products might clean your hair very thoroughly. But this also means that they strip the shafts of their natural oil. This can seriously harm the hair and the follicles as well. 
On the other hand, even though natural products might seem to work more slowly and less efficiently, they're doing a much better job. Their mildness protects the hair and gives it nourishment as the days go by. The same goes for the scalp, which also needs nourishment without any irritating or harsh ingredients. As a result, you're less likely to have dandruff, sores, or itching. 
Interestingly, there are various natural hair treatments to incorporate into your beauty regime.
4. You'll Be Making A Responsible Choice
The chemicals in the synthetic products might get washed off your hair and scalp. But they then go down the drain and into natural water bodies. Eventually, these chemicals then either end up in your drinking water or pollute the natural habitat of sea creatures. This is obviously not a desirable situation.
Natural products, on the other hand, are usually safe for sea and land creatures to consume. They might even benefit the areas where they end up. In choosing natural hair products, you're also doing your bit to help the environment. 
5. You Can Enjoy The Strengthening Effect
When you make the choice to use natural hair products consistently, you can reduce or even eliminate that bothersome hair fall. Losing a few hairs each day is normal. But the use of harsh synthetic products can speed up the fall and make it quite worrying. Fortunately, natural products can come to the rescue and do away with this effect over time. 
With using more organic options, you may also find that your hair becomes stronger, thicker, fuller, and even bouncier at times. That natural strength and thickness is also what prevents the hair from falling at an alarming rate. 
The Takeaway
When you use the synthetic kind of hair products, they usually have a much quicker effect than natural ones. However, the results aren't long-lasting and might do more harm than good. Try out one of the more natural methods and see the difference in a couple of weeks!