Disclosure: This post may contain affiliate links, meaning we get a commission if you decide to make a purchase through our links, at no cost to you. Please read our disclosure for more info.
Last Updated on May 6, 2018 by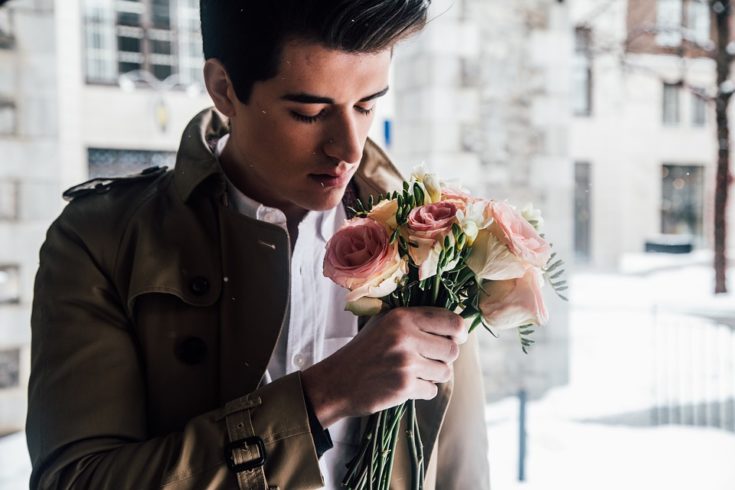 Every man out there wants to be attractive. That's just a fact of life. All of you guys want to impress that guy or girl of your dreams, but you may be having some trouble figuring out just to do that. Well, you don't need an entire makeover to make that happen for you. There are tons of little hacks that you can use to make yourself seem more attractive to others. Keep reading below to learn some more about these hacks and how you can implement them into your life. This is going to be painless, we promise!
Roll Up Your Long-Sleeves, Rather Than Going for Short-Sleeves
Instead of choosing that boring t-shirt that you always wear, why not go for a long sleeve shirt that you can roll up the sleeves with? Rolling up your sleeves is going to give your outfit some more depth and uniqueness, much more than that unattractive t-shirt is going to. Plus, long sleeve shirts are going to accentuate your muscles much more than a t-shirt could, making you instantly more attractive.
Invest in A Tailored Suit That Fits You Well
Check in your closet. Do you see a tailored suit that fits you well in all the right places? Or do you see a suit that's a little bit baggy in the places that matter the most? Well, it's time to get you a tailored suit if you want to be instantly more attractive to those around you. There's nothing more attractive on a man than a high-quality suit that fits well. And there's nothing more unattractive on a man than a suit that's just not fitting him that well. Head to the tailor to make sure that your suit fits you!
Have Your Shoes Shined to Be More Fancy
If you wear dress shoes a lot, why not get them shined by a professional shoe-shiner to make yourself look more attractive? Beautiful shoes that shine in the sunlight are going to make you seem a lot fancier than you would with dull and boring dress shoes.
Don't Forget the Collar Stays
You know those little things that come in the collars of the new button-down shirts you buy? How many of you guys throw those out once you've taken the tags off of your shirt? Well, you should definitely stop doing that because those collar stays are there to help you. A collar stay is going to help your collar look more in-place and not flop around when you walk. It'll make your outfit look much more put-together and clean than otherwise.
Don't Wear White Socks with Dress Shoes
Gentlemen, if there's one rule that you've got to follow on this list, it's this one. You never ever want to wear white socks with dress shoes. Just don't do it! It's never going to look good and no one is going to be impressed when you walk into a business meeting or that date with bright white socks. There's really no valid explanation for this outfit mistake.
If You're More of a Casual Guy, Dress Up Once in A While
Sure, you might be wondering what any of this has to do with you if you're more of a casual dresser. If you put yourself into that category, why not dress up a bit every once in a while, to make things interesting? You're going to be a lot more attractive to those around you when you surprise them with that new suit you bought.
Only Buy Clothes That Really Fit You
And of course, the last tip we have for you if you want to be more attractive is to actually buy clothes that fit you. Buy clothes that are not too baggy and not too tight. If you're not sure what looks good on you, bring one of your friends on a shopping trip to ask them what looks good.
All of these hacks are pretty simple to pull off and are going to bring you a lot of payoff when you look super attractive to those around you!