Disclosure: This post may contain affiliate links, meaning we get a commission if you decide to make a purchase through our links, at no cost to you. Please read our disclosure for more info.
Last Updated on January 29, 2021 by Steal the Style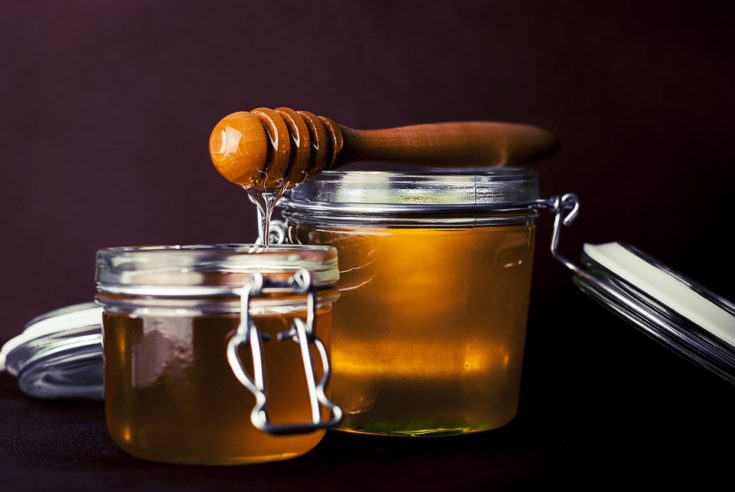 When most of us think about honey, the first thing that comes to mind is a delicious tasting food that is sweet and can be spread over many different items. Although this is entirely true, there are some tremendous health benefits to honey that often goes ignored.
Honey is a very sophisticated confection and one that is not easy to produce. Scientists have suggested that more than 60,000 bees are needed in order to produce a mere pound of honey. In the process, these bees will travel in excess of 55,000 miles to collect the needed nectar for that honey.
As you can see, it is not easy for bees to make honey but their hard work results in a product that not only tastes great, but also has some powerful health benefits for those who consume it.
Here are 7 Science-Backed Health Benefits of Honey.
Helps with Sleeping
Honey is a natural sweetener that can help your body to generate more insulin. As a result of the insulin increase, more serotonin is released and this is eventually turned into serotonin; the body's chemical sleep aid.
Conditions Your Scalp and Hair
It has been discovered that honey is an excellent conditioner for your hair and scalp. It is especially useful if you are having issues with dandruff or dry scalp. Due to the anti-fungal and anti-bacterial properties of honey, it has shown that it can help fight the root causes of these ailments.
Disinfects Wounds
Prior to the invent of drugs like penicillin, honey was often used to disinfect various wounds and burns. Due to its natural antibiotics, honey is able to fight off several kinds of bacteria and was routinely used for such purposes until more conventional drugs came on the scene.
 Boosts Energy Naturally
If you've ever suffered from low energy during the day, or maybe when you first get rolling in the morning, honey may be your solution. The fructose and glucose in natural honey can absorb into your blood very fast and help to give your body that much needed energy boost.
 Suppresses Coughing
Some doctors have stated that a couple spoonful's of honey can be just as effective and soothing as a store-bought cough suppressant. Honey has been shown to effectively coat the throat and reduce irritation.
 Body Moisturizer
Even though you may run the risk of attracting some bees, honey has been scientifically shown to be a great moisturizer. Combined with other natural oils and a few other choice ingredients, honey can make a very effective, and healthy, product for your hair and skin. Check out some additional health products available online from Kyani that can help to provide all the nutrients your body, skin, and hair need from the inside out.
 Immune System Booster
According to an article appearing on Nih.gov, consuming honey on a regular basis can actually help to boost the human immune system. Both the antioxidant and antibacterial properties of honey can help your body to be stronger in fighting off unwanted attackers.
As you can see, there are some tremendous benefits to consuming honey and we've only covered a few of them. Whether you need a little help with hangovers, acne problems, or just a quick wake-me-up boost, honey is an amazing product that should be a mainstay in every home.
You can find Honey for the best price on Amazon.