Disclosure: This post may contain affiliate links, meaning we get a commission if you decide to make a purchase through our links, at no cost to you. Please read our disclosure for more info.
Last Updated on December 21, 2021 by Steal the Style
"Dapper" is trending once again, and we have to admit that we live for it! It's good to see men leave their comfort zones and take a few style-upgrading tips from the likes of men's style icons like David Beckham, Ryan Gosling, and Robert Downey Jr.
But what are the true secrets to rocking a formal ensemble? Is it enough to spend on what looks like the premium stuff, and then just slap it together? In our opinion, it's just the opposite. Making yourself look good at a formal event—such as a wedding, awarding ceremony, gala, or charity event—is not just about picking out the clothes, but knowing how to put them all together.
Luckily, we've releasing a list of twelve must-have formal garments and accessories, alongside the unwritten rules of how to wear them. Adopting these style hacks will make you look the part of a perfect gentleman: a guest with effortless, savvy, and understated sense of class.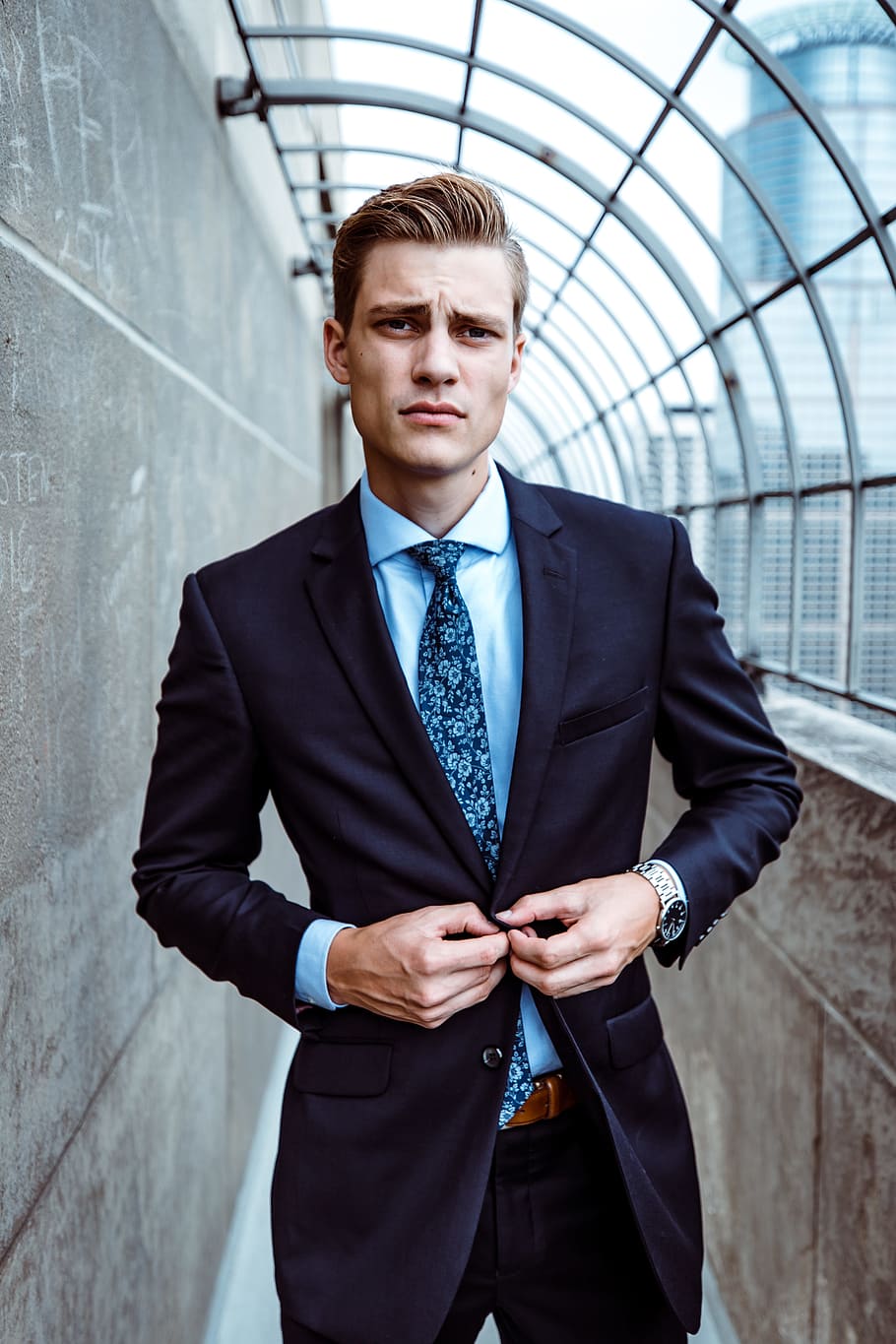 1. Shirt
The dress shirt is the core of the formal outfit. Decide on what color and pattern is appropriate for the event and get the shirt tailored to be a perfect fit to your body type. Key tips for a dress shirt are: always button it up all the way and see that the sleeves fall exactly at the wrist.'
2. Tie or Bow Tie
Either will work fine for a formal event. What's important is that the tie or bow tie is in a color that contrasts the suit. Most people are of the mind that you have more room to experiment with a bow tie, as loud designs and striking colors on a long tie might make the ensemble seem tacky. If you're wearing a tie, make sure that the tip never reaches past the buckle of your belt.
3. Lapel Pin
A small accessory, like a lapel pin, can be fastened on the collar or left panel of a jacket to spruce up a formal outfit. Get the right lapel pin for the occasion—you can wear a lapel pin emblazoned with the logo of the convening organization, or you can get one bearing the image of something with personal value to the celebrant.
4. Pocket Square
Pocket squares are another fun, personalized touch to a formal outfit. Don't be afraid to experiment with different colors, patterns, fabrics, and folds. It's even possible to acquire novelty pocket squares made of wood, giving a more rustic accent.
5. Jacket
Another focal piece of the ensemble is the jacket. Choose a durable fabric that will also allow your body to breathe. For a little variety, you can even opt for the double-breasted type that sports two lines of buttons on the front. For the ordinary sport coat, however, follow the "Sometimes, Always, Never" rule with the buttons: top button can sometimes be unfastened, but middle button should always be unfastened, and bottom button should never be unfastened.
6. Cuff Links
Some guys like to convey novelty and a sense of originality with unique cuff links. This is a great option for you as well. Just remember to match the cuff links with the predominant metal accent on your outfit: yellow metal cufflinks if you're wearing a lot of gold and gray metal cufflinks if you're sporting more silver.
7. Wristwatch
Wristwatches are meant to be statement pieces in the outfit, so it makes sense to pay attention to the one you bring at the next big event. One tip that's emerged as of late is to distinguish between formal watches and sport watches. It's important to keep in mind that you should never wear the latter to a formal occasion.
8. Waistcoat
Waistcoats are optional, but they can transform a two-piece suit into a bold three-piece affair. Moreover, a waistcoat can help you look slimmer and taller. We recommend wearing a simple waistcoat that matches the color and fabric of the whole suit.
9. Belt
You can opt to wear a classic, hardy belt or one with a statement buckle. Alternately, you can ensure that your pants stay up with suspenders. But it's a no-no to wear both at the same time.
10. Slacks
Slacks should also be perfectly fitted to your height and to the shape of your leg—not too tight, baggy, or long. We've seen one too many a pic of world leaders, proving that a bad cut on the pant leg can ruin the whole outfit.
11. Socks
Your socks may not be seen save for when you extend your legs a little, so you have license to play around (take the cue from the ultimate dress socks enthusiast, Canadian Prime Minister Justin Trudeau). The rule on this one is: never leave your skin exposed.
12. Shoes
Dress shoes round up the ultimate gentleman's ensemble, and deserve your special attention. Decide on black or brown leather for your men's comfortable shoes, preferably to match your belt and your watch. Formal events call for pointed-toe varieties, like wingtips or monk straps.
Lastly, it's the small things that will help cultivate that gentlemanly demeanor: paying attention to the dress code; getting a fresh haircut and shave; and checking your outfit for any exposed stitches, loose buttons, lint balls, or wear-and-tear.
Cheers to your sartorial prowess, and always dress to be the life of the party!