Disclosure: This post may contain affiliate links, meaning we get a commission if you decide to make a purchase through our links, at no cost to you. Please read our disclosure for more info.
Last Updated on March 13, 2017 by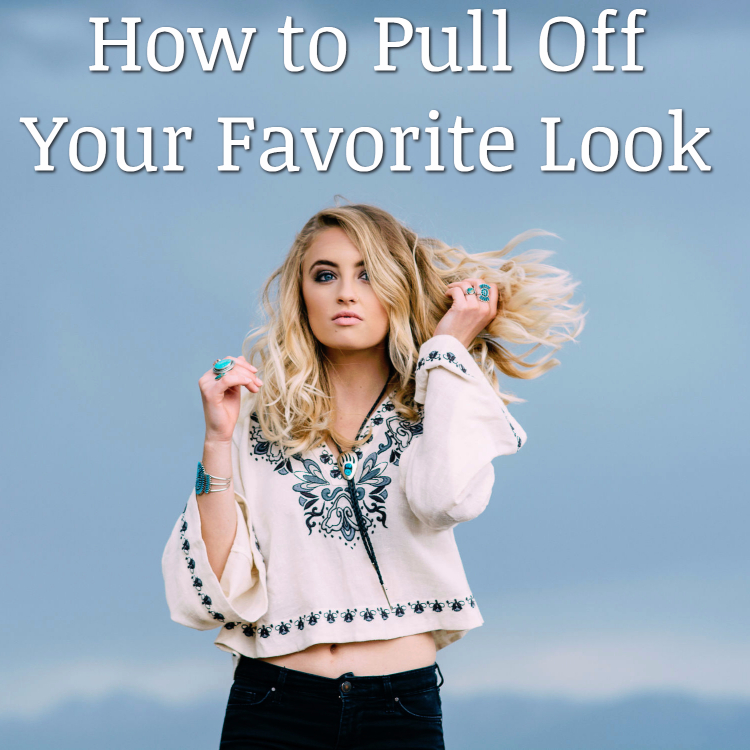 To look chic and stylish in your everyday look, it's important to add just the right amount of accessories for that finishing detail. Adding different jewelry items, and stand-out pieces to your outfit will embellish your overall style, and can offer a trendy look to improve your confidence. When learning how to work with accessories, there are a few rules to follow in order to pull off your perfect look.
Choose One Dramatic Piece
Instead of having too many details inserted into an outfit, choose one dramatic accessory that can work as the focal point for your attire, without having it clash with other items. Avoid having chandelier earrings with a chunky necklace, which can appear overpowering to the rest of the ensemble. Whether it's a flashy scarf, or even a dramatic new eyeliner, stick with one feature to highlight and keep more neutral shades to surround your pop of color.
[amazon_link asins='B016YA7NTU,B00AW47OIA' template='CopyOf-ProductGrid' store='stealthestylewp-20′ marketplace='US' link_id='2a13bf17-0837-11e7-b8bb-69da960b411a']
Consider the Neckline
To allow a necklace to look balanced with the shirt that it's paired with, the neckline of the blouse or top should be considered when accessorizing. Longer necklaces are ideal for tops that show part of the neck and chest, while shorter necklaces can be worn with loose tops that meet the neckline. Pay attention to necklaces whose length can be adjusted so you can wear them with various different looks.
[amazon_link asins='B00ZWUWCJA,B01MUOPOKV' template='CopyOf-ProductGrid' store='stealthestylewp-20′ marketplace='US' link_id='37b40ec9-0837-11e7-b5af-a5687fe59bd4′]
Choose Trendy Eyewear
One of the most popular accessories to wear in recent years is trendy eyewear frames that nod to past decades. Thick frames that are nerdy and bold create a hip look for those who want to embrace an urban style. From cat-eye to Lucite frames, a number of options are available at most eye care centers. Talk to an optician about fitting your prescription into vintage frames you might already own.
[amazon_link asins='B00BUR8U2C,B00E412NM4′ template='CopyOf-ProductGrid' store='stealthestylewp-20′ marketplace='US' link_id='93e6500b-0836-11e7-acd0-439ed2bf5582′]
Have Fun with Layering
When it comes to gold bangles and mid-finger rings, it's important to layer different jewelry pieces for the current bohemian style. Have fun with layering different pieces and lengths of necklaces, while using multiple rings on the hands for an eclectic style. Don't be afraid to match different bold colors on a necklace or bracelet, as long as the outfit ties it together.
[amazon_link asins='B01F6NU3XO,B00TJJDJ06′ template='CopyOf-ProductGrid' store='stealthestylewp-20′ marketplace='US' link_id='b8e6f7f4-0836-11e7-aa58-ef5c7aa75a29′]
Work Around Scarves
In the colder seasons, scarves offer a cozy look which is just as trendy as it is comfortable. The accessory works as the focal point of the outfit, and can be paired with cuff earrings or a chunky belt. Keep the other jewelry items to a minimum with scarves to prevent having too an overwhelmed appearance.
You can find Scarves for the best price on Amazon.
When accessorizing your outfits and trying to create a balanced look that embraces some of the current trends, there are a few rules to follow when incorporating different details. You'll be able to pull off your favorite look by hand-picking each accessory you wear, and working it around the clothing you use.