Disclosure: This post may contain affiliate links, meaning we get a commission if you decide to make a purchase through our links, at no cost to you. Please read our disclosure for more info.
Last Updated on June 19, 2020 by
Athleisure is the rocking trend as fashionistas no longer want to flaunt activewear only to the gym. They want to wear them casually as well, from shopping trips to lunch dates and weekend picnics. But doing so needs some creative thinking because you wouldn't want to look too sporty. Rather, the real objective of athleisure is to blend chic style with easy vibes. If you aren't sure about rocking the look anywhere and anytime, here is a list of athleisure rules that you need to follow to nail it perfectly.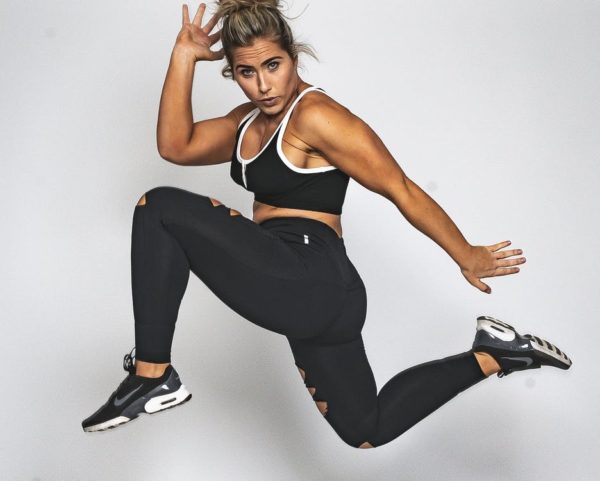 Invest in clothing that mixes fashion and function
When looking for your next gym tee or pair of leggings, choose ones with chic details such as color blocking, side stripes, or mesh panels. Such details make these athleisure outfits wearable to the bar and shopping mall apart from the gym and jogging track. And go the extra mile to ensure fit and comfort because ultimately, these outfits are meant for working out. You won't want a sassy mesh cutout tank top that looks awesome but is not comfortable enough to work out in.
Experiment with color, texture and prints
Athleisure is all about mixing leisure with your sporty look. So going crazy with colors makes sense. And try to experiment with prints, patterns, and textures as well because anything different will surely get you all the attention you want. If you are craving for some style inspiration, do check out Fabletics on Twitter to see what is trending in activewear. Take a chance with neon colors, sheer elements and crazy prints and you will get heads turning in the gym, club and everywhere else you go.
Accessorize like a diva
Perhaps the most important athleisure rule (surely it applies to any kind of dressing) is to accessorize well. When it comes to gym wear, you must do it like a diva because sporty clothes can look bland and boring if you don't add the extra spice with amazing accessories. If you are dressing in basic colors, add some vibrant hues to the ensemble with neon shoes. Wearing oversized earrings, throwing on a bright baseball cap or layering your tee with a bright bomber jacket are some cool ideas to make your workout outfit all set for an outing.
Pay extra attention to fit and condition
As a rule of thumb, you must settle only for perfect fits when it comes to athleisure. Loose fits may work for the gym but you wouldn't want to look too slack with the outfit as you step in a pub or cafe. Be selective about the innerwear as it can affect the fit of the garment. Remember that sweat stains can ruin the athleisure look; so make sure that you look cool and fresh, not like someone who has just stepped down from the treadmill.
Following these athleisure rules will have you covered for the perfect sporty-chic look even when you are not going to the gym. Most importantly, wear your confidence and you will surely make an impression!