Disclosure: This post may contain affiliate links, meaning we get a commission if you decide to make a purchase through our links, at no cost to you. Please read our disclosure for more info.
Last Updated on October 18, 2018 by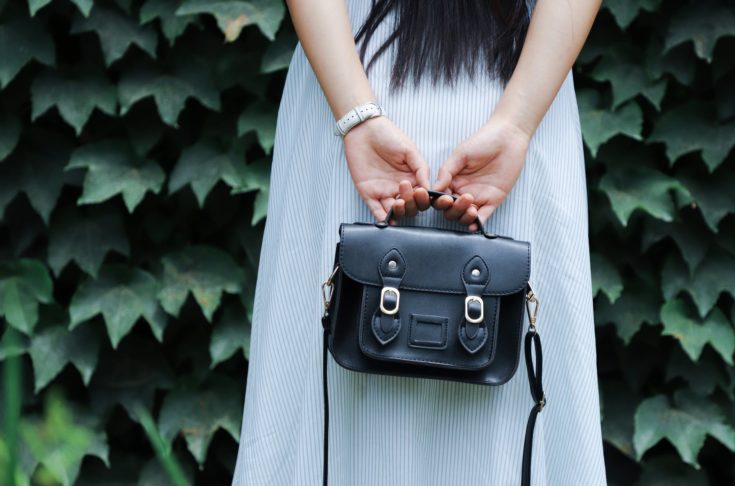 There is no doubt that women absolutely love fashion accessories. Earrings, necklaces, and bracelets can really help you customize your appearance and ensure you stand out in the crowd. While these items are great, most experts agree that hand bags are even better. They're fashionable and they can also be used for practical purposes. With the right hand bag, you'll look amazing and you'll be able to conveniently carry all of your belongings. Within this in-depth guide, you're going to learn more about the different types of hand bags.
Backpack
Pretty much everyone knows what a backpack is. Backpacks are great for carrying heavy items. After all, they can be strapped around both shoulders and this ensures that the weight is evenly distributed. You don't have to wear it on both shoulders though. While they are great for practical reasons, you can also use backpacks to make a fashion statement. Either way, there are plenty of reasons to buy and wear a backpack.
Baguette Bag
You also have the baguette bag. This cute little bag is primarily suitable for women. They're very attractive and they'll definitely be able to hold many items. Just remember that these bags are smaller, so they cannot carry as many items as a backpack. They're rectangular. In general, they'll usually be small in terms of height, but long in width. If you're able to find a large baguette bag, you can most likely use it for career purposes.
Clutch Bag
The clutch bag is not great in terms of practicality. For instance, you won't be able to use it for work. It is simply too small and cannot hold a lot of items. At the same time, you should know that this type of bag will not have a handle at all. This is why it is referred to as a clutch bag. You'll need to physically clutch it in your hand to carry it. The clutch bag is good for holding money, credit cards, and some makeup items. The clutch bag is primarily suitable for women.
There is also a fold over clutch. With this type of clutch, you can have a handle. However, it is usually be folded or tucked away.
[amazon_link asins='B074D9H1Q2,B074R981CZ' template='CopyOf-ProductGrid' store='stealthestylewp-20′ marketplace='US' link_id='668414b1-d301-11e8-9fde-9b35ddcd3a20′]
Messenger Bags
You can also buy and carry a messenger bag. They're often referred to as courier or satchel bags. There are many great high quality messenger bags and they're really great for both genders. These bags are capable of holding a lot of items. They might not be as big as backpacks, but they're definitely more stylish. If you need to carry books or a laptop, you'll definitely want to think about buying a messenger bag.
[amazon_link asins='B01EY13KTI,B075N7FL45′ template='CopyOf-ProductGrid' store='stealthestylewp-20′ marketplace='US' link_id='48945a46-d301-11e8-a49b-f5ac5d1790f6′]
Tote
Finally, there are many women who prefer an ordinary tote bag. These bags are pretty large and they'll almost always feature two handles. The top will normally be open. Totes will also feature two straps. Since these bags are pretty big, they're really capable of holding anything and everything. Whether you're heading to work or the beach, you'll definitely want to take advantage of the tote bag.