Disclosure: This post may contain affiliate links, meaning we get a commission if you decide to make a purchase through our links, at no cost to you. Please read our disclosure for more info.
Last Updated on August 27, 2017 by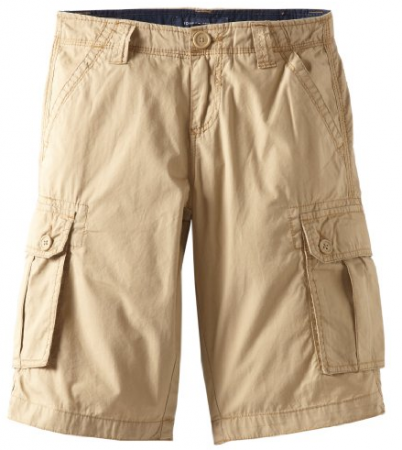 Shorts have a very interesting history when it comes to menswear. Before they became accepted in the popular culture, as clothing that grown up men could wear, it was believed that shorts were strictly children's clothing. They were also worn by soldiers in the Second World War, who were stationed in the tropics, to help them survive the heat and also ration cloth.
Slowly shorts became accepted as strictly a sport's wear and then, later on, trickled into mainstream fashion with men sporting it increasingly. There are a lot of debates as to whether full grown men should wear shorts.
[amazon_link asins='B017URQVIA,B00PI5F2BO' template='CopyOf-ProductGrid' store='stealthestylewp-20′ marketplace='US' link_id='efedee9f-8b58-11e7-a999-abd36d2ef63b']
Young men nowadays sport shorts everywhere, from a day out with family, to a shopping spree at the grocery store or when out on a casual date. Cargo shorts have now become a current trend in fashion with men's clothing ranges featuring cargo everywhere. Recent trends to be kept in mind while sporting a cargo short are…
The Short Shouldn't Be Too Short
Cargo shorts are not boxers. They come with many pockets and belts and the bulk will not look good if the length is too short. If they are too high above your knees, your legs will look very skinny, if you are thin. But, if you are on the bulky side, then your waist will look heavier. The added pockets and belts add volume.
Keep your shorts at least at knee-length or a little above or below the knee. This will enable the pockets and belts to add volume to your upper leg and will not look bulky. For those who are not comfortable in wearing cargo shorts, you can always opt in for cargo pants at Molecule as a good alternative.
[amazon_link asins='B06WP1YNQ7,B01JUKPNGG' template='CopyOf-ProductGrid' store='stealthestylewp-20′ marketplace='US' link_id='0e11b140-8b59-11e7-950a-4dd6cad9b6ea']
They Shouldn't Be Too Fitted
Cargo shorts, with their many pockets, zippers and belts, do not look good if they are tight or fitted. These should be baggy and comfortable for easy movement.
Colours In Which You Should Wear Them
When it comes to choosing a colour for your cargo shorts, you can choose from khaki, navy, white, off-white, tan and olive. These are the traditional colour palettes for men's shorts. If you are a man who loves sporting a rugged look, then you can also opt for military prints.
Pick The Material Carefully
If you want to wear your cargo shorts for some physical activities like hiking or rock climbing, choose lightweight materials like nylon and synthetic polyester. These materials are light and absorb sweat. Some of these shorts are also available in UV-protected material. If you want to wear for it just for the trend, you can try out some showrooms that keep cheap casual clothes. They look very fashionable but are inexpensive.
Remember these trends when you are out buying cargo shorts or when you take out your old pair from the cupboard. Team them with colourful tees with graffiti or polo t-shirts in stripes and single colours and get ready to draw some attention when you are out on the streets.
You can find Cargo Shorts for the best price on Amazon.