Disclosure: This post may contain affiliate links, meaning we get a commission if you decide to make a purchase through our links, at no cost to you. Please read our disclosure for more info.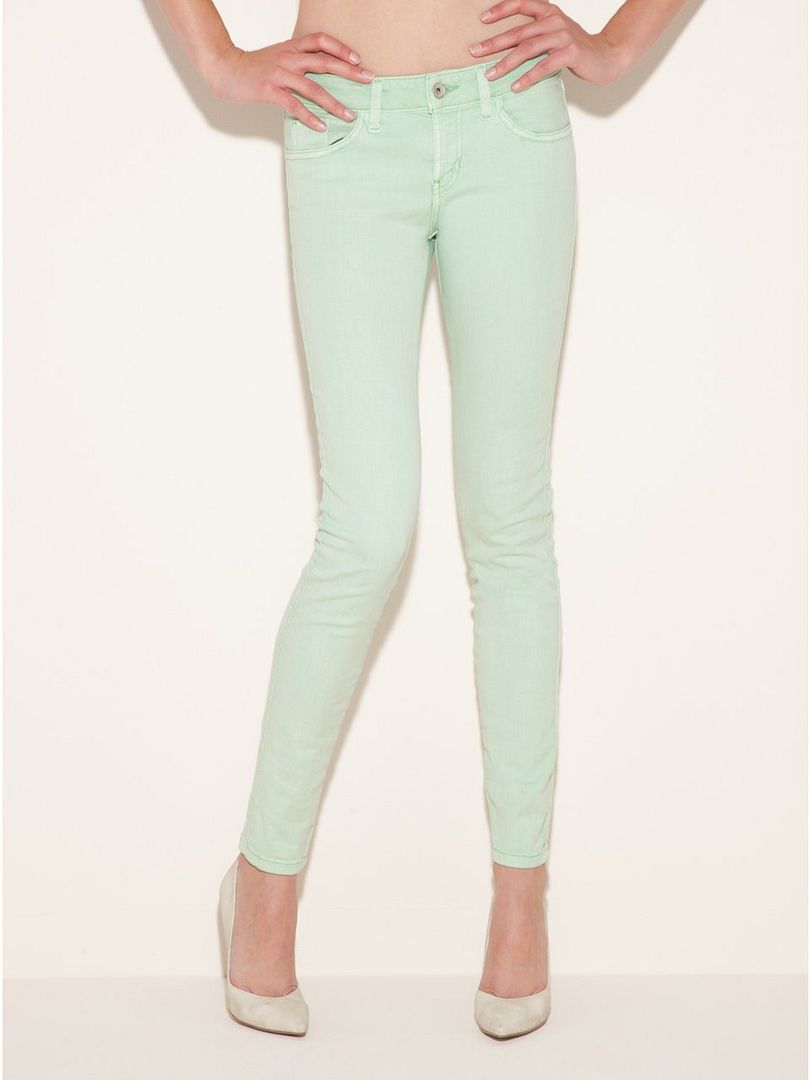 Pastel Jeans, A New Celebrity Fashion Trend
Summer is always a time when the fashion world whips out its brightest and most vivid colors. Whether at the beach, the mall, or a fancy restaurant, the latest trends on display usually favor warm and eye-catching tones. Greens, reds, oranges, and blues are particularly appealing, as women look to throw off the dark colors of winter and embrace a world awash in sun.
The trend towards colorful summer wardrobes is expected to be especially pronounced this year, as the fashion world looks to move past the conservatism, nostalgia, and austerity that categorized recent fall and winter runway shows. It's almost summertime, now, and people want clothing that can reflect their newfound optimism.
The celebrity world is certainly tuned in to these color trends. Specifically, a burgeoning trend seen on the streets of Hollywood in recent weeks has been one towards pastel jeans. While pastel jeans may not be as bright or vivid as some other summer colors, their introduction of soft blues, greens, and purples to the normally-dark lower body wardrobe can quickly make an overall outfit a far more colorful one. Celebrities such as Caroline Sieber, Kristin Cavallari, and Cameron Diaz are just a few who have been spotted wearing the jeans.
A throwback to 1980s-era casual wear, pastel jeans these days can be worn for business or pleasure, depending of course on the top with which they are matched. They can be a comfortable way to embrace spring while going shopping on the first warm weekend of the season, but they also can be matched with classier tops as to not clash with diamond engagement rings and other fine jewelry and accessories.
So, ultimately, it's quite hard to go wrong with this fashion trend. If you want to freshen your wardrobe for summer, pastel jeans bring a splash of color that provides that vibrancy you seek. Similarly, if you want to emulate the celebrity trends, wear stylish yet comfortable outfits, or make purchases versatile for many situations, pastel jeans are a great wardrobe addition to consider.
While it may seem like a shock after an unseasonably mild winter, the warm-weather season is almost upon us. Is your wardrobe ready? Now is a good time to make sure.
[compare q="pastel jeans" gtm="on" l="6″ ct="US" v="list" ft="fetchProducts" w="auto"][/compare]