Disclosure: This post may contain affiliate links, meaning we get a commission if you decide to make a purchase through our links, at no cost to you. Please read our disclosure for more info.
Last Updated on March 16, 2022 by Steal the Style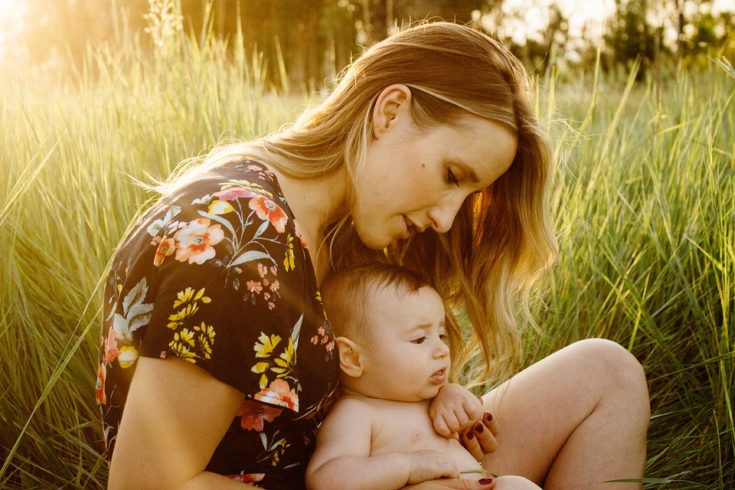 The post-partum life is filled with so many emotions. You just gave birth to a baby and you're elated to have a new member of the family. At the same time, your hormones are all over the place and your body is going through a whirlwind of changes.
During the many months of pregnancy, there are many women who admit to enjoying long, lengthy tresses. However, as the post-partum life settles in, their hair begins to shed and some lose a lot of hair. This can be a traumatic experience for many women. If this has been your experience, there are ways to work around this issue.
1. Know that it's normal.
Many women go through this stage with post-partum shedding. It's nothing to be ashamed of. It can leave you feeling out of sorts. That's understandable. Do your best to remind yourself that your hair doesn't define your beauty. There are ways to restore your hair and in the meantime, there are solutions to help you feel your best.
2. Try different conditioning treatments.
Conditioning treatments are wise because a lot of women experience dry and brittle hair as a result of hormonal pregnancies. You can purchase deep conditioning masks and creams from the drugstore. After you wash and condition your hair, apply a deep conditioning treatment to your hair.
Wear a plastic cap and sit under a hooded dryer or heated bonnet. If you don't have either of those tools, place a towel in the dryer for a few minutes so that it can get really hot. Once it's hot, you can easily wrap it around your hair and allow the heat to penetrate the hair shafts. Do this process on a continual basis to restore moisture back to your hair.
3. Use clip-in extensions.
Clip-in extensions are really amazing because they allow you to enhance your natural hair. It's easy to clip in the extensions and blend them in with your real hair. Plus, it'll feel like you're enjoying a semblance of your old look before the post-partum shedding. You can also purchase clip in hair extensions online.
4. Stay hydrated and consume lots of nutrients.
As a new mother, you're going to have a lot of sleepless nights with a newborn. This is one of the reasons why it's so important to do your best to maintain proper nutrition because you'll need the energy. Avoid the temptation to deeply binge on coffee and energy drinks.
Instead, drink lots of water and eat a variety of healthy fruits and vegetables. Drink herbal teas and take supplements that promote a balanced endocrine system. Once you put the right nutrients in your body, you'll see a difference in your overall health and appearance.