Disclosure: This post may contain affiliate links, meaning we get a commission if you decide to make a purchase through our links, at no cost to you. Please read our disclosure for more info.
Last Updated on March 29, 2019 by
From taking on a business meeting to making a fashion statement, skirt suits have been making themselves a trend for any woman who is ready to suit up and show out her boss status. We have seen women's skirt suits appear in all shapes and sizes from iconic women in politics like Hilary Clinton to famous women in media and fashion like Audrey Hepburn.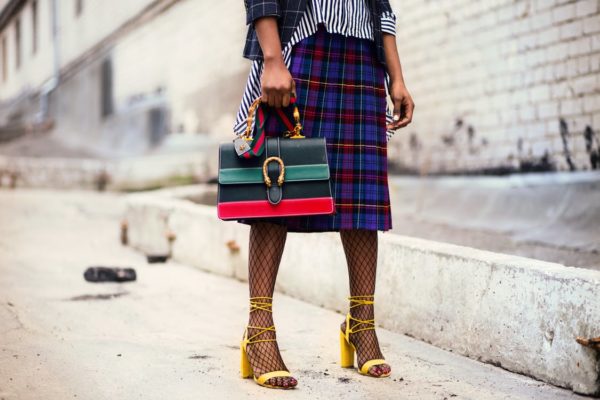 Be it long or short, preppy or edgy, patterned or solid, there are so many ways to rock a skirt suit in a way that is perfect for you and your personal style. With the right fit and the right attitude, there is no reason that you can't rock this classic style in your everyday life, whether you are dressing to impress at an interview or grabbing drinks with friends.
[amazon_link asins='B073WQHWLC,B01NH32H3W' template='CopyOf-ProductGrid' store='stealthestylewp-20′ marketplace='US' link_id='159f5a71-bed9-4c18-901e-d9b1d3810a8c']
A Quick History of Skirt Suits
Although the skirt suit gained popularity as the "it" girl's fashion status symbol by Coco Chanel in the 1950s, as they showed off fashionable tweed skirt suit sets that blended together both femininity and masculinity, and then with a resurgence as a working woman's power armor in the 1980s, this particular outfit had its start much further back.
In the early 20th century, the well known Suffragette Movement that took place in the UK, where skirt suits were the universal uniform of the suffragettes. Women would put on long floor length skirts and fitted jackets to march the streets protesting for their right to vote. It was hardly a fashion choice as much as it was a political statement.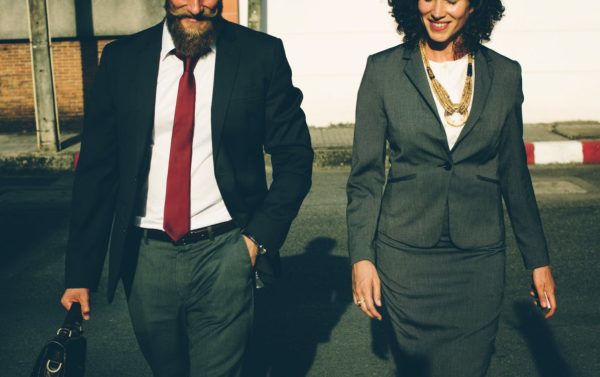 While a skirt suit set no longer is used as a way to protest, it has become a fashion staple in recent pop culture throughout the years. Take Cher Horowitz, the fashionable heroine of the 90s classic clueless for example. Her iconic yellow, plaid skirt suit has remained one of the most relevant examples of women's skirt suits even 24 years since the movie's release. Even more relevant are the current style icons sporting this style today from royals like Kate Middleton to pop figures like Janelle Monae.
With many brands and designers taking up the challenge of reimaging and recreating skirt suits, there's no better time for you to take advantage and get one into your closet if you haven't already.
Finding the Perfect Fit
Before you go about buying a skirt suit set, it's time to make sure that you know what is going to fit you best!
When contemplating your skirt suit purchase, it's essential to, first of all, analyze what you are buying it for. Maybe you are looking for a classic suit to accompany your work wardrobe or perhaps something a little fashion forward for work events or dinners. Depending on your need for it, this will determine what exactly you need to look for when you're out shopping.
If you are looking a skirt suit that is suitable for work functions, look for long skirt suits, anything that hits about 2 inches above the knee and lower is a length that is appropriate for the office. In terms of color, if you are involved in a more corporate work field, sticking to neutral colors is a great way to go. While brighter colors may be excellent for a more creative field (i.e., fashion, graphic design, etc.) if you are spending most days presenting facts and figures to clients, you don't want them to be distracted by the color of your suit but rather the information you are offering. Blue skirt suits in colors like navy, cobalt, or even a light blue are great colors to wear within a professional environment. Not only is it a great color in its professionalism, but it is also a color that symbolizes trust, loyalty, and confidence, perfect for sealing those business deals!
Looking for a more fashion-forward feel to your skirt suit? Not a problem, there are plenty of trendy options that will fit your personal style to a T staying appropriate for the workplace. Maybe you want to try out a monochromatic style, meaning that your suit will be all in one color. This is a favorite look on the fashion scene, and works well with neutrals, like beiges and creams. If you are looking for something timeless, then a white skirt suit is a perfect monochromatic look to take on. You can stay classic with the fit of the suit and keep it more form-fitting, or you can try a looser fit with the jacket and pair it with an A-line skirt and a pair of simple nude heels for a play on masculine and feminine features in your look.
But what about skirt suits for those of us who have more curves? Well luckily for you, skirt suit sets are actually perfect for our curvy professional women. They not only serve as a classic office look, but they also function to accentuate your curves with form-fitting pencil skirts and fashionable jackets that nip in at your waist. With so many options in plus size skirt suits being featured inaccessible stores like Nordstrom, Neiman Marcus, and Lord and Taylor, you will be able to show off your curves in a professional fashion.
Choosing The Right Fabric
Finally, when you are choosing a skirt suit, it is essential to look at the fabric of the suit. While a particular style may look incredibly impressive, the material may not be breathable, meaning it has excellent airflow through the garment to keep you fresh, and it may be itchy as well. These are both negative points for a suit that you could be wearing during a nine to five workday.
Instead of choosing suits based solely on looks, also take the time to look at the tag and check the fabric of the suit as well. Gravitate towards suits made out of wool fabrics as wool is incredibly breathable and can be worn during hot days or chilly nights. It also has easier upkeep as it is not prone to creases or wrinkling and is very soft and comfortable. All in all, an excellent fabric for year-round suits.
Cotton is also a great fabric to look for when buying a suit. Although it tends to crease easily, unlike wool, it is perfect for the summer and spring months and will be a breathable fabric when you are making your morning commute in the city.
When looking for your perfect skirt suit, consider these tips and keep in mind that finding a perfect one is an investment into your professional wardrobe!