Disclosure: This post may contain affiliate links, meaning we get a commission if you decide to make a purchase through our links, at no cost to you. Please read our disclosure for more info.
Last Updated on April 21, 2018 by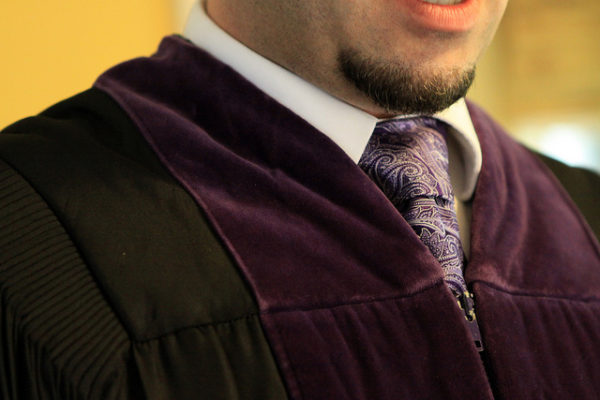 After all those years of hardship and sleepless nights, the end of your university education is finally coming to completion. This also means you're in for a bunch of end-of-the-year parties, including the grand graduation ceremony. Ladies are usually the ones bombarded with an abundance of dresses, makeup and beauty paraphernalia, but guys don't have it easy with their outfit picks either.
The men's formal wear can make you blend in the crowd of similar apparels, unless you follow our handy tips on how to put together an impressive, but appropriate, ensemble.
Classic suits
Since the pinnacle of your academic life is in question, it's important to dress up accordingly to honour this event. What better way to do this than with a classic suit. The crucial thing you need to ensure is that your suit is masterfully tailored, or else you risk looking like you borrowed the clothes from your dad. The best thing about this purchase is that you'll be able to use it for your future job interviews and similar formal occasions.
Regular or skinny
The two most common suit options are a regular suit and a trendy, slim fit. The standard variants are much easier to find in stores, but their size and shape may not be a match for you. Luckily, you can always hop online and find some men's custom tailored suits that are more flattering for your frame. In general, regular models are more suited for the guys with fuller or stout figure.
Suits with a skinny cut are a rising trend that has infiltrated into the Asian countries due to their people's predominantly lean physique, but the Europeans seem to be taken by it as well. British designers are incorporating this cut into their new collections, which is great news for the fashionistas of the academic world. This type of suit invariably provides a modern, sleek silhouette lean guys can pull off splendidly.
Lastly, suit colour shouldn't be overly conspicuous as you want to have it as an investment all-around suit for business meetings.
Colours and accents
While it's a tad too much to use the entire suit to showcase the university colours, other accent pieces and accessories can accomplish this in a more discreet, subtle manner. You don't have to be limited to the ordinary scarves, as a proper choice of shirt, tie or cufflinks will allow you to spice up the outfit with a pop of colour.
While ordinary models are perfectly acceptable, you may want to try out the slim shirt cut that inevitably came with the popularity of slim suits. Don't let your experimenting stop there. Go bold when picking out the hue of your shirt, just make sure it matches the school's shades or the uni's main colour.
Tie is a big-deal accessory in the academic circles. Still, this doesn't mean you can't be a little playful when picking out one for your graduation ceremony. Cotton or silk variants may sound like they're too expensive for a struggling student, but you can actually find some great pieces at a reasonable price.
Now, if you add a few extra dollars to the budget, you should don a sophisticated wool tie. When colours are concerned, choosing a rarely used school colour can set you apart. On the other hand, if you want to include a subtle accent piece, pick one of those thin tie models.
Waistcoats are one of the ensemble elements you can easily find in a wide array of colours. If this is your accent piece of choice, you won't have troubles finding the one that's to your liking. The only thing you should pay attention to is how you combine the fit of your suit, shirt and waistcoat.
Finally, cufflinks are an unavoidable style ingredient that goes naturally with the suit. The cufflinks also provide a medium for stealth inclusion of quirky designs into your graduation outfit, like symbol that represent your major or the university's coat of arms.
An important occasion like graduation ceremony is a great cause to treat yourself with a custom-made suit. The rich market offer makes it possible to find a desired color and appropriate accessories with ease.
Image Source: Flickr