Disclosure: This post may contain affiliate links, meaning we get a commission if you decide to make a purchase through our links, at no cost to you. Please read our disclosure for more info.
Last Updated on September 9, 2017 by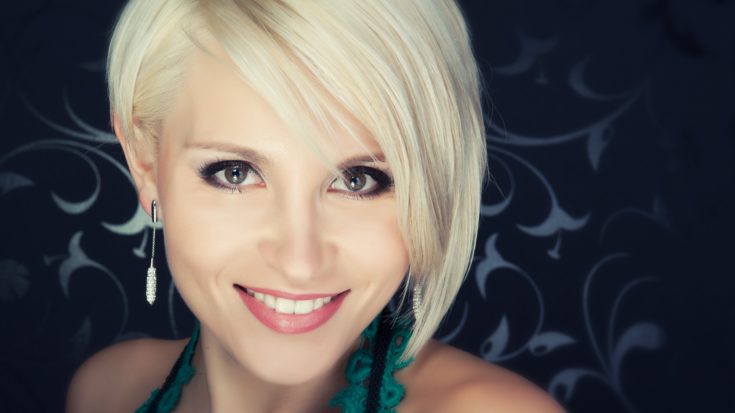 Getting styled for a photo shoot is so much fun. If you're a natural in front of the camera, it's so exciting to see what the final results will look like! To make sure you have the best photo shoot possible, there are a few things you'll want to use or pay attention to. As long as you keep these tips in mind, you'll be able to put your best foot forward and have a stunning glamour photo shoot.
1. Proper Nutrition
Flawless skin and a beautiful body start from inside and radiate out. If you're putting junk into your body, it will eventually reflect on your face. About two weeks before your photo shoot, do your best to avoid dairy products. Many people complain of hormonal breakouts due to their intake of dairy. Drink lots of water. If you don't like the taste, add a lemon or lime slice to enhance the flavor. Lemon is also great for detoxifying. Eat lots of fruits and vegetables to give your body the best fuel.
2. Rest
Do your best to get at least seven hours of sleep each night. The best sleep comes before 11 pm. When your body gets the adequate rest it needs, you're able to operate and function better. You'll be more alert and present for the day. So, don't skimp on getting quality rest. Make it habit. Your mind and body will thank you long after the photo shoot is over.
3. Hair & Makeup
It's always nice to hire a makeup artist to help you with your look the day of the photo shoot. It's convenient to have the makeup artist at the shoot because the lights get bright and the camera flashes can be harsh. The right makeup artist will make sure your skin stays dewy, oil-free and camera-ready. Get your hair done before the shoot as well. You want to make sure it's flowing, clean and luscious as possible. Plan what you'd like to do ahead of time, so there's no deciding the day of.
4. Wardrobe
Your wardrobe is always an important part of getting glammed up. Take time out to decide what looks you'd like to portray in the photo shoot. If the shoot has a specific theme, get items that perfectly portray it. It's almost important to be as polished as possible. If you want to make sure everything is tucked away and sitting up, get the right undergarments. A supportive bra is essential. A waist trainer, such as those from Her Daily Deal, helps you look svelter. Safety pins and bra tape are always helpful when garments aren't cooperating. Be prepared for anything. It's best to avoid a wardrobe malfunction when possible.
As long as these four components are set up, you'll be able to enjoy the shoot without shame or guilt. When you do your part and prepare in advance, a successful shoot will occur. Then, you'll be able to have the finished product to look back on for years to come.