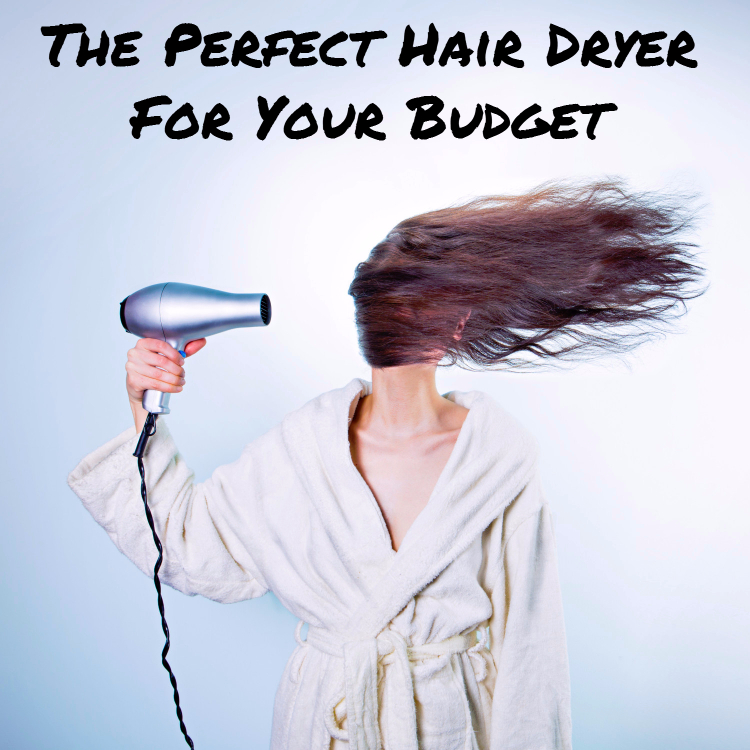 Do you really have to spend the big bucks in order to get a state-of-the-art hair dryer? The most expensive dryers like the T3 and Supersolano come equipped with all the bells and whistles generally not found in more affordable brands but that doesn't mean that you can't find a quality dryer without breaking the bank. Let's take a look at some of the best hair dryers for every budget according to shophairdryers.com.
Low Class Hair Dryers
On a tight budget but need a quality dryer that won't leave your hair a hot, frizzy mess? Conair manufactures the super affordable Conair 1875 which can be found in drug stores nationwide.
Despite it's super accessible price it offers 1875 watts of power which is more than adequate to style thick and long hair. It also offers ceramic and tourmaline technology generally found in more expensive brands for a smooth blowout and silky locks.
Middle Class Hair Dryers
If you're looking for a blow dryer that is priced in the mid-range spectrum take a look at the Babyliss lineup of dryers including the Babyliss Ceramix Xtreme.

This brand is known for producing salon quality appliances that are a big step up from drug store brands but not quite as pricey as the T3 or Supersolano. Babyliss hair dryers are known to pack a lot of power and the Ceramix Xtreme doesn't disappoint with 2000 watts; more than enough power to straighten even the curliest and frizziest of hair to silky strands.
High Class Hair Dryers
If money is no object you may want to try out one of the T3 hair dryers such as the T3 Featherweight Luxe 2i.
This dryer won two "Best Of" awards from Allure magazine and has been proven to actually leave hair healthier when compared to air drying. T3's exclusive SoftAire technology works to heat the hair shaft evenly while tourmaline technology smooths the cuticle for shiny, frizz free looks. The only con is the hefty price tag but if you can afford it, the T3 hair dryer is one of the top rated dryers on the market.
You can find T3 Hair Dryers for the best price on Amazon.
In conclusion, you don't need to spend a fortune in order to get beautiful hair. It's more important to pick the right hair dryer depending on your hair type and needs. If you plan on straightening long and thick hair we recommend choosing a dryer with at least 1800 watts. Curly haired ladies and gents will definitely want a dryer with a diffuser in order to prevent the frizzies and flyaways. Selecting the right dryer will ensure plenty of good hair days.