Disclosure: This post may contain affiliate links, meaning we get a commission if you decide to make a purchase through our links, at no cost to you. Please read our disclosure for more info.
Last Updated on March 28, 2017 by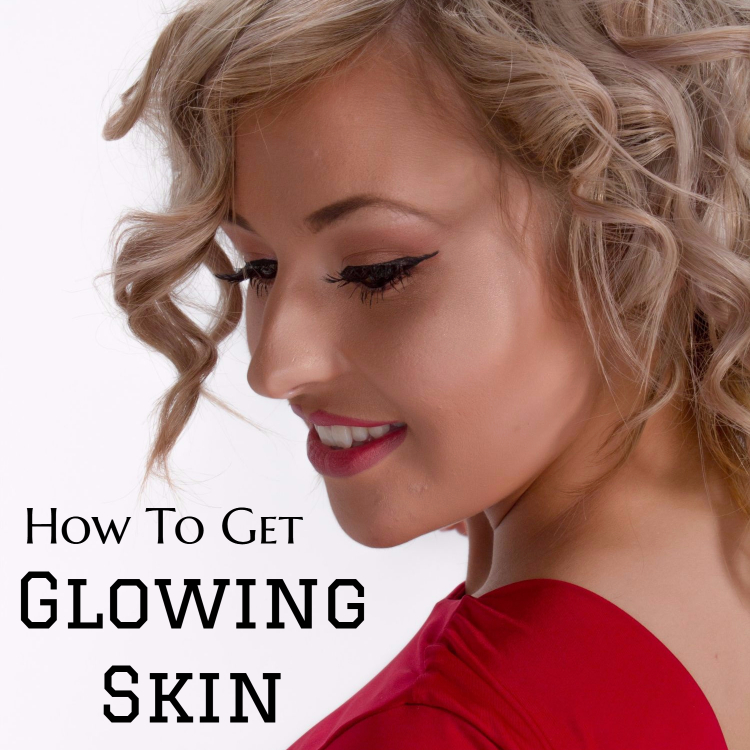 You've probably caught yourself admiring someone whose skin appeared to have that gorgeous inner glow and wondered how she (or he!) managed it.  If you're not especially happy with your skin's appearance and want to achieve that lovely natural glow, look no further!  Here are some great ways to increase your skin's health and let it shine from the inside out.
It's hard for your skin to be at its optimal health if it's not cleaned properly.  One of the best ways to clean your skin is with a steam shower.  You can find treatments at your local spa, but you can easily purchase a steam shower attachment for at home too, and experience the benefits on a regular basis.  Make sure your water temperature is warm enough to open pores and allow the steam to penetrate deep enough to remove debris and help alleviate any blemishes you might harbor.  Steam showering will help to remove excess oil and moisturize your skin without leaving a film like some lotions will do.  It's also a great way to relax; stress can be one of the biggest causes of skin problems!
While in the shower, give your skin a boost all over with a homemade sugar scrub.  This is a natural way to remove any excess dirt or debris and you can use products that you've already got stocked in your kitchen!  Try a combination of essential oils or even a scrub made with sugar and cinnamon with a touch of vanilla for a scrub that smells absolutely delicious and is as effective as anything you could buy.
Homemade Sugar Scrub Recipe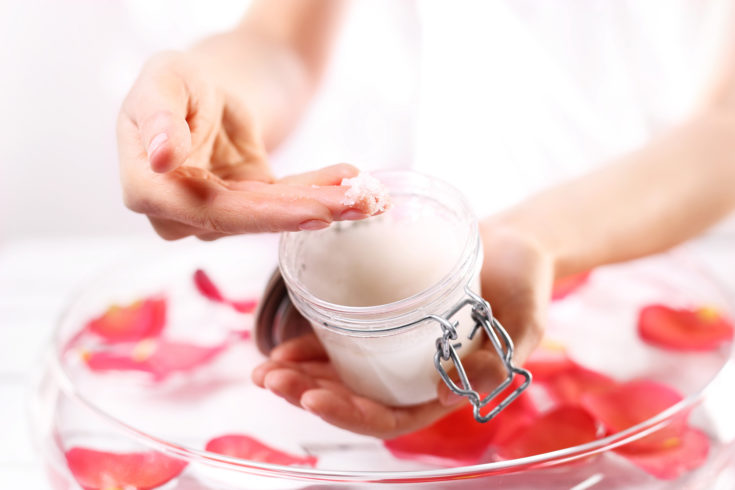 Sugar Scrub Ingredients
One Cup Sugar
Lavender Oil
Coconut Oil
Sugar Scrub Directions
Blend one cup of sugar with a few drops of lavender oil and just enough coconut oil to make the sugar stick together.  

Keep the scrub stored in a glass jar out of direct sunlight and use every time you shower.  

The coconut oil will moisturize, the sugar will help to exfoliate, and the lavender will not only smell great; lavender is a wonderful way to reduce signs of irritation and helps skin to heal.
[amazon_link asins='B0009RSP38,B00DS842HS' template='CopyOf-ProductGrid' store='stealthestylewp-20′ marketplace='US' link_id='df8cd95c-13fe-11e7-a0be-51b7191ca9d4′]
Once you've finished with your steam shower, you may want to briefly rinse in cooler water to help close pores; if you just can't bring yourself to do that, simply pat your face with a cool cloth and this will do the trick.  Always pat your face dry; rubbing can irritate and cause redness or blotches.  Even though you've already used the steam from your shower and the coconut oil to help moisturize, always use a light and natural moisturizer; a small amount of oil that you enjoy will work perfectly.  (Try jojoba, coconut, sweet almond or avocado.)  Apply a small amount with your fingertips and massage into all areas of your face using circular motions.
If you wear make-up, a good rule to thumb to keep your skin looking healthy is to always take it off at night once you're home.  Don't ever go to bed with a full face of make-up!  These products often include harsh chemicals in their ingredients list and you don't want to wear them any longer than you have to.  It also helps your pores to stay clean and debris free, and gives your skin a chance to breathe.  You may even want to run a humidifier at night to help your skin stay moisturized and prevent it from drying out.
[amazon_link asins='B018CLNEOM,B01N5D45YS' template='CopyOf-ProductGrid' store='stealthestylewp-20′ marketplace='US' link_id='cae474fa-13fe-11e7-8b02-c5fd662a7ca3′]
Other ways to help keep your skin looking fresh and clean may not even seem related to skin care, but they're crucial to maintaining a youthful glow.  The food you eat can make a very big difference in your skin's overall well being.  Stick to a diet high in veggies and fruit and avoid as many processed foods as you can.  You'll also want to ensure that you drink enough water on a daily basis.  No amount of moisturizer will make up for not getting enough water throughout your day!  Don't fall for the hype of energy drinks or vitamin water; these aren't what your body needs to stay hydrated and will only give you more sugar than you would otherwise ingest.  
[amazon_link asins='B00KCJQZVW,B0089IWQFC' template='CopyOf-ProductGrid' store='stealthestylewp-20′ marketplace='US' link_id='f8fa65fb-13fe-11e7-978e-f914f6a89aa7′]
Maintain a regular exercise routine and you'll give your skin the chance to absorb more nutrients and oxygen with the increased blood flow your body will generate.  Even a daily walk can help get your heart rate up!  On the opposite end of the spectrum, get enough sleep!   Getting your 8 hours per night will go miles towards making you both look and feel better, and your skin is just one of the many beneficiaries.