Disclosure: This post may contain affiliate links, meaning we get a commission if you decide to make a purchase through our links, at no cost to you. Please read our disclosure for more info.
Last Updated on February 22, 2019 by
Headaches are a common problem in modern society. Headaches are brought on by a number of things. Allergies, stress, lack of sleep, and fatigue are just a few headache inducers. People have grown to believe that headaches are an unavoidable part of life and that taking an over-the counter-pill is what you do to treat them. But, do they have to be?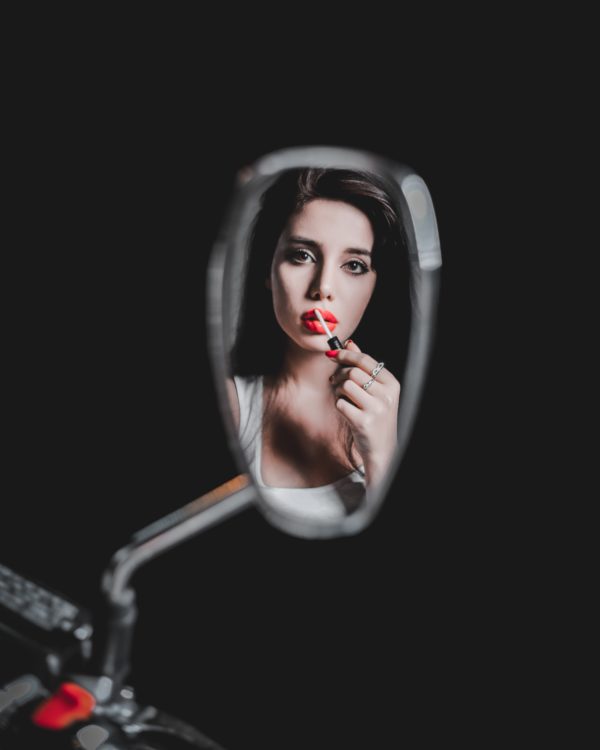 Photo by Ali Marel on Unsplash
Painkillers that you can buy without a prescription are effective to help with some headaches, but they are not good for the rest of your body. The innocent looking tablet that you pop into your mouth several times a day to rid yourself of pain in the head is often damaging the lining of your stomach, your liver, and kidneys.
Essential Oils – natural pain relief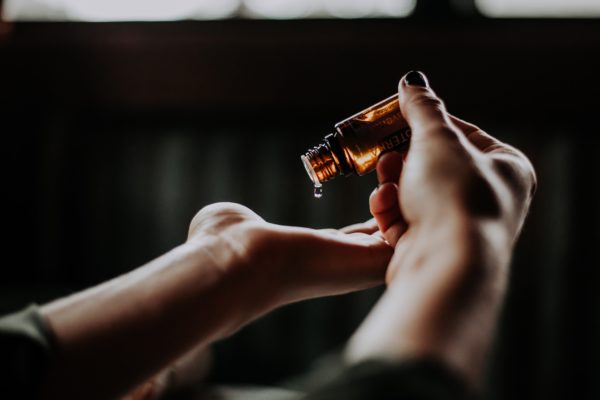 Photo by Christin Hume on Unsplash
Essential oils are all natural products which are pressed and processed from plants. When essential oils are put into a diffuser, they are released with a vapor into the room. While you are smelling the essential oils, they enter your body through the thin sinus membranes and begin to work instantly. Some people rub the essential oils into their skin. This has the same effect. However, essential oils are very strong. You can place a drop on your skin and watch the area for a reaction. If your skin does not become red or uncomfortable, you are able to apply that particular oil topically. If it is too strong for you and causes a reaction, mix the oil with a carrier oil like coconut oil. It is important that you use the purest quality oils.   
Essential Oils for headaches
Chamomile is often added to tea and consumed just before retiring for the night. It helps you relax and fall asleep. However, chamomile is not just a sleep aid. It reduces the effects of stress that you are experiencing. It relaxes the muscles and reduces tension. This is perfect for the victim of stress-headaches.
Put 1-2 drops of essential oil in a cup of hot tea for relaxation. You can place the essential oil on your skin and rub it in. It will not feel oily. As an added bonus, place a drop of Chamomile oil into body lotion while in your hand. Rub the lotion on your feet and to allow the oil to work while you sleep.
Rosemary oil has been used as a pain reliever for hundreds of years. It is an anti-inflammatory with analgesic properties. Rosemary also improves circulation. This makes it exceptional for migraines.
It is recommended that you use a diffuser to get the best results from Rosemary oil for headaches. However, you can apply it topically. Mix equal parts of Rosemary Oil, Coconut Oil, and Lavender Oil. Rub it on the back of the neck, temples, and forehead. Your headache will ease and you will smell wonderful.
Like Chamomile, Lavender Oil is well known for relaxing the body. Lavender is in baby products to help infants sleep better. It comes in body lotions and other products, but not in large enough quantities to prevent a migraine that is trying to crash down on you.
Most people do not need a carrier oil to rub Lavender into the skin. At the first sign of a headache, rub Lavender on your wrists and neck.
Hands down, Peppermint Oil has to the be most versatile oil there is. Peppermint eases migraines, sinus headache, nausea, and cough and dozens of other things.
Place 2 drops of peppermint oil in a cup of water and drink. Apply 2-3 drops to the temples, forehead, and back of the neck. Use it in a diffuser.
If your headache is caused by a cold, flu, or respiratory issue, use Eucalyptus Oil. It reduces swelling in the sinus and opens nasal passages. Eucalyptus oil is also a cough suppressant.
Eucalyptus oil is very strong. It is recommended that you mix equal parts of eucalyptus oils with a carrier oil like coconut oil. Then, rub the oils onto the chest, top of the nose, and temples. For a sweeter smell, add 2 drops of sweet orange or lemon oil.
There are many reasons for headaches. There are just as many treatments. Using essential oils is a safe and effective way to stop your headache in its tracks. Keep a bottle in your desk at work for a fast headache remover. You will never go back to popping over-the-counter pills again.