Disclosure: This post may contain affiliate links, meaning we get a commission if you decide to make a purchase through our links, at no cost to you. Please read our disclosure for more info.
Last Updated on July 22, 2020 by
When you are having problems with your facial or body skin, it is essential to seek treatment from dermatology specialists. There are different types of dermatological treatments available to reduce wrinkles, eliminate acne or prevent dryness.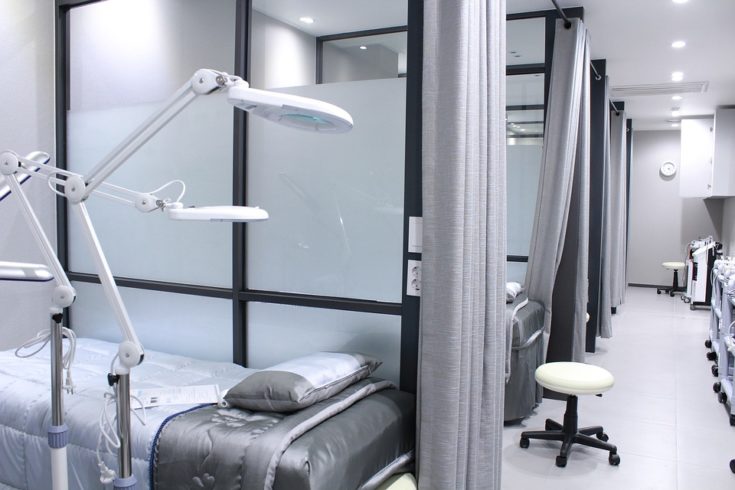 While visiting a dermatologist, you can request a full-body treatment, or you might prefer only having a treatment on your face. While women are the main clients at dermatology clinics, more men are also visiting dermatologists to have skincare treatments. Occasionally, groups of individuals also enjoy having an assortment of dermatology treatments at the same time.
Hair Removal At a Dermatology Clinic
If you have excess hair on your body or face, then a dermatologist can remove it with a fast waxing procedure. The legs, armpits or upper facial lip are some of the places where women want to have excess hair removed with waxes rather than shaving. With waxing, the hairs are removed at the root so that it takes longer for the hair to grow back. Frequent waxing in the same location can also reduce overall hair growth in that area. In most cases, warm wax is applied to the skin before a strip of fabric is placed on top. After the wax dries, the dermatologist rips away the fabric strip, removing the hair from that region.
Some dermatologists also offer laser hair removal which is a more permanent hair removal method compared to waxing. 
Injections of Cosmetic Fillers In Your Face
When you have fine lines, deep folds or ugly wrinkles on your face, a dermatologist can inject cosmetic fillers to make you look younger. Several companies manufacture cosmetic fillers that are suitable for different regions of the face, including between the eyes or next to the corners of the mouth. Some varieties of cosmetic fillers will remain underneath your skin for several weeks or months, creating a more youthful appearance.
Cleansing or Moisturizing Treatments For Your Facial and Body Skin
If you have pimples or blackheads, then specialized cleansing of your oily skin can remove the excess sebum and skin cells that are clogging your pores. For the best results from professional skin cleansing, it is important to schedule routine treatments. Alternatively, you might have a problem with extremely dry skin, but a dermatologist can apply moisturizers to your skin to eliminate patchy facial cheeks. A dermatologist can also provide high-quality professional soaps, toners and moisturizing creams for you to take home and use on a daily basis.