Disclosure: This post may contain affiliate links, meaning we get a commission if you decide to make a purchase through our links, at no cost to you. Please read our disclosure for more info.
Last Updated on July 19, 2017 by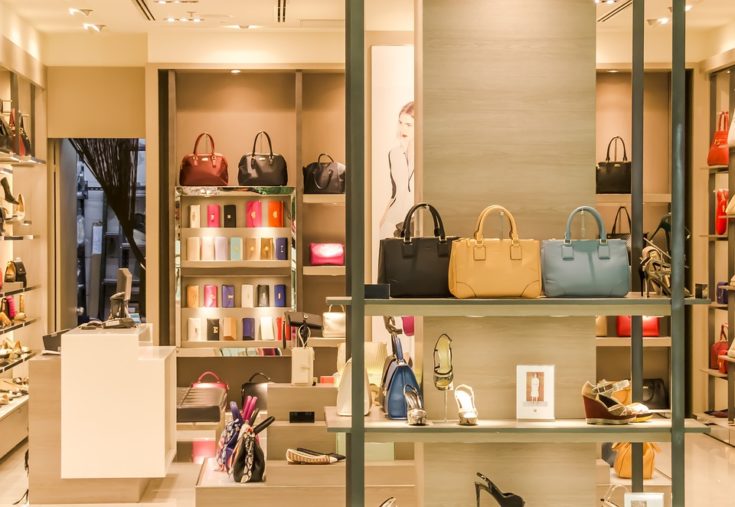 If you are someone who likes to live a sustainable life, but you look at your closet and wonder how any of your clothes can possibly be eco-friendly, then you're not alone. So many people wonder how they can be more sustainable when it comes to the clothes on their body. This is especially true if you're someone who normally goes for leather, fur, or any other kind of material that doesn't exactly have the best animal rights record. That's why we've created the below article for you. We want to give you all you need to know about how you can have an eco-friendly wardrobe, help protect the world against climate change, and live in a fair way with the rest of the animals in the world.
6 Tips Make Your Wardrobe Eco-Friendly
Be Sure to Wash with Care
The first thing you should think about is how you wash your clothes. Be sure to only buy green laundry detergent that's not going to have as much of an impact on the environment and is going to be less harsh on your clothes. If you want to seriously save energy whenever you wash your clothes, make sure that you wash your clothes with cold water and don't use the dryer – rather, go for the line-dry. This might take a bit longer to get your clothes dry, but it's going to save an absolute ton of energy.
[amazon_link asins='B0018B15FE,B005KVGFRQ' template='CopyOf-ProductGrid' store='stealthestylewp-20′ marketplace='US' link_id='c541e990-6cb9-11e7-a983-990c90bf3188′]
Discard Responsibility
If you are going to be getting rid of some of the clothes in your closet, then you might be thinking about tossing them in the trash. However, that's not the best way to go about things if you want to really help the environment. So many clothes end up landfills every year, so it's best that you either donate your clothes to some organization or people in need or organize a swap with your friends. You can even sell them through online sites like eBay!
Buy Vintage
Buying secondhand is one of the best ways that you can reduce your carbon footprint. This is going to make sure that you're not buying new clothes and forcing more nasty stuff into the atmosphere. You are going to be able to take someone else's clothes and make them into your own. You can ride over to your local vintage store on the Electric Rider!
When in Doubt, Go For DIY
Of course, if you want to seriously have an eco-friendly wardrobe, then DIY is the way to go. Going for DIY clothing items is going to help you from spending way too much money at the store and will ensure that you're living an eco-friendly life. For example, if you have an old denim jacket laying around, but have been thinking about getting a new denim jacket that has lots of holes and rips in them, you can easily DIY that! Just look up a tutorial online and you can make a brand-new denim jacket of your dreams from the old one in your closet!
Bag It
If you are going to be shopping for some new clothes at the end of the day, then there are ways to be eco-friendly when you do this. You can bring along a bio-degradable bag with you or one that you can re-use. When you do this, you're not going to have to stuff those clothes into those plastic bags that the store gives you. Most of these bags end up back into landfills, where they can't degrade!
[amazon_link asins='B00JVHAGS4,B014955KB0′ template='CopyOf-ProductGrid' store='stealthestylewp-20′ marketplace='US' link_id='087484d5-6cba-11e7-9ef0-238f92c0aa85′]
Buy Local
Of course, one of the best ways that you're going to be able to be eco-friendly when it comes to your wardrobe is buying local. When you buy local, these clothes are going to be made with so much more care and responsibility towards the environment than the big corporations could give you.
And there you have it! When you want to live an eco-friendly life and have sustainable clothing, these are the tips that you've got to follow.