Disclosure: This post may contain affiliate links, meaning we get a commission if you decide to make a purchase through our links, at no cost to you. Please read our disclosure for more info.
Last Updated on May 14, 2022 by Steal the Style
Olivia Wilde has enjoyed a meteoric rise to stardom, first coming to our attention in US TV shows The O.C. and House and moving on to appear in Hollywood hits such as TRON, Cowboys & Aliens and The Change-Up.
Most of her success we can contribute to Olivia's indisputable acting talent, but her mesmerising looks and effortless style may have something to do with it as well. The 28-year-old American/Irish actress is well-blessed in the genes department, with her cat-like blue eyes and gorgeous cheekbones, and she also is known to be a natural beauty, having avoided mammoplasty surgery, nose jobs and all the other surgery that celebrity women often feel they must undergo to succeed in Tinseltown.
Despite her natural attributes, Olivia (and, no doubt, her makeup artist) also knows exactly what suits her in terms of hair and makeup. Speaking just after she was announced as the new face of Revlon, Olivia revealed some of her beauty secrets, so that we can steal her style. Here are a few of her top recommendations:
Sleep
Every celebrity woman will offer the same tips for looking young, fresh and beautiful – get plenty of sleep. Olivia is no different, saying:
"Sleep is like a beauty product,"

"If I could buy it in a bottle, I would."
Eye Drops
To keep eyes looking bright and feeling their best, Olivia recommends cooling eye drops. Just a drop in each eye will banish tired-looking peepers and keep you looking bright-eyed even after a long, hard day.
Dermatologist-Recommended Skincare
Olivia has admitted to buying relatively cheap skincare products, saying that you don't have to spend a fortune to get good quality products. It's all about looking for those that are recommended by dermatologists, according to the actress, as well as choosing cleansers and moisturisers which are gentle and simple.
Eyeliner
To set off her piercing blue feline eyes, Olivia absolutely loves to use eyeliner. Well-applied and sparingly used eyeliner can add definition and night-time glamour to eyes, as Olivia says:"All I need is to put some sort of definition on my eyes and it makes it appropriate for night.".
With simple tips like these there is no wonder Olivia Wilde looks so good.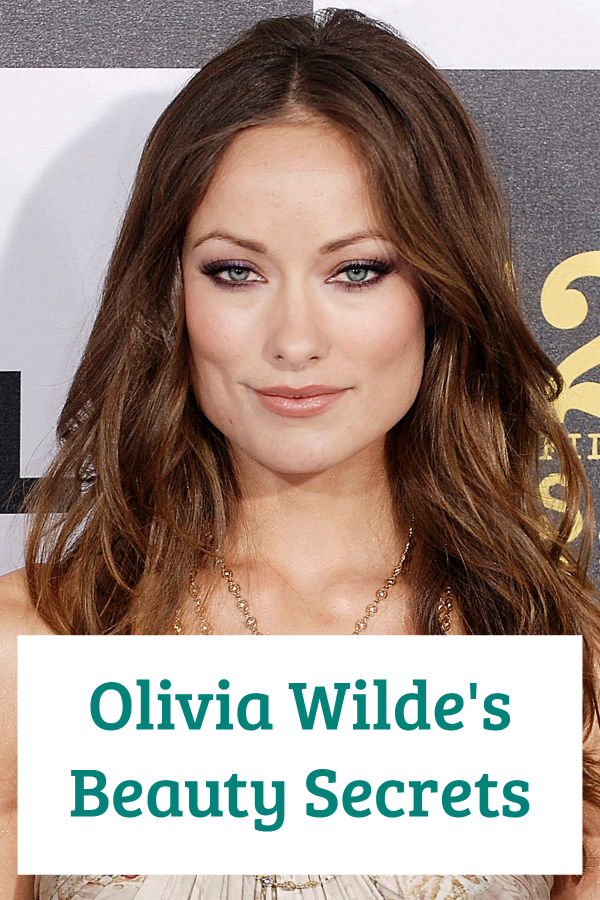 Image Credit: Cristiano Del Riccio [CC BY 2.0], via Wikimedia Commons