Disclosure: This post may contain affiliate links, meaning we get a commission if you decide to make a purchase through our links, at no cost to you. Please read our disclosure for more info.
Last Updated on June 18, 2022 by Steal the Style
Don't hold your breath for the LiLo line of jewelry featuring replicas of the piece that the wayward starlet got arrested for stealing, or jailbird-inspired designs (maybe she and Amanda Bynes could design a jewelry line together?). Instead, take a peek at some of the celebrity-branded jewelry lines that could bring a little bling to your life right now. Here are just a few that might interest you.
Angelina Jolie with Robert Procop: Style of Jolie.

This fashionable pairing was first announced last year at an event in Beverly Hills (where the prominent jewelry designer is based). But the major unveil of the prestigious line occurred in the South of France (at the Grand Hotel at Cap Ferret, near Nice) with a viewing that ran for about a month (July to August). The pieces in the line are exquisite and expensive (what else would you expect from the man who collaborated with Brad Pitt to create Jolie's million-dollar engagement ring?), featuring precious gemstones like emeralds and rubies. But while the line may be exclusive, you can't fault the actress for catering to the wealthy elite when you consider that all proceeds from sales will go to her foundation, Education Partnership for Children of Conflict.
Heidi Klum: Wildlife for QVC.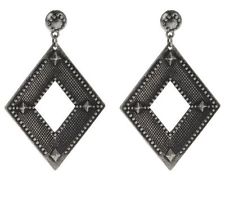 Plenty of celebs have been creating lines for QVC lately (Mariah Carey, the newly-svelte Jennifer Hudson, etc.), but Heidi Klum brings her considerable fashion cred not to a line of clothing, but rather to the arena of accessories. With a name like "Wildlife" you might expect to see tribal motifs and animal-print patterns, but this jewelry line seems to have more to do with the wild attitude exhibited by urban animals. The result is a rather eclectic collection of chunky designs, hammered metal, brightly-colored enamel, and offbeat shapes. In short, it's a little wild. But the prices are right for the average consumer (ranging from as low as $20 to just over $100).
Jessica Simpson: Diamonds are a Girl's Best Friend.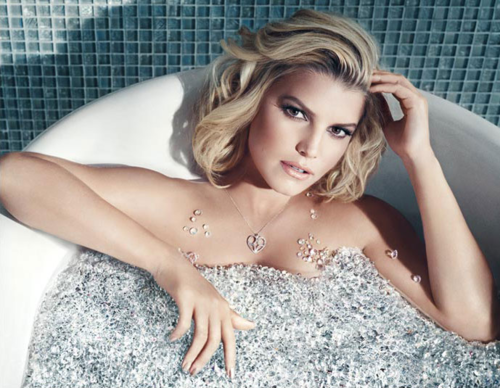 Jessica Simpson has dipped her hand in the design cookie jar before, what with her famously high-heeled collection of footwear. But inspired by the heirloom pieces that have been passed down within her own family, she decided to create a line of jewelry that others could cherish. Included are pieces like a white gold heart and diamond pendant, as well as rose gold and diamond butterfly pendants (which the star cites as her favorites). With prices ranging from about $100-1,000, not everyone will be able to afford these girly pieces, but the precious stones and metals will certainly hold their value better than less expensive collections of costume jewelry.
Kim Kardashian: Belle Noel.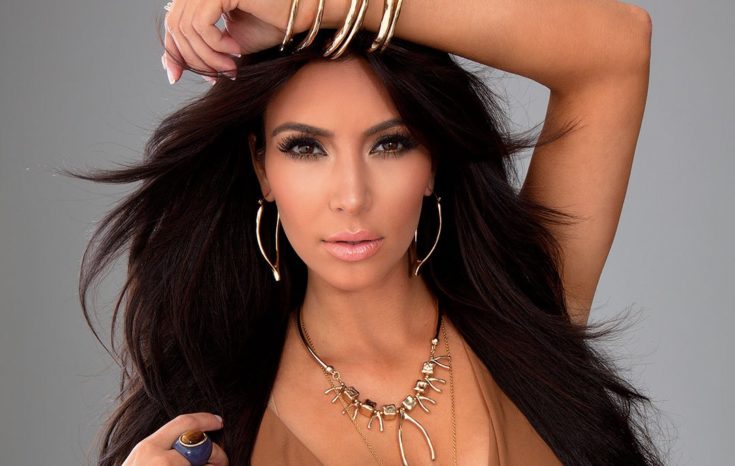 The Kardashian sisters are no strangers to design, having launched a jewelry line with Virgins, Saints & Angels a few years back and then recently teaming up with Sears to deliver a line of plus-sized clothing. So Kim's collaboration with high-end designer Pascal Mouawad seems like a logical progression. What is unclear is why designers keep teaming up with these no-talent reality stars. The collection (available at shopbop.com and other retailers) is unimaginative and for the most part, ugly. There are a couple of neat pieces, like the simple and chic wishbone necklace and the corset ring. But most of these designs look like something the gals from the movie Working Girl might have worn; loud, chunky, and not very attractive.
Cindy Crawford: One Kiss for JC Penney.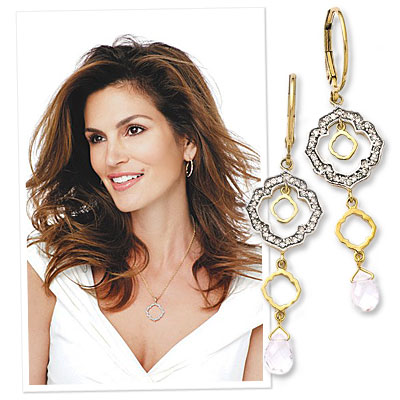 JCPenney has taken some major steps to revamp their image over the last few years with a new in-store look as well as overhauled advertising campaigns. And as part of their branding reboot, Cindy Crawford left the linens behind and launched her own line of jewelry under the JCP banner. Although the line was first released a couple years back, the designs are so delicate, feminine, and classic that they've managed to stand the test of time (hey, more than a season is a long time in the fashion world!). The Arabesque motifs and multi-gemstone pieces are not only pretty and unique, but they are also versatile enough to be worn with everyday ensembles or paired with fancier duds. This former fashion model may be a bit too gorgeous to pose as an "every woman", but she definitely has a style that speaks to a mass market more than, say, a gold or silver name necklace or flashy, fake cocktail rings.