Disclosure: This post may contain affiliate links, meaning we get a commission if you decide to make a purchase through our links, at no cost to you. Please read our disclosure for more info.
Last Updated on January 22, 2020 by
When you run a fashion business, you can't overlook the importance of appearing at trade shows.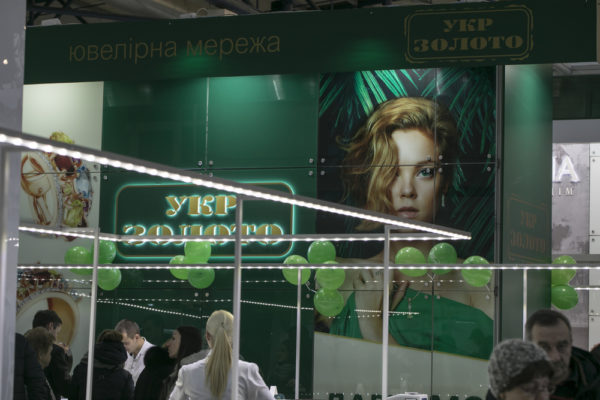 This is often the best way to grow your brand and attract new customers. But you can't do it without an impressive booth. When you obtain a trade show display booth, you know the results will need to be impressive.
Double-Decker Booth
The fashion business is extremely competitive and you need to be able to handle that competition. Having a custom display created puts you miles above anyone else in the industry. Consider making use of a unique double-decker booth.
This booth is perfect for trade show appearances because its second floor gives you space to conduct meetings with potential new clients immediately. The second floor of the booth is large enough to support private demos, so you can show potential clients the latest fashions before you even reveal them to the public. Failure to obtain one of these booths may be the difference between landing new clients and letting potential ones slip away.
If you are on the fence about whether a double-decker booth is right for your business, consider renting one for a single trade show. Once you see how easy and convenient it is to use, you may feel more confident about purchasing one.
Island Booth
You may instead find that an island booth is a better choice to represent your brand. it gives you an easy and stylish way to display new designs, allowing trade show attendees an early glimpse at the next hottest fashion trend. For a crowded fashion show, you will find that your island booth provides you with the workspace you need without taking up more than your fair share of the show's floor.
Graphics
Whether you have your own graphic designers, or you need the services of professionals, you can have a professional-looking both in no time. You only get a short amount of time to attract and keep the attention of fashion show attendees and having your booth include eye-catching graphics is one effective way to do that.
When you contact professionals about creating your trade show booth, you will want to receive personal attention from the company, from someone who will ascertain exactly what your brand needs in order to make a lasting impression. The company's creative team should be willing and able to collaborate on the signage and graphics you need to really make your business pop.
Consider Working with ExpoMarketing
If you want to have all of the above needs met, consider working with professionals at ExpoMarketing. Before you arrive at any trade show with your new booth, you will have the finished product unveiled to you. This allows you to see exactly what it will look like before potential customers or clients do. You will have the confidence of knowing that your booth will impress even the most skeptical of potential clients. By working together through the entire process, your brand will be properly represented. This means that you will have an edge over the competition because your booth will be one that is eye-catching and makes an impression that will carry you through to future trade shows.