Disclosure: This post may contain affiliate links, meaning we get a commission if you decide to make a purchase through our links, at no cost to you. Please read our disclosure for more info.
Last Updated on September 9, 2017 by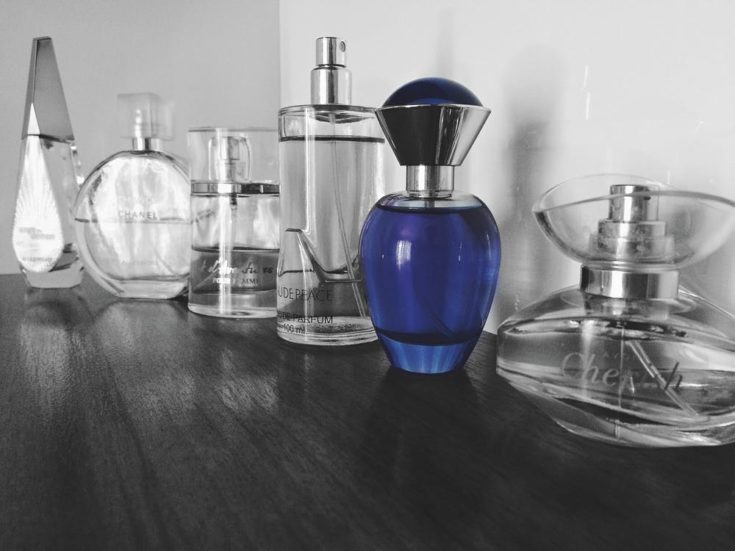 Devising a new perfume can involve many different elements of a marketing mix. Coming up with the scents themselves is a highly scientific process which, on the face of it, is some distance removed from the glamour which is often the public face which cosmetics and perfume companies of all sizes strive to present to an audience.
Out of the lab?
Coming up with ideas for new scents is usually the job of people who are well qualified in chemistry. These people understand how various smells interact with one another. They spend large amounts of time experimenting in laboratory conditions, with the ultimate aim of creating a 'juice' – the name given in the trade to the contents of a perfume bottle.
[amazon_link asins='B01DK0WMGG,B01ATB1ALW' template='CopyOf-ProductGrid' store='stealthestylewp-20′ marketplace='US' link_id='6547029d-95ae-11e7-b33f-2bdff30a23af']
"You have to be a bit naive and innocent, to try something which people tell you isn't possible, and maybe you will create the best fragrance of your life," said perfumer Aurelian Guichard, whose work on devising a new scent for Tommy Hilfiger was featured in a BBC documentary.
Pick and mix
Principally, a perfumer is a magpie. They will test many scents as they are released by their major rivals, and may incorporate some of the notes and themes they pick up as they do so in their own work.
As a result, the development process for a new scent may be extended over a long period as this comparative testing takes place. However, once a team is assigned to work on the development of a new product, they will invariably be given a deadline by which their work must be complete. So in essence, the juice which they create will simply be a snapshot, something which captures a particular moment in time, and the tastes and trends which prevailed at that time.
Hitting the jackpot
If they are lucky, they will create a scent which captures the imagination of a public sufficiently for it to enjoy a long life, and remain on sale and popular for many years. But such creations are the exception and not the rule, and most scents are therefore designed to be associated with a particular person, concept or idea whose time in the limelight will be short-lived.
That's why the job of a perfumer is ongoing. Once they have finished work on one project, they will then be assigned to another, a brief for which will probably have been worked on by the marketing department of the perfume or cosmetics house for whom they work. This brief is likely to be inspired by a particular contemporary trend, idea or personality; this explains why so much perfume sold these days is designed to be directly associated with a celebrity. These people have qualities which people aspire to, and which make them in some way desirable, and it is those qualities which the maker of the scent to which that person puts their name tries to encapsulate.
Perfection in a bottle
The fact that a scent is just a small element of what goes into making up a complex personality is why devising perfumes is so imprecise. The holy grail is to encapsulate the perceived qualities of that individual, and translate those into a scent. Many people might believe this is impossible, while others scoff at the concept of a person being represented by a scent – but for the perfume and cosmetics companies behind this multi-million pound industry, they are selling a dream that anyone who wears a scent endorsed by one of their favourite celebrities can at least imagine that it gives them something in common with that person – and makes them feel better about themselves in the process.
You can find Perfume for the best price on Amazon.