Disclosure: This post may contain affiliate links, meaning we get a commission if you decide to make a purchase through our links, at no cost to you. Please read our disclosure for more info.
Last Updated on April 23, 2019 by
Fashion and budget are two terms that may not always go together, but most of us do live in a practical world with practical expenses, and most of us aren't millionaire celebrities with thousands of dollars to spend on a single pair of shoes. The good news is that you do not have to spend so much money on fashion because it is perfectly possible to stay fashionable this season without exceeding a reasonable budget. Reasonable being the keyword, here are a few awesome and practical tips to stay in vogue, without going broke.
Look for Style Trends that Don't Cost a Fortune
Every year, it's something new that becomes the season's popular trend, but the key point to remember is that there is always more than just one trend. Sure, some will be more popular than others, but you will always have more options than just the most popular ones.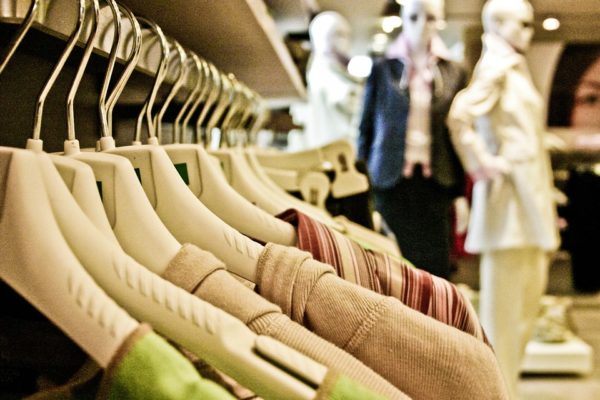 By trying something that is trendy, but not the most popular trend of spring and summer 2019, you will be able to achieve three things at once, which are as follows.
You will save money because high demand trends tend to raise the price of garments significantly

You will still be trendy because you are choosing a trend that's still suitable for the season

Your style will stand out from the crowd, which is a major fashion statement
Put on a pair of biker shorts, a pair of comfy sports sandals and a classic white tee to look stylish and trendy without blowing your budget.
When you stand out without feeling left out, that's possibly the best fashion statement that anyone can make, especially when saving money is one of the prime agendas.
Limit Your Luxury Brand Fascination
Luxury brands make beautiful clothes and accessories that cost way more than most of us can afford, and yet, we are all fascinated by them. In a way, this is understandable because it's the Guccis and the Chanels that set the style trends every year, and to be able to wear one of their original products is nothing short of exhilarating for a fashion enthusiast.  But that doesn't mean paying full price for a whole outfit is a good idea.
We are not saying that you should avoid big brands completely, but you may need to consider your budget first before blowing it all on a single t-shirt from D&G or Armani! If you really want something from the big brands this season but cannot find the immediate cash for it, check out Bonsai Finance and take out a small online loan which will get you the money you need, alongside the flexibility to pay back even the smallest of amounts (as low as $100) in affordable monthly installments.  You could even sell the item when the new season rolls round to recoup some of the cost.
Be careful with your brand fascinations, though, because taking out a small loan for a pair of Balenciaga sneakers may seem like a good idea right now, but it definitely won't be if you end up with mounting debts and interest that you can't afford to repay.  Sometimes, opting for a cheaper high street alternative will be the much better option.
Can You Pull Off the Tie-Dye Look?
If the first thing that pops up in your mind after taking a look at one of the most popular fashion trends of the season is "hippie," we understand and even agree! However, that's not necessarily a bad thing, especially since the tie-dye style has evolved a lot and now the plethora of colors work in sync with each other, rather than looking like a splash of uncoordinated bright hues. Tie-dye is a print, and on closer inspection, you will find that the vibrant colors do work with each other in perfect coordination, instead of creating a haphazard fashion disaster.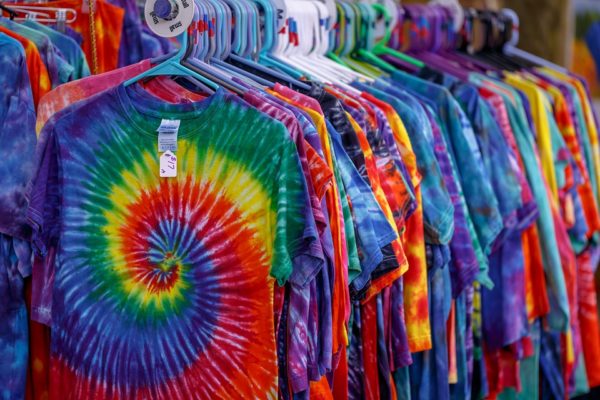 There is no doubt about the style's popularity in casual clothing this season, but the real question is, can you pull it off? If you have the personality and the confidence to pull off a gorgeous and colorful tie-dye top with a pair of biker denim shorts, there is little else this season that's as trendy in the casual ranges. Not to mention, tie-dye items aren't that expensive, which is of course a huge bonus that we don't mind at all.
[amazon_link asins='B078FBVJ7J,B07HMNTV54′ template='CopyOf-ProductGrid' store='stealthestylewp-20′ marketplace='US' link_id='47dd9dc6-7c9b-4135-b0b6-948edebff3d6′]
What About Neon?
Neon is back this season and, like tie-dye, it's another style that can be picked up for a relatively low amount! It is hard to pull off a complete neon outfit, though, so unless you are really sure about it and have the confidence to pull it off, investing in a neon jumpsuit might be one step too far towards being bold and colorful.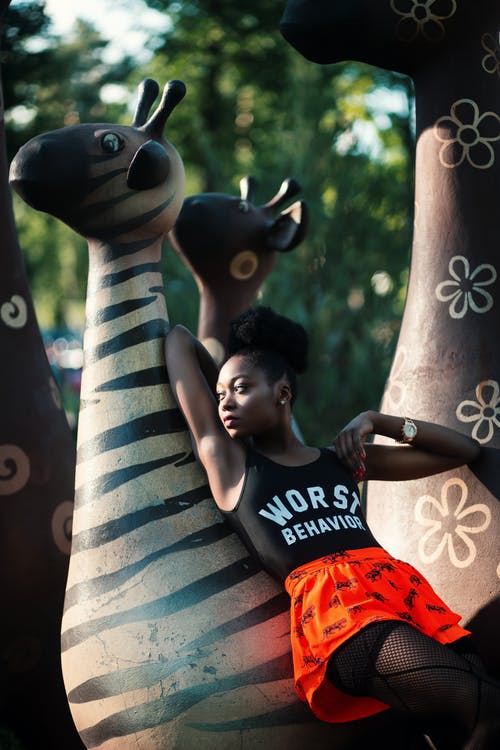 To take advantage of discounted but trendy neon clothing, without looking like you just provided the entertainment for a kid's birthday party, we suggest choosing just one item in neon and pairing it with more subtle shades. If you are going to the beach, though, neon monokinis and bikinis are a top choice.
[amazon_link asins='B01GDQHEVM,B07MNR76FC' template='CopyOf-ProductGrid' store='stealthestylewp-20′ marketplace='US' link_id='9bc691ed-f92b-401d-a8fc-69c9fcff305d']
Don't Ignore the Power of Sales!
This is really tricky because, in general, the hottest items of the season don't tend to be placed on sale. However, you can still usually find some good deals if you take the time to shop around online.
If you are careful and attentive, you'll also see that some of the big online retailers announce sales on the most trendy items of the season, even if it is for a very limited window of time. Take advantage of such sales by signing up to company newsletters and following brands on social media as this is usually where they are announced.
For some of us, fashion and style are more important than anything else in our lives, and that's okay. However, sometimes this interest can end up costing us more money than we have available.  Hopefully the tips above will enable you to stay trendy without blowing your budget.