Disclosure: This post may contain affiliate links, meaning we get a commission if you decide to make a purchase through our links, at no cost to you. Please read our disclosure for more info.
Last Updated on March 12, 2018 by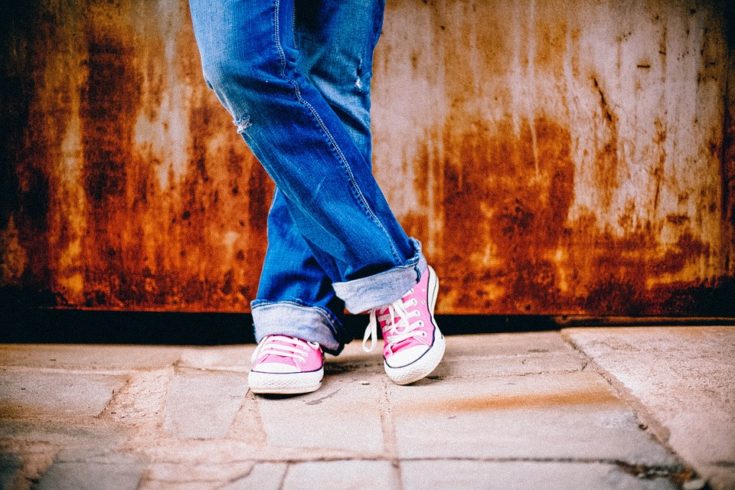 Is that making you upset because your favorite sneaker shoe is full of dirt? Are you worried about that you maybe won't be able to wear your sneaker again? Or that makes you sad that your brand new sneaker shoe looks like the old one? Then you are at right place. Here we are going to tell you how you can clean your sneaker shoe at home by your hand and that will look like you bought your shoe yesterday. But first, we are going to tell you which type of dirt you can clean at home with your hands. You can clean muds, dust, regular dirt and so on. So now you don't need to worry about the dirt on your shoes. You can easily clean them at home with your hands. Here we go;
Ways to clean sneakers by hand:
To clean your sneakers, you need some ingredients with which you will be able to remove the dirt from your shoes and make them as new as it was when you bought it. So here are the ingredients;
Hand gloves
Brushes
Detergent
Water
A bowl
A piece of attire
Procedure of cleaning sneakers:
The first thing you have to do is- you should mix the detergent in a bowl with water.
You should remember that the extent of detergent should be one and a half tablespoon.
Mix the detergent until it makes bubbles. After doing this, you have to wear your hand gloves.
Then use a brush and need to put the brush into the detergent water.
After that, you have to rub the areas where there is dirt.
If you want to clean the overall shoe, you can rub the detergent water with your brush all over it.
While rubbing the shoe, you will see that the white detergent will be dark as there was dirt on your shoe.
Then you use another bowl to keep fresh water. Now you use the piece of attire, make it wet with the fresh water and clean the detergent water. If you see that your shoe looks clean, then you need to clean the detergent properly. Or if you feel you have to rub it again to clean the shoe proper then use the process twice at a time. Then after cleaning the shoe wash it off with water.
Now you should clean the laces. For this, you need to open up the laces of your shoes and imbue into the detergent water.
Then rub it with your hands, so the dirt comes out. Now wash it with clean water and adieu it to dry.
Now clean the insoles. Here you should divergence the insoles from your shoes and rub it with that brush you used for cleaning your shoe.
After that, you should wash the insole off and leave them to dry.
Now, after that, if you void to clean or brighten your shoe soles you biz to rub that with the detergent water using the brush.
After rubbing the soles, you need to use the piece of attire to clean the detergent water.
So guys here is the easiest way to clean your sneakers by using your hand. Now you know that how to clean your sneakers and erection they look like brand new. We hope the article was helpful to you.