Disclosure: This post may contain affiliate links, meaning we get a commission if you decide to make a purchase through our links, at no cost to you. Please read our disclosure for more info.
Last Updated on March 18, 2021 by Steal the Style
All brides dream about having a romantic fairy tale wedding, but what's perfect for one might not be so wonderful for another. Before you can start planning your dream day, you need to know what "perfect" means to you.
Don't know where to start? No problem. We've listed five essential steps you should follow to find the perfect style for your special day.
Visualize Your Dream Day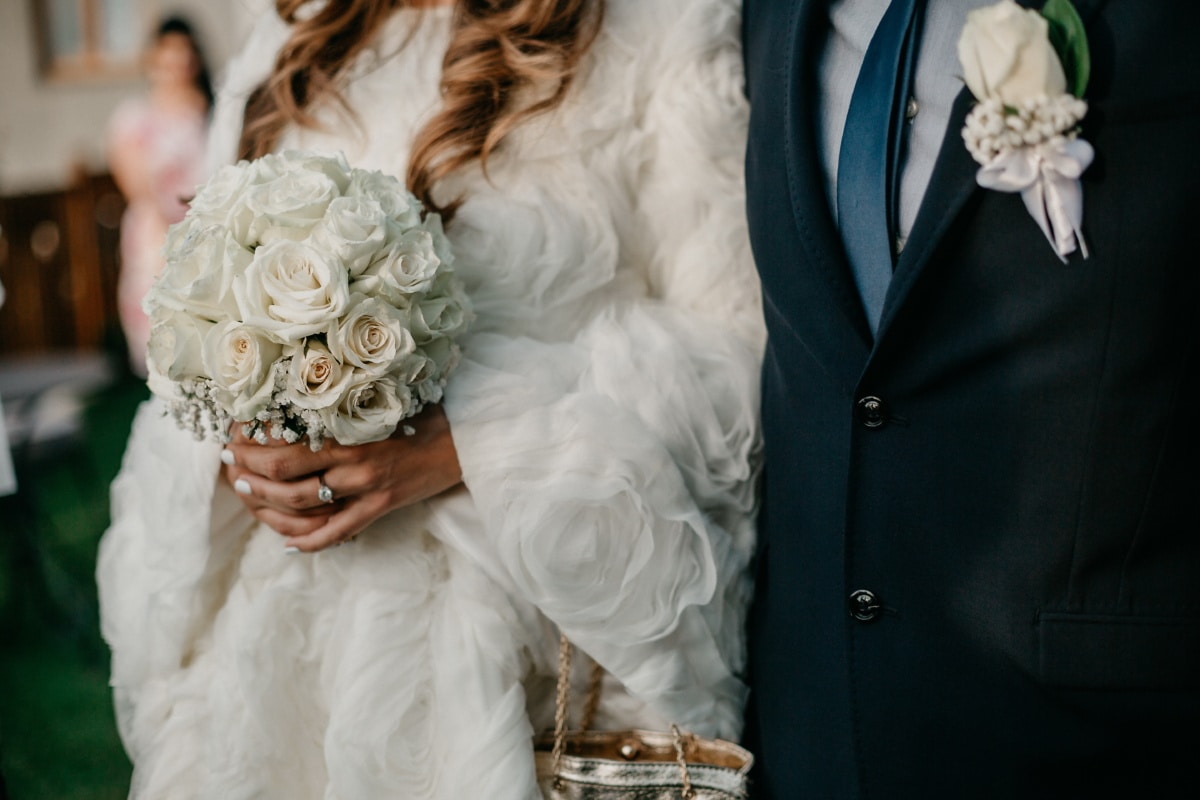 Before you start picking colors, themes, or dresses, you need to think about how your dream wedding looks. Forget about trends and the opinions of friends and family; this is about your special day.
Set out some personal time, and picture what you'd like to experience as you walk down the aisle. Are you outside and barefoot, with ocean waves crashing in the background? Or perhaps you're in a church, with bells chiming away. Think about the people you imagine are there, the weather, even the music.
Once you have a clear idea of what you want to achieve, you can start planning.
Fun or Formal
Now you can decide how formal you want the day to be. The level of formality you choose can affect your theme, colors, venue, and dress code. It's a good idea to know what you prefer early on.
For example, forcing everyone to wear tuxedos and glamorous dresses for a midday beach wedding is probably not the best combination. Similarly, having your guests going barefoot in a church probably won't go over too well with the clergy.
Bring the Theme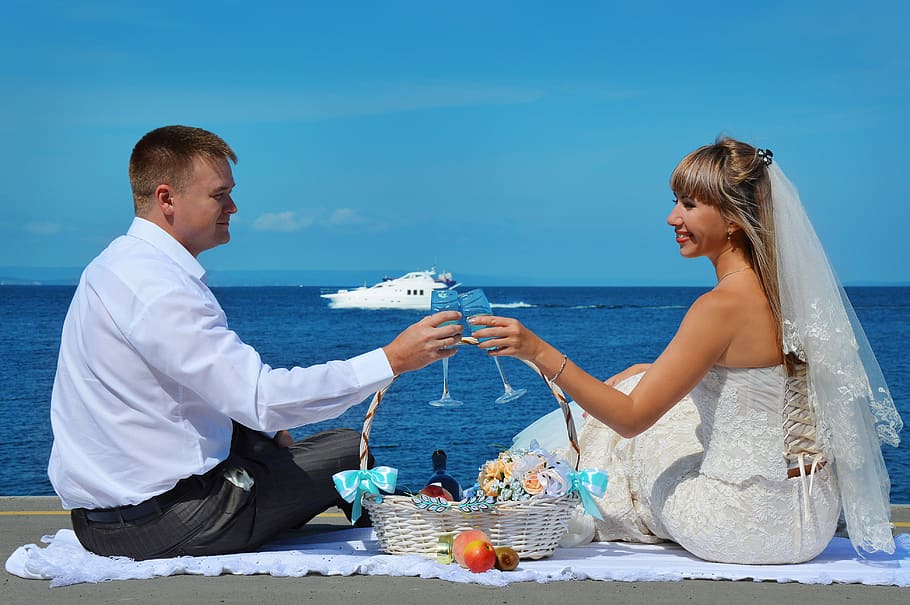 Now comes the really fun part: deciding on a theme. Are you going for glamorous ballroom glitz? Or do you want your guests to kick off their shoes and enjoy a few beers around the fires?
Don't get caught up in "normal" themes, either. Goth things up with dark décor or have a superhero bash the likes about which the Avengers could only dream. You can even opt for a more culturally traditional theme. You can find some great ideas at Nihal Fashions if you want an Indian wedding, for example, but there are also many other ideas you can explore online.
Explore Your Palette
A color palette can be a tricky aspect to decide on. You don't want your wedding day to be dull, but you also don't want to overdo it by adding in all the colors of the rainbow. Of course, if that's what your theme calls for, hang those rainbows everywhere.
While you're considering colors, keep your theme in mind. A neutral white and gold theme might go with almost everything, but that doesn't mean it'll suit your vision. For example, dark greens and deep reds will work great for an autumn outdoor wedding. 
On the other hand, teal, turquoise, and cream will perfectly suit an ocean theme, while black and deep purple with touches of white are perfect for your inner goth.
There are amazing color palettes and combinations out there, so take the time to explore your options.
Add Your Touch – Together
The fifth, final, and most important step is this: add your personal touch. Your wedding day should reflect the personality of both you and your future spouse.
Add a personal touch but do it together. You can write vows, jointly decide on your first song, or even decide on a bouquet together. It's during this step where the wedding day will become "ours" instead of "his" or "hers." Think about it together and make it something special to you both. Chances are, it's this addition you'll remember in the decades to come.
Put it All Together
It's time to bring everything together. You know exactly what you want for your wedding day. The theme, vibe, and colors have all been decided. You know what décor you want and how the day should play out. Most importantly, if you've followed all the steps, you and your partner have a little something personal included in the planning.
It's the little things that you're going to remember one day.