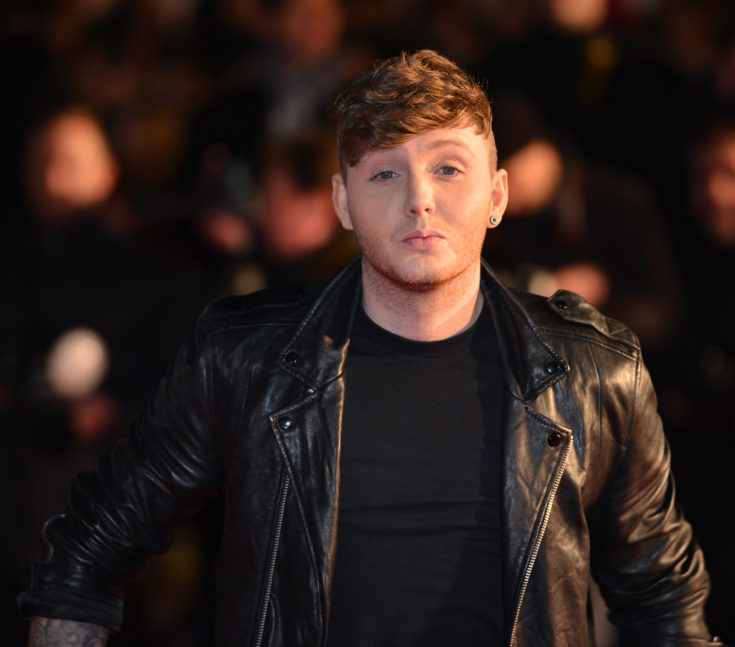 Is James Arthur UK X Factor's Most Stylish Winner Yet?
It was fairly obvious to most of us that James Arthur was destined to win the X Factor. He walked on stage with a refreshing amount of modesty and an unquestionable amount of talent. As the months passed and we became more and more familiar with his voice, we also started to notice that, unlike the rest of the X Factor gang, Arthur had more than just a good voice – he had his own style. Here are a few tips on how to recreate his signature bad boy look.
Accessories
James Arthur can often be seen sporting a black stud in one ear and his geek-chic glasses, but he rarely wears anything other jewelry. In fact, he doesn't even seem to own a watch! His biggest accessories are his tattoos. It's unlikely you'll go as far as getting inked in an attempt to get his look, but if you do have tats, do as he does and wear clothes that show them off.
Denim Shirts and Faded Tees
James Arthur seems to have an obsession with heavy denim shirts, which he wears buttoned all the way up to the top. He also buttons down the collars to give a really clean line from top to bottom. When he doesn't wear denim he wears navy blue, or dark grey shirts and t-shirts. Like his shirts, he also roles up the sleeves of his t-shirts to show off his tattoos. He may also do this to make it easier for him to play the guitar.
Jeans, Jeans and Jeans
James Arthur's wardrobe must be full to the brim with jeans. They are typically dark denim blue or a washed out black or grey color. One important thing to note is that his jeans always contrast with his shirt (too much denim is wrong) e.g. if he's wearing a dark shirt, he'll wear a lighter pair of jeans, and vice versa. Also, make sure you role up the bottoms a little so they sit a little higher.
Chunky Boots
James Arthur wears big and heavy high-top boots and normally tucks his jeans in side, or roles his trousers up above the top of the boot. To get his bad boy look stick to rough and ready brown leather, or for a slightly smarter look try black leather. However, don't polish them up so that the leather is shiny – your chunky boots need to look well-worn.
You can find Chunky Boots for the best price on Amazon.
 Jackets & Hoodies
James Arthur never seems to wear a jacket on its own; there are always lots of layers involved. He may wear a smart blazer with a grey hooded sports jacket, or a rock and roll scarf. Again, colurs are often simple and he usually sticks to earthy tones such as black, grey, brown or blue.
Hats and Caps
Strangely and uniquely to James Arthur, he likes to mix his rock and roll bad boy look with a modern twist: baseball caps. Invest in a couple of colorful New Era caps to add a touch of color to your new Arthur outfit. It seems to be his way of brightening up his outfits, but it's also likely that he does it to hide his hair when he doesn't have time to fix it.
Image Source: Wikimedia