Disclosure: This post may contain affiliate links, meaning we get a commission if you decide to make a purchase through our links, at no cost to you. Please read our disclosure for more info.
Last Updated on March 27, 2020 by
Estate sales are becoming more and more popular. And why not? As a buyer, you never know what treasure you may find – and if you don't find much, it's still fun to look. And as a seller, the money you earn can make it worth the time and effort spent.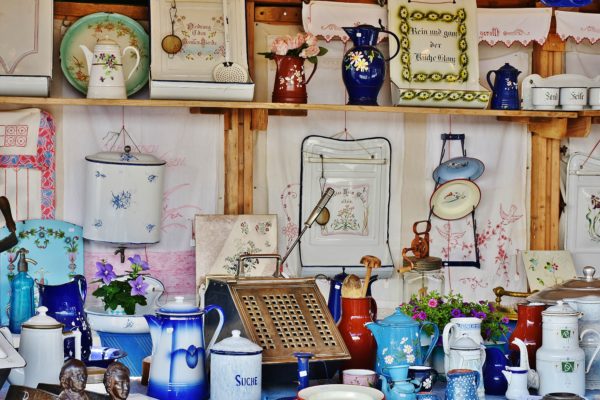 You can always hire an estate sale company to do all the work for you, but if you want to keep more of the profits, you should consider putting on your own estate sale. Here are some quick tips for putting together an estate sale.
Take Inventory
If a loved one has died, taking inventory of their home can be a tough thing to do, but it is a necessary chore. Decide what you are willing to part with and what you just can't live without. This is a good time for estate appraisal West Lebanon NH, so that you know for sure whether that ring is a priceless antique or just part of an old Halloween costume.
Decide on Prices
You can look online or in thrift/antique stores in your area to get an idea of how much shoppers are willing to pay for estate sale items. But don't forget that shoppers come to estate sales to look for bargains. That pink poodle lamp may look like a classic to you, but will anyone really want to pay $300 for it?
Get Ready for the Crowds
Even if you only put up a small sign on the corner, it's a good idea to be ready for a lot of people. Make sure you have plenty of room for all of your goodies, and for people to come and go without forming a bottleneck.
Estate sales are a lot of hard work, but the money you make (while getting rid of things you don't want) can make it all worth it!