Disclosure: This post may contain affiliate links, meaning we get a commission if you decide to make a purchase through our links, at no cost to you. Please read our disclosure for more info.
Last Updated on July 17, 2019 by
Shaving is no art, but with practice, it can be mastered.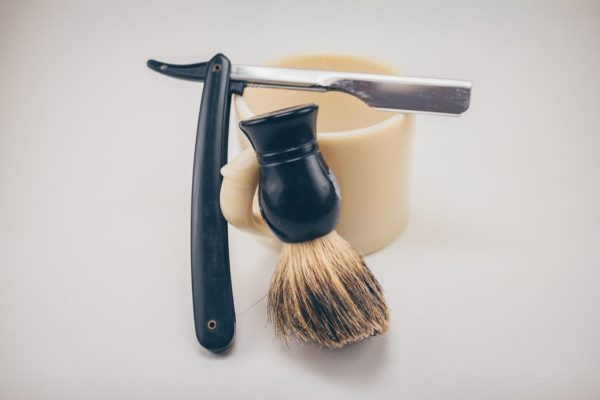 With the summer approaching in a couple of months, shaving would require frequent sessions. As for many, daily shaving regime is indispensable, for those who haven't had a hand at shaving, here are some professional tips to master shaving techniques.
Your Skin Needs To Be Prepping Up
Before you begin with your shaving session, you need to prep-up your skin. Though most men prefer to wet the face before applying a thick coat of soap, this is not sufficient. You should cleanse your face thoroughly with the help of a scrubbing reagent and use some moisturizing lotion to soften the beard. This will not only ease out the strokes you play with your razor but also cleanse your skin and protect it against possible damage while shaving.
Selection Of Razor Makes The Most Impeccable Difference
Have you ever wondered if the type of razor you use could also influence the clarity of your shaving session? The ergonomic designing of your razor, the number of blades it has and the type of blades it has can all affect the performance of your razor. Picking up a razor that can give you close trim and also last long is very important. While for those of you who have been shaving for some years now a straight razor is good, you should buy a double edge razor for beginners of you've just entered your puberty. Go for titanium blades if you have a stubborn beard, or you can also look out for electric razors and clippers.
While shaving, moving the razor in the right direction can give the closest shave and a perfect look. With gentle strokes against the direction of the growth of your beard, you can get the closest shave. For example, the hair around the cheeks usually grow downwards, and around the neckline, it grows inwards. Moving the razor upward on the cheek area and outwards near the neckline will give the closest shaving experience. The direction of your beard growth highly depends upon the directions you've been shaving all these years. That is why you also need to keep changing the direction of your strokes.
Master The Art Of Gliding
Fast and vigorous strokes may injure you, and also, wouldn't give you a perfect clean-shaven look. You need to be subtle with your razor while shaving. Move your razor slowly and steadily. But make sure that you don't race a tortoise. You don't need to apply too much pressure on the skin. Just a slight press against the skin and gliding over the beard is the perfect way to get a silky-smooth shave without bearing any injury. Moreover, when you glide through the beard, the hair is slowly and gradually chipped off leaving behind a smooth feel for you or your partner to run hands through.
[amazon_link asins='B01221V6QG,B06W9JBS9X' template='CopyOf-ProductGrid' store='stealthestylewp-20′ marketplace='US' link_id='1a9360eb-1292-4dc9-8aad-8e37d95628d8′]
There are no hacks to shaving. It's only the practice that can help you learn this subtle technique. Following these tips can ease your practice and help you get a cleaner shave every-time.