Disclosure: This post may contain affiliate links, meaning we get a commission if you decide to make a purchase through our links, at no cost to you. Please read our disclosure for more info.
Last Updated on March 26, 2019 by
If you are on the market for magnificent jewelry for your collection or a special person, authentic Cartier jewelry should top your list. Jewelry for ages has been the ultimate gift due to its versatility and ease of customization. However, if you want to gift your special lady, you need to think beyond stock jewelry and instead go a notch high in terms of class.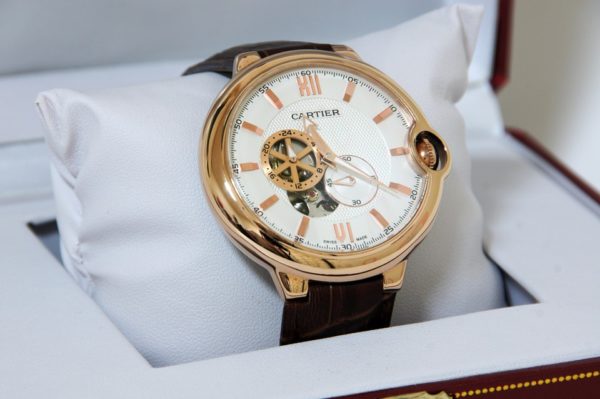 With Cartier jewelry, you can never go wrong. This is the crème de la crème of luxury jewelry accessories due to its elegance and magnificence. Every piece oozes class and style but how do you buy authentic jewelry from the Cartier jewelry collection? Buying online is convenient, and you can save a lot of money while at it. However, it is fraught with risks.
The following are tips you should consider to guarantee you buy authentic Cartier jewelry for your special woman.
1. Take Time to Research Carter Jewelry
The internet is a treasure trove of jewelry. If you have always admired Cartier jewelry, it is important to dig up some important facts about these luxury accessories.  It will broaden your understanding of the accessories you will find on the market.
The House of Cartier boasts a rich heritage dating back to 1847 starting out as a jeweler of the royals and the wealthy. To date, every piece from the Cartier collection boasts refinement and ancient and classical inspiration.
2. Shop From a Reputable Dealer
When shopping for Cartier jewelry online, you need to identify a reputable authorized dealer. With so many fake Cartiers on the market, you need to seek referrals and recommendations from family and friends and other jewelry lovers to find a reliable jeweler. An authorized Cartier jewelry dealer will only feature authentic pieces. These dealers have built a reputation for quality, and they can't risk selling poor quality accessories.
3. Explore the market for Cartier Jewelry
Cartier Jewelry is unrivaled when it comes to innovative designs, and you need to approach the market with an open mind. You will find mind-blowing pieces on the Cartier collection, and while this is exciting, it makes selection an overwhelming task. Start your search early and explore as many stores as possible.
4. Have an Ides of the Piece You Want
If you go online without an idea of the jewelry you want, it only makes life harder for you. If you want to gift a special person in your life, look for inspiration from other jewelry accessories they wear. Look at their favorite metals and styles to come up with an idea of the best piece to buy.
5. Ask for Certificate of Authenticity
When buying expensive precious jewelry, you should never take chances with the quality. For this reason, ask for a certificate of authentication from GIA (Gemology Institute of America). The certificate will verify the authenticity of the gemstone used for the Cartier you wish to buy. It also tells the geographic origin, grade, and quality of stones.
Shopping for authentic Cartier jewelry is not easy, but your main focus should be on quality. Avoid using price as a guide to luxury jewelry lest you fall for fakes. Talk to a jewelry expert before purchasing any piece and always have a budget in mind before hitting the stores.
Can't afford Cartier? Buy authentic jewelry now, buy later!