Disclosure: This post may contain affiliate links, meaning we get a commission if you decide to make a purchase through our links, at no cost to you. Please read our disclosure for more info.
Last Updated on April 21, 2018 by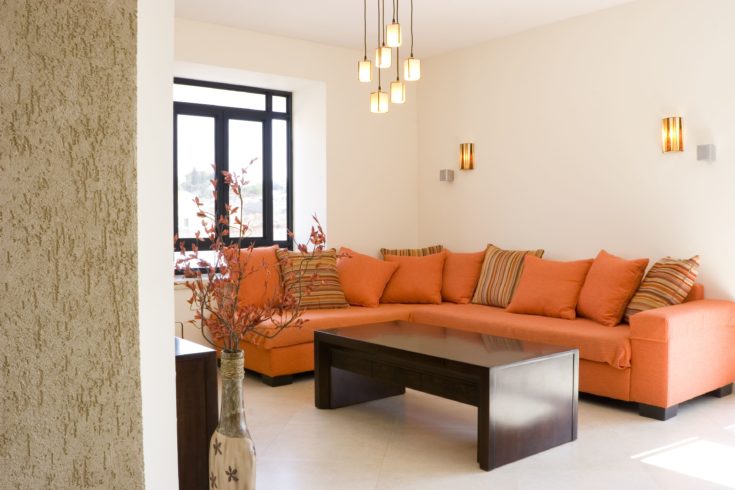 Your decorating style says a lot about you. When your friends and family first come into your home, do you think they automatically think it looks like you? Or does it look like someone else lives there? Planning a decorating style ensures that your visual style is coherent and that it reflects your unique personality. Here are four tips to make sure that your decorating style truly reflects you.
1. Choose a Decorating Style
Much of the cohesion of your decorating plan will come from the style you choose. For example, if you choose a French Provencal style, your decor will likely feature ruffles, vibrant colors, distressed woodwork, and mixed patterns, according to HGTV. Like the French Provencal, each decorating style has its own elements. Be sure to know what those elements are before you head out shopping.
2. Do Some Research
It's helpful to know what types of furniture and accessories are on the market before you buy. Look for websites that offers a photo gallery of its furniture. Once you find some site that features photos of furniture that you like, print the pictures off and keep in a folder to take with you as you shop.
3. Bound by Color
Color can be a great unifier, especially for styles that ask you to mix and match patterns. A common color will make even the most disparate patterns look like they belong together. Choose two or three patterns for the room and then choose accent pieces that feature these for the most complete look.
4. Adding Texture
Visual texture like rough wood surfaces, furry or even knobby carpets, polished cottons, and even leather add visual interest to a space. They also increase the visual depth in a room. As you shop, you'll want to compare different fabrics together to see how they look. Don't forget to look at wallpapers and curtains with the same intention in mind. All of these elements can be used to add interesting textures in your room.
Planning a unique home space that reflects your unique style requires a bit of forethought. Choosing a decorating style will also help you settle on the colors and fabrics that would look best in your home. Finally, don't be afraid to be bold and to mix and match. Color, and sometimes even textures, will unify the look of a room.