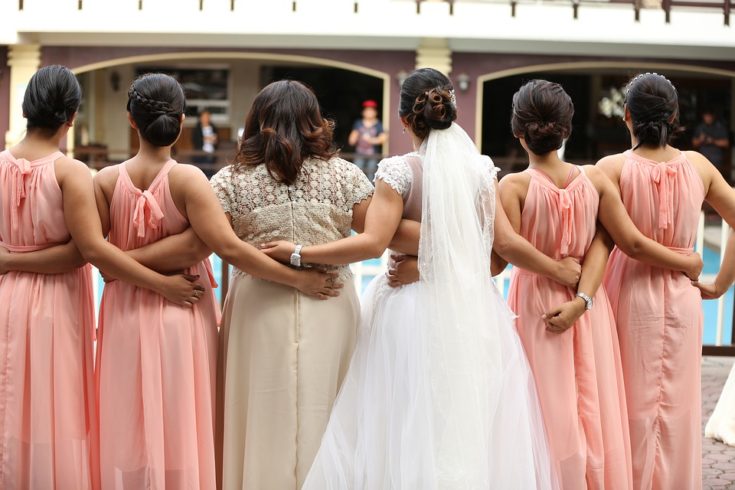 One of the most exciting parts of planning a wedding is planning what you are going to wear — as the bride. When it comes to the wedding, the bridesmaid gowns chosen are also a big part of creating the total style of the big day.
Brides entering the bridal gown store have an abundance of dresses that can be chosen from. Different colors, different designers and different styles of dresses are often tried on by the members of the bridal party and at the end of the appointment the bride is expected to make a choice of the bridesmaid gowns that are going to be worn.
Do the gowns have to match? Bridesmaid dress choices have traditionally been in matching colors and styles, but more and more brides have been choosing gowns that are similar in color with different styles and bodices that complement one another.
In fact, some brides are choosing to create a fun and modern style when it comes to the wedding, using multiple colors of bridesmaid dresses in the same style. This modern statement is a great way to compliment neutral wedding colors and adds a trendy and chic appeal to the special day.
The bridesmaid dresses that are chosen don't have to adhere to any rules. You should choose dresses that are going to work for the style of the wedding, colors that are going to compliment the theme of the big day and styles that are going to work for you, and the bridesmaids that are taking part in the wedding. Have fun with the choices — it's a fun experience.
For more information about bridesmaid gowns, click here.
You can find Bridesmaid Gowns for the best price on Amazon.