Disclosure: This post may contain affiliate links, meaning we get a commission if you decide to make a purchase through our links, at no cost to you. Please read our disclosure for more info.
Last Updated on February 26, 2021 by Steal the Style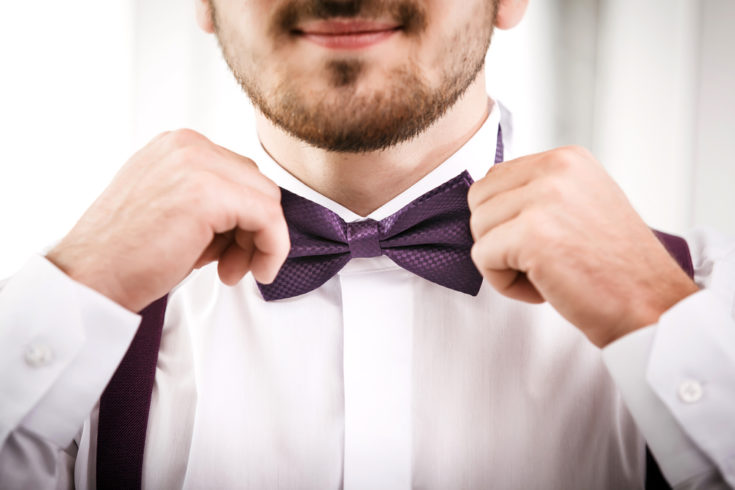 Bow ties are one of those looks that will never truly die; they always come bouncing back around. However they were always seen as being a bit "upper" class. If you are British you will understand what I mean.
Nowadays though, they are making a comeback in a way that nobody could really imagine; we have top celebrities, pop stars and movie icons, all wearing them in a less conventional way.
They are no longer seen as part of a three piece suit, they are seen as a fashion statement that can be worn with almost anything. What is the new word? Oh Yeah Swagger!
Maybe
There are many to choose from but we have just selected some of the names that have been spotted wearing the bow tie the most frequently. Here we are going to take a look at the top 5 bow tie wearing celebrities.
Chris Brown – The mega famous RnB singer who has dated many of the world's sexiest women including Rhianna. He is one of the first to bring this style back into play.
David Beckham – This is so out of character. David Beckham starting a fashion craze? Never! Next you will be telling me he likes to sport a Mohican! Seriously though, he does love his fashion, if he is wearing a bow tie…you know the rest of the country will be within the next 48 hours. To be fair to "goldenballs" though, he may have had a few fashion disasters in his time, but we like the way he is always experimenting and trying to push fashion to a new level.
Beyonce – Girls are at it too it seems. There are not too many female pop stars that are in the same league as Beyonce. She has a classy edge to her looks…the opposite of Lady Gaga really! It has even been rubbing off on her husband Jay – Z, he has been spotted wearing a bow tie on more than one occasion. Another of the girls is Rhianna, seen sporting a nice bow tie on a number of occasions, on stage…and off it too.
Justin Timberlake – Over the last few years Justin has liked the cool kind of half smart half casual look. He wears a bow tie fairly regularly and pulls it off very well. He has definitely grown up from his boy band days, however he is one of the reasons the bow tie is back in town.
Will.i.am – The brains behind the Black Eyed Peas has always been an eccentric dresser, well in fat they all have. However it is very rare that you see a picture of Will without a bow tie. Will likes the whole suit jacket, bow tie and unconventional trousers look, while it may not suit everyone, it is certainly started to catch on.
It doesn't have to be eccentric dressers either, the bow tie still has that touch of sophistication, whether you are going to a formal event or wedding.
Why don't you try one out for yourself, there are plenty of outlets both online and offline that can provide you with a top quality and "freakin cool" bow tie. Amazon has a complete range of bow ties that are suitable for almost any occasion; however style comes from breaking the rules…so mix it up just like the celebs.