Disclosure: This post may contain affiliate links, meaning we get a commission if you decide to make a purchase through our links, at no cost to you. Please read our disclosure for more info.
Last Updated on July 27, 2020 by
Have you ever looked in the mirror and felt self-conscious because of your skin? It can be difficult to approach each day with confidence when you don't feel great about your look.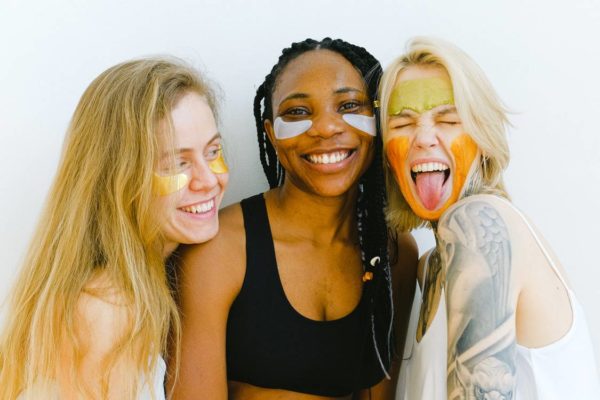 To avoid feeling insecure, you have to maintain a healthy skincare routine. It's the only way to address common dermatological issues such as skin hyperpigmentation. Whether you experience adult acne or melasma, you deserve to feel your most confident. With these tips, you can explore the best options for your skincare routine.
Skin Discoloration
Skin discoloration comes in many forms and is extremely common. While skin discoloration is not actively harmful to your health, it can cause many people to feel self-conscious.
Fortunately, there are simple and effective hyperpigmentation treatments to give you peace of mind. To begin discussing treatment options, let's break down some common skin discoloration issues:
Melasma
Melasma is a pigmentation disorder that commonly occurs after women give birth. Light to dark brown spots appear on the face, including the bridge of the nose, cheeks and/or forehead.
This disorder does not harm your body in any way. However, understandably, most people will decide to lighten the discoloration.
Here are some useful and non-invasive treatment options to look into:
Dermatologist prescribed creams with hydroquinone
Taking Vitamin E and C to reduce sun damage
Microdermabrasion or Microneedling
Hyperpigmentation
Much like melasma, hyperpigmentation causes dark spots to appear on your body. These darker patches result from excess melanin production due to sun exposure, hormone fluctuations, and even acne scars.
If you are uncomfortable with the way you look because of hyperpigmentation, try researching some of these popular treatment options:
A chemical peel
A laser peel
Vitamin C serums
Over the counter creams with hydroquinone, licorice extract, N-acetylglucosamine, and/or vitamin B-3
Note: While some may choose to address skin discoloration, others simply accept the little brown spots as a natural and beautiful part of their face. It's your body! Whatever choice you make for your skin is valid.
Adult Acne
Adult acne causes a particularly frustrating kind of insecurity. We aren't teenagers anymore! We should have passed the phase in our life where we have to treat acne.
Unfortunately, acne can result from stress, hormone imbalance and/or an unhealthy diet during adulthood. Fortunately, you can begin to treat your acne with these two easy steps:
Step 1: Over-the-Counter Creams
Before contacting a dermatologist, try creams, cleansers, and toners that you can buy at your local drug store. We recommend taking this step first because your acne may not require prescription treatment.
These are major brands that promote affordable, over the counter acne treatment:
Bioré – Check out their Charcoal Acne Clearing Facial Cleanser
Neutrogena – Check out their Oil-Free Acne Wash
The Ordinary – Check out their Salicylic Acid 2% Masque 
Step 2: Consult a Dermatologist
If over the counter treatments simply don't work for your skin, we recommend consulting your dermatologist. They will know the most current and effective prescription treatment methods.
Most prescription medicines contain these key acne-fighting ingredients.
Benzoyl peroxide to kills bacteria and remove excess oil
Salicylic acid prevents clogging in your pores
Spironolactone addresses hormone imbalance
Final Thoughts: Maintain Your Skincare Routine
While creams, chemical peels, and vitamin c serums effectively address blemishes, a consistent skincare routine prevents skin problems before they arise. By taking simple steps, like washing your face with a chemical-free cleanser every night or consistently wearing sunscreen, you can maintain glowing skin.
We hope these tips will help you maintain healthy, blemish-free skin and give you the confidence boost you deserve.