Disclosure: This post may contain affiliate links, meaning we get a commission if you decide to make a purchase through our links, at no cost to you. Please read our disclosure for more info.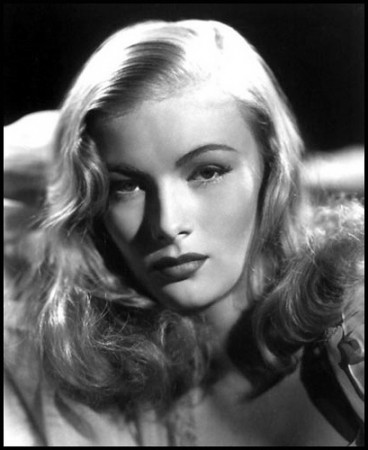 The 1940s: The War Years
As the forties began, Britain was beginning five years of war, which had a huge influence on ladies fashion. Many women were in uniform and clothes reflected this. Fashion dictated padded shoulders, neat waists, jackets with lapels, and straight skirts just below the knee. The look was accessorised with chunky shoes and berets. In Brief Encounter (1945) Celia Johnson wears a jaunty but prim hat which looks like a military cap.
Rationing
Clothes rationing was introduced in June 1941, limiting how much fabric could be used in an outfit and the number of buttons and embellishments allowed. People needed coupons for clothes, so even if women could find anything to buy, their shopping was limited. This caused a problem for wartime brides, many of whom had their wedding dresses made from parachute silk.
Make Do And Mend Campaign
Rationing and the Make Do And Mend campaign made 'renovation' the spirit of the time. Home dressmaking had never been so important, with patterns for 'Practical Wear for War Work', and women's magazines advising how to transform old garments. Women knitted furiously, unravelling old knitwear to re-use the wool. Silk stockings were almost unobtainable and some women turned to 'liquid stockings' from a bottle, or even gravy browning. Morale had to be kept up and women were positively encouraged to wear red lipstick and to have their hair set, often rolled under just above the collar.
The 1940s: Post-War
Sadly, the end of the war didn't mean 'back to normal'. Food rationing was even stricter, while clothes rationing continued until March 1949. Then came the sensational New Look. It was introduced by Christian Dior in his 1947 collection, and some thought it an insult to women and to the times. The look featured small waists, achieved by wearing a corset; padding around the hips; longer skirts containing yards of hitherto unobtainable material. The British Board of Trade condemned it as wasteful, but when it was adopted by the lovely Princess Margaret, her lead was followed by those who could afford it.
The 1950s
In 1951 The Festival of Britain aimed to introduce colour, 'contemporary' style and optimism to the war-weary population. Ironically, outside bohemian circles, high end ladies fashion, such as you'd see in Vogue, looked backwards. One of the top models of the day was Barbara Goalen, frequently photographed in evening dress. She looked sophisticated, mature, regal and exuded a Hollywood glamour often dreamt of by young girls. Women were ideally back at home, busy being housewives while at the same time looking feminine. 'Mother' looked smart in a swish frock, even in advertisements for kitchen appliances. Fashion for younger women was non-existent; when girls left school, they were expected to dress like their mothers. Respectable daywear was a smart tailored suit with a straight skirt, always worn outdoors with a hat, gloves and high heels. At the same time, the women's magazines were full of 'sports girls', in chunky sweaters, ski pants and bobble hats. By the end of the decade rock and roll influenced teenage wear, and full skirts over stiff petticoats were all the rage. During the 1950s, the best known British designers were probably Norman Hartnell and Hardy Amies, both traditional couture tailors. In 1955, Mary Quant opened her boutique Bazaar on the King's Road, London and everything was about to change.
Grazia has all the gossip on ladies retro fashion trends, pick up your copy today.