Disclosure: This post may contain affiliate links, meaning we get a commission if you decide to make a purchase through our links, at no cost to you. Please read our disclosure for more info.
Last Updated on February 27, 2017 by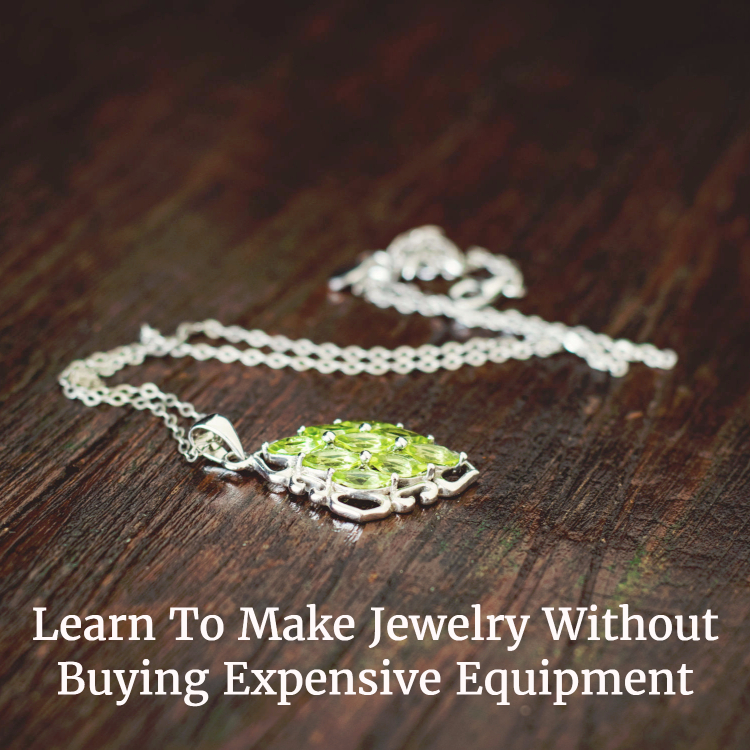 For some types of jewelry making, simply relying on self experimentation from store bought jewelry making kits may not be enough to give you an actual feel for what creation of this jewelry style actually entails. For more complex forms of jewelry creation, your kit may provide only the very basic tools, while a much larger workshop is required for the full experience. Avoiding expensive equipment purchases for your experimentation with jewelry techniques is often as simple as turning to local educational sources.
[amazon_link asins='B00NAA07IM,B00LMIT6QI' template='CopyOf-ProductGrid' store='stealthestylewp-20′ marketplace='US' link_id='fa2f17ac-fd2b-11e6-8cea-39d79dffa27b']
One such jewelry designing technique comes in the art of crafting jewelry from sterling silver. Although you can get your hands on the flat silver sheets, the silver solder to attach pieces together, and the jeweler's saw to cut the metal with, you won't get far without the larger workshop equipment to assist you.
Before you run out to spend a fortune on polishing wheels and propane torches to set up your own workshop in the garage, you should find a location that already has these available. When it comes to creating jewelry with sterling silver, check at your local college before you begin buying jewelry making kits.
You can find Jewelry Making Kits for the best price on Amazon.
Any college that offers degrees in art forms (different from offering a Bachelor of Arts, which may not ever require picking up a paint brush) should have jewelry making workshops included in their classroom areas. See if the college offers a silver jewelry constructing class, and how to go about signing up for it.
Colleges will normally let a member of the public pay to take an individual course without needing to apply to the school if you explain your desires. Explore your options, including asking if the class may be audited. An audit is a college course option where, in exchange for not receiving a grade for the class, the student is permitted to take the class for no charge. However, the individual instructor normally must be consulted before this can take place.
By taking this option, you may end up paying a few hundred dollars for the opportunity to learn about the jewelry art form. However, when your chosen field requires multiple pieces of expensive equipment, this semester-long experience will not only give you several months of opportunity to use the equipment in making jewelry, but will also end up teaching you how to use the equipment safely and correctly. Having an actual instructor to guide you through the learning process can save you time, frustration, and possible injuries from accidental misuse.
If you are considering this route as an introduction to a more complicated form of jewelry construction like working with silver, remember to arrange for the class before you invest in jewelry making kits. In most situations, the instructor will designate specific jewelry making kits that you should buy for the class, which will contain all of the personal tools needed for your adventure into jewelry making. When the course is over, not only will you have a clear understanding of the jewelry construction process and the workshop tools involved, but you will get to keep your personal tools to get you started on the road to successful independent jewelry design as well.