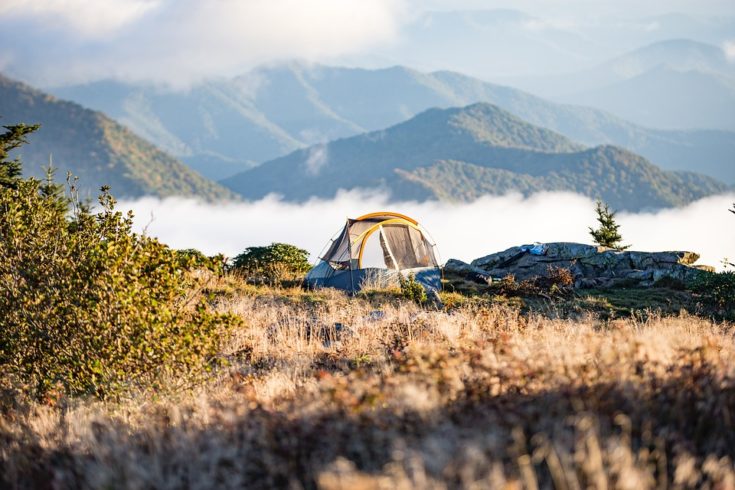 Camping is one of those things that you might have just gotten dragged into because the rest of your family wanted to do it. However, it's definitely not the thing for you. And that's OK! Camping isn't the favorite thing for many people, especially those of us who like to keep looking good at all times. However, whenever you go camping, it's the fact of the sport that you won't be looking good 24/7. The good news is that there are plenty of ways that you can look your best when you go out there into the great outdoors. Keep reading down below to learn more about these tips and how you can apply them whenever you get out there.
Make Sure to Get Rid of The Greasy Hair
One of the worst things about camping is how greasy your hair can get quickly. All it takes is a couple of days without shampooing and your hair transforms from beautiful locks into a greasy and tangled mess. Make sure to keep that from happening by bringing some dry shampoo with you whenever you go camping. This handy little bottle is going to ensure that you get rid of that grease in your hair and you look great during the entire trip.
Always Get a Good Night's Rest
Sleeping is one of the most important parts of looking your best while you camp with your camping supplies you got from http://tentsandcampgear.com/. Without your beauty rest, your face is going to look worse and you're going to be feeling it in the morning. Make sure to bring plenty of pillows and blankets with you, plus anything else that you need to get a good night's rest. Some earplugs might be in order if you're going to be sleeping in the tent with other people, as well!
A Little Glamour Is Called For, Even When Camping
If you are someone who just can't go a day without some makeup on your face, then go for some tinted moisturizer or BB cream to cover-up those less-than-perfect spots when you're camping. Make sure you get water-proof foundation because you might be sweating a bit when you go out there for a hike! However, when you put some tinted moisturizer on your face, you will be sure that you are going to be looking fantastic!
Don't Worry About the Laundry So Much
Did you know that there are some underwear brands that dry right away, over night? This is going to be a lifesaver when you don't want to be wearing dirty underwear. Instead of bringing along twenty pairs of underwear and weighing down your bag when camping, just bring one or two pairs of camping underwear, which you can wash at night and then have dry by the morning! Even though this sounds a little bit gross, don't worry! These kinds of underwear are going to be bacteria-resistant and will stay super clean.
Make Sure to Keep Clean
And of course, make sure you bring all of the essential toiletry items for you to keep clean during your camping adventure. This includes everything from your toothbrush to toothpaste and some camping soap. These items are going to ensure that you keep clean and smell your best whenever you're camping. Don't forget the deodorant too! The chances are high that you're going to be sweating at some point during your trip and you're going to need to keep those odors to a minimum.
And there you have it! Make sure to keep all of these points in mind if you want to stay beautiful and looking our best while camping out in the great outdoors.