Disclosure: This post may contain affiliate links, meaning we get a commission if you decide to make a purchase through our links, at no cost to you. Please read our disclosure for more info.
Last Updated on January 23, 2021 by Steal the Style
Did you know that t-shirts originated in the 1800s? Yes, that's right. T-shirts have been around for more than 150 years. They were first meant to be used as undershirts and were never meant to be worn as a piece of clothing on their own.
All that changed after WWII, however, when vets came home from war and started wearing t-shirts as casual wear just as they had while serving overseas. And as they say, the rest is history.
Now, t-shirts can show your school pride, what causes you're into, what breweries or whiskey you like, they can be a plain color as a fashion staple, or just a cool shirt you happen to like.
If you're wondering what's trendy in 2019, check out these t-shirt trends you'll be seeing everywhere this year.
1. Pocket Prints
You don't actually have to have a pocket on your t-shirt to have a pocket print. Take whatever design you're thinking of and shrink it down, put it where the pocket should be, and voila, you've got a pocket print.
It's subtle and not quite as casual as your old college t-shirt, so you don't look like you just left the gym or bed. It's also a great option for ladies fitted tees.
2. Foil
A foil design can add a stylistic element to any plain t-shirt. Like vinyl, you can cut your design out of foil to put on your shirt. Use it on your logo, message, or original design to fancy up your t-shirt.
3. Repeating Text
If you're not an expert at graphic design, but you want to create your own t-shirt, repeating text is an easy way to get your point across without your shirt looking boring or too busy. Use the same font and size and create a super stylish shirt that you and your customers or friends will love.
4. Retro Text
What's old is new again. Think retro text on a t-shirt for just about anything or a retro t-shirt featuring video games, brand, tv shows, or bands from the 60s, 70s, 80s, and 90s.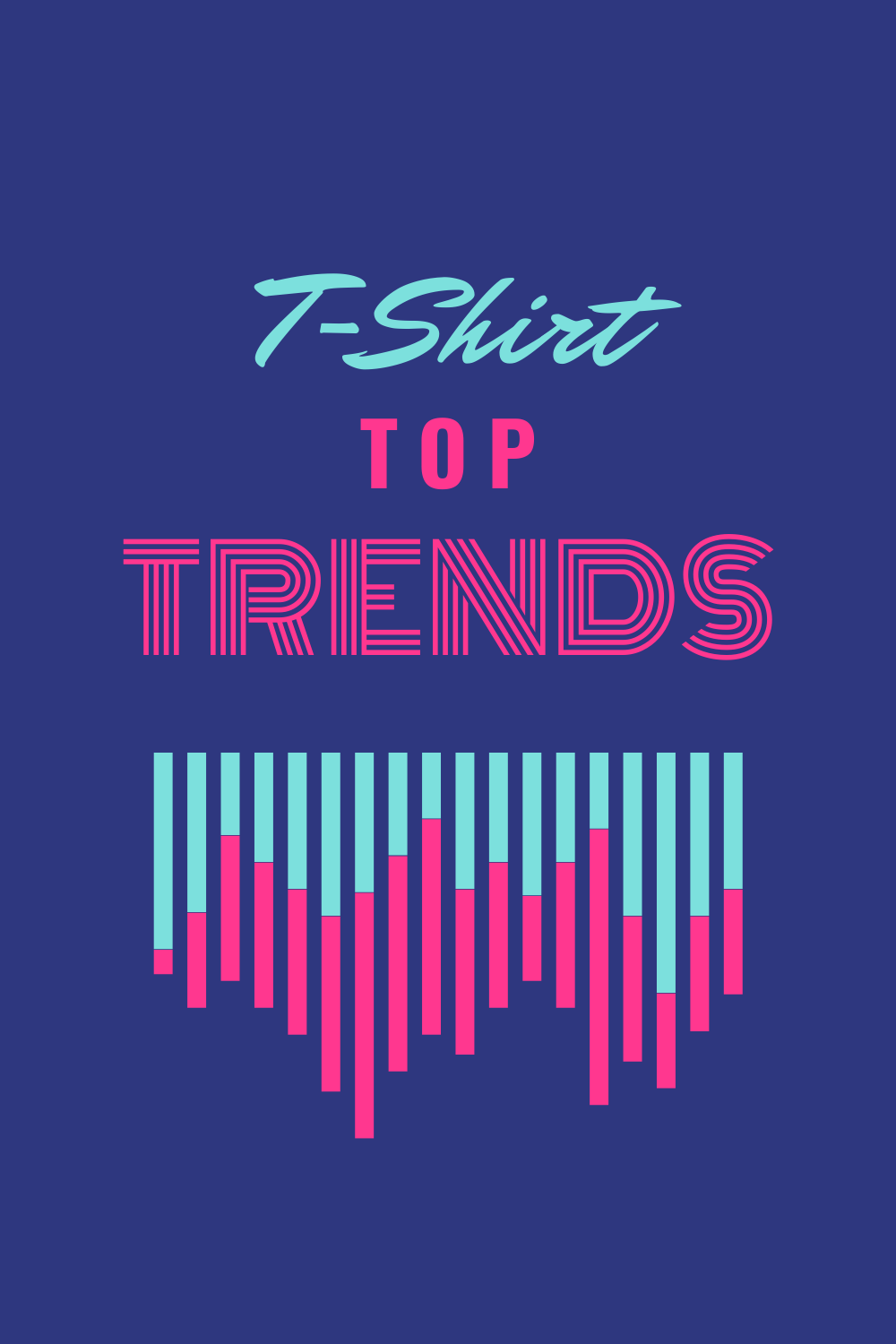 Use a funky font in an unexpected color, like avocado green or burnt orange, to design a cool t-shirt that can be dressed up with other accessories. Keep it simple and let the font do the talking.
5. Abstract Drawings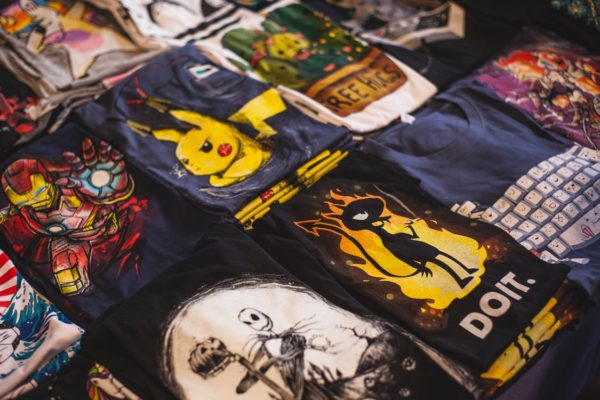 Abstract drawings are making a debut on t-shirt designs this year, borrowing bright colors and quirky pictures from the 90s. Abstract line drawings combined with primary colors like red, yellow, and blue make a unique t-shirt that's more than an old college shirt.
T-Shirt Trends for the Ages
Whether you're looking for some new shirts for yourself or want to design some to sell or to promote your business, these t-shirt trends are on point for 2019.
If you want more information on other style trends and what's hot this year, check out some of our other style guides.