Disclosure: This post may contain affiliate links, meaning we get a commission if you decide to make a purchase through our links, at no cost to you. Please read our disclosure for more info.
Last Updated on June 19, 2022 by Steal the Style
Traveling can be exhausting. Whether it is for fun or business, it can be a long and frustrating day. There are a few things that can make your travel experience go a little better.
We are going to look at five things that every guy needs to pack before traveling.
1. Personalized Travel Box
You need to purchase a small box to hold all of your small valuables. Getting it personalized helps if it gets lost because it will be easy to identify. Not to mention, personalization looks really nice. For this box, choose a leather box that zips. Leather is very durable and soft. It adds a protective layer to your valuable jewelry or sensitive items. A zipper makes it more convenient to open and close. Plus, you won't lose the lid if its attached.
2. Raden Smart Luggage
This piece of luggage is a real game changer. Have you ever had a delayed flight? Yes, you have. You know that this unexpected delay can be such a headache. This luggage has built in phone chargers, so you never have to worry about a dying phone. These chargers will charge your phone up to four full times.
Airline companies are notorious of changing their policies for luggage. The airline will weigh your bag and charge you accordingly. It can be a guessing game as to how much your bag weighs. Not anymore. This luggage has a built in scale, so you know exactly how much your luggage weighs before you ever get to the airport.
3. Travel Tie Case
Traveling with ties can be a little tricky. If the ties aren't laid perfectly, you will have to press your tie. That is not really what you want to do while traveling. Sometimes, if your flight is late, there isn't time to stop and iron your tie. A tie box solves this problem. The ties are held into place by a stretchy strap or a strap that snaps.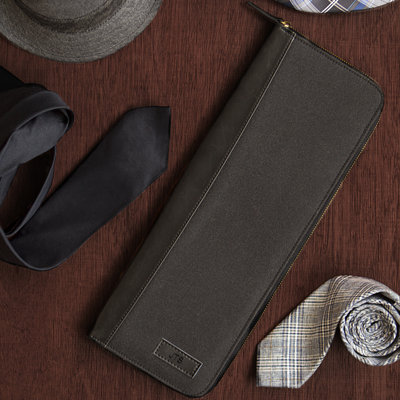 4. Leather Briefcase
Most people traveling today carry a laptop or tablet with them. You will want something that is durable and has a longer strap. Leather is a top choice because it is so strong and long lasting. You don't want to be going through security and have your laptop bag break. You don't want to hold up the line, by fumbling around with your broken bag. Choose a bag that has enough storage for the items you want to carry on, like a cell phone, laptop, tablet, and chargers.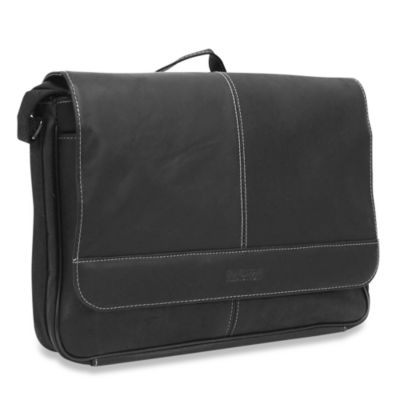 5. Noise Cancelling Bluetooth Headphones
Airplanes are noisy. Whether it is people talking, babies crying, or just the loud hum of the plane, it is a noisy place. The flight may be your only time to rest. Noise cancelling headphones are great. They will block out any of those sounds. Besides for relaxation, they can be used for entertainment or even for work. You can listen to a training video while you fly.

These five must haves will make your flight much better and can even save you money in baggage fees. Think about how your flights usually go. If it's hard to sleep or work on a flight, try the headphones. If you find that you have to iron ties when you arrive, take the tie case with you. Hopefully these items making your travel experience better.